BBC Scotland completes Robert Burns audio archive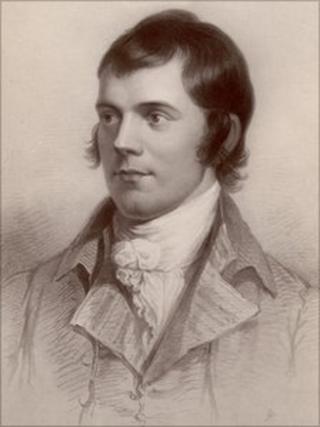 BBC Scotland is set to complete a huge online audio archive of the works of the national bard, Robert Burns.
Three years in the making, The Complete Works of Robert Burns features more than 700 poems recorded by some of Scotland's best-known figures.
Contributors include Scotland's new national poet Liz Lochhead, Robbie Coltrane, Robert Carlyle and Brian Cox.
The archive, which has already attracted two million hits, will officially be completed on Burns Day.
The website was originally launched to mark the 250th anniversary of the bard's birth.
A total of 66 readers contributed recordings, from the short to the epic.
They include Prince Charles giving a rendition of two poems - My Heart's In The Highlands and My Luve Is Like A Red, Red Rose - and First Minister Alex Salmond reading A Man's A Man For A' That.
Most of the website's pages also feature information about each work's history and meaning, written by a range of Burns experts.
Jeff Zycinski, head of radio at BBC Scotland, said: "Burns still resonates hugely more than two centuries after he penned over 700 poems and songs both here in Scotland and beyond.
"This project has created a library and cultural legacy of the entire works of Burns for future generations which will ensure that his works are available for everyone for years to come."
Meanwhile, BBC Radio Scotland will transmit a live Burns edition of The Culture Café - Completely Burns - at 1315 GMT on 25 January. 
It will feature a live showcase of his poems including poetry performances from Karen Dunbar, Lorraine McIntosh, Gerda Stevenson and Crawford Logan.
Many of the regular BBC Radio Scotland programmes will be also be paying tribute to words and music, humour and poetry, inspired by Scotland's national bard, on Burns Day.