MSPs call to end public sector pay-off secrecy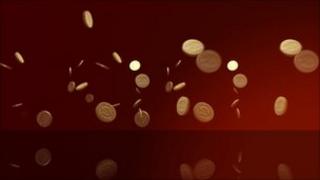 Too much secrecy surrounds salaries and pay-offs for senior civil servants and public sector bosses in Scotland, MSPs have warned.
Holyrood's audit committee said there must be more transparency on payments to government and other public sector workers.
The committee said current practices meant the use of taxpayers' cash could not be properly scrutinised.
Convener Hugh Henry called for a "presumption of disclosure" in future.
The Scottish government said it was already responding to some of the recommendations, but said the report would be considered in full.
The committee previously raised concern over the decision to give the former boss of Transport Scotland a pay-off equivalent to six months salary, when his notice period was three months.
Dr Malcolm Reed had left the job in 2009 and received £61,000, although the government said the "exceptional payment" as part of the departure paved the way for a restructure.
A new report published by the cross-party audit committee also raised concern that poor performance in the public sector was not always been tackled, and called for measures for making efficiency savings to be improved.
Labour MSP Mr Henry, said of the report, which has drawn together the committee's recent work: "One of the three key themes we have identified is transparency, particularly in the financial payments made to Scottish government staff as well as the way that the government takes decisions.
"We found that the use of compromise and confidentially agreements constrained the committee's ability and that of parliament to effectively scrutinise the use of public money.
"We believe the presumption should be for disclosure."
Commenting on the report, a Scottish government spokesman, said: "We have already responded positively to a number of the recommendations made by the committee in its reports.
"We will consider carefully the questions raised by the committee, and provide them with updates on all of the issues they have raised."