Cold weather cools Scots hotel room demand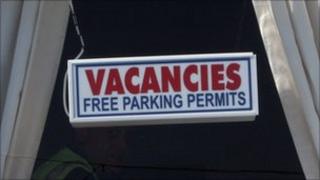 Hotels in Scotland fared less well than those in the rest of the UK in November, a report from business advisers PKF has said.
Occupancy increased by just over 1% compared to a year earlier, but increased by 4.6% in England and nearly 3% in Wales.
However, revenue per room went up by 4.7%.
Aberdeen had the greatest improvement, where occupancy rose by more than 9% and revenue by 8.9%.
Occupancy levels fell in Glasgow, but revenue increased by 17.4%.
Alistair Rae, from PKF, said November was typically a quiet month for the hospitality sector with the market winding down before an expected upturn in December.
He said the figures for Scotland were broadly in line with the rest of the UK.
He added: "There is still some way to go before the hospitality sector returned to pre-recession days but there are hopeful signs the market is steadily improving - weather permitting."