Scottish fraud figures 'rocket' to more than £40m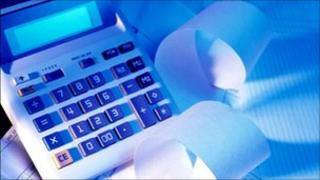 The value of major fraud cases in Scotland rocketed last year to more than £40m, according to new figures.
Management consultants KPMG said fraud reached £43.4m last year, more than double 2009's figure of £20.8m.
However, much of the increase arose from three cases involving illegal fishing frauds, which between them totalled £37m.
KPMG's "fraud barometer" found the number of large cases dropped from 18 in 2009 to 16 last year.
The barometer keeps track of serious cases of fraud involving sums in excess of £100,000 in UK courts.
One of the biggest fraud cases in Scotland involved six Shetland fishermen who admitted illegally landing £15m worth of undeclared fish.
Ken Milliken, of KPMG in Scotland, said: "It is difficult to read into Scotland's 2010 fraud figures due to the large value associated with the large fishing case.
"However, economic uncertainty and fraud make good bedfellows and as the austerity measures hit the public purse, people might be tempted to verge into illegal activities.
"If this happens, then it is likely we will maintain the high number of cases being taken to court."
Major cases
Major fraud cases in Scotland in the second half of 2010 included an Edinburgh gambler who was found guilty of a fraud worth up to £1m, after taking out 23 loans by falsifying invoices and direct debits.
In another case, an accountant embezzled £450,000 from his employer by taking advantage of a colleague being on long-term sick leave to bypass controls.
A third case involved a man who conned a wealthy pensioner out of £500,000 over nine years by requesting money to pay for legal fees - when in fact the cash was spent on expensive holidays.
According to the fraud barometer, the volume of UK fraud cases as a whole snowballed in 2010, with 314 incidents reported involving a total of £1.37bn.
This was 16% up on the previous year - and the highest level ever recorded in the 23-year history of KPMG's barometer.
One of the largest cases, worth £103m, involved a 48-year-old man who claimed a flood of fraudulent bids for tax breaks on research into green technologies.