Winter home energy hotline service extended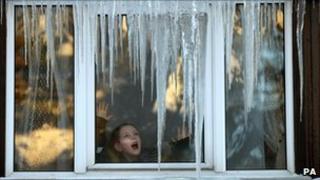 The Scottish government has extended a hotline service to help households winter-proof their homes as the big freeze continues.
The home energy hotline has been handling 1,500 callers a day since weather conditions deteriorated.
The service has now been extended to cover weekdays from 0800 GMT to 2000 GMT and on Saturday between 0900 GMT and 1700 GMT.
It gives advice on keeping homes warm and cutting fuel bills.
Housing and Communities Minister Alex Neil said: "We want to ensure people are getting absolutely the best help and advice to keep their homes warm without paying a fortune.
"That's why the home energy hotline is in place and we've made the decision to open it evenings and weekends so everyone can get help at a convenient time."
He added: "We don't know how long this will go on for so it's important that households snow-proof their homes now."
The home energy hotline number is 0800 512 012.