Scottish Children's Hearings bill passed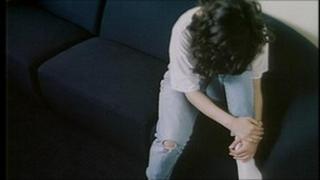 Major reforms to Scotland's Children's Hearings system have been approved by the Scottish Parliament.
The government believes the Children's Hearing Scotland Bill will improve Scotland's unique 40-year-old system for dealing with vulnerable children.
One of the biggest changes in the bill is the creation of a national body.
Children's Hearings Scotland will set and monitor standards for recruiting, supporting and training the country's 2,500 children's panel members.
Scottish Children's Minister Adam Ingram said the reforms would ensure the most vulnerable children would receive the protection and support they needed.
"Our unique, welfare-based Children's Hearings system needs to be ready to deal with the youngsters who need its support, through compulsory measures of care and protection, consistently across the country," he said.
"This system - in which local lay people make decisions to improve the lives of local young people - remains the best way of offering support, but children and families today are facing significantly different challenges and circumstances from when it was created.
"Thanks to today's decision we can expect a modernised system fit for the future, which builds on the principles set down more than 40 years ago."
Children 1st chief executive Anne Houston said something of real significance had been achieved for society's most vulnerable children and young people.
She said: "The Scottish government and the Scottish Parliament have worked closely with children's organisations like ours to put the voice of the child at the centre of the children's hearing system.
"We have succeeded in reaching a consensus on many issues and the result is that we have renewed the ethos of Scotland's unique approach to addressing the needs and deeds of children and young people."
Scottish Conservative education spokeswoman, Liz Smith MSP, said she had fought hard to ensure the effective delivery of the children's hearing system at local level had been retained within the new legislation.
Liberal Democrat children's spokeswoman, Margaret Smith MSP, said: "A strong and effective system is the only way that some of the most vulnerable children in Scotland will be protected.
"I am pleased that this bill will make the whole process better for all involved."