Scheme set up to use empty housing stock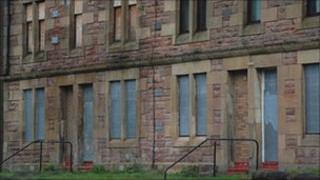 A scheme to bring some of Scotland's 50,000 empty homes back into use has been launched.
The Scottish Empty Homes Partnership has been created to help local authorities make use of vacated properties from the private sector.
The two-year project, funded by the Scottish government, relies on the public to report the address of a suspected empty home.
So far, 14 of Scotland's 32 local authorities have signed up.
A new website will allow people to enter the postcode of any unused properties, with the information then fed back to the council responsible for that area.
Graeme Brown, director of housing and homelessness charity, Shelter Scotland, said that bringing empty homes back into use contributed to society on a number of levels - including local regeneration, supporting rural communities and community safety.
'Develop strategies'
He said: "We hope that all councils will eventually join with us in these efforts.
"This is a highly efficient way of gathering national data on the issue of empty homes which will help inform councils in their drive to bring these properties back into use.
"There is a housing crisis across Scotland and so innovative work that brings more houses back on the market is to be welcomed."
Housing and Communities Minister Alex Neil said: "The Scottish government is committed to help local authorities develop strategies to bring empty homes back into use.
"That is why we are funding Shelter Scotland for two years to support an empty homes co-ordinator to work with local authorities."