Lloyds bank boss makes lending pledge to Scots business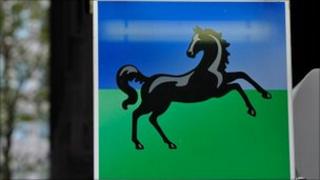 The chairman of Lloyds Banking Group tells a Scottish Parliament conference that his organisation is open for lending to the business sector.
Sir Winfried Bischoff was speaking at a business summit on Friday.
He defended lending practices and said he wanted to help those who fail to secure loans from Bank of Scotland and Lloyds TSB Scotland.
Lloyds Banking Group has faced criticism particularly from smaller and medium-sized companies.
The bank boss said that despite Edinburgh's loss of the headquarters of Halifax Bank of Scotland - after it was taken over by Lloyds TSB last year - the merged bank continues its commitment to its Scottish roots.
Prudent lending
The Scottish procurement budget alone is put at nearly £500m, and despite job losses, the company employs about 20,000 staff in Scotland.
Sir Winfried said he could "categorically" deny speculation that Lloyds would not lend to certain sectors of the economy.
He said the bank had to be prudent in its lending, taking an interest in four issues;
company performance
the management's track record
ability to repay debt
and the security it holds if things go wrong
He claimed: "Our approval rates for loans and overdrafts remain consistently high. Over 80% of applications are being approved. That's the same rate as 2009 and reflects the same levels of approval rates prior to the crisis.
"But that still means that one in five applications are being turned down and one of my priorities is to do more to help the one in five, no doubt disgruntled, SMEs (small and medium-sized enterprises) who we have turned down for lending in some way.
"At the same time, no-one would argue that 100% of loan applications should be successful."
The Lloyds chairman, who took over the job after the merger, said he was "deeply conscious of the impact" of the near-collapse of HBOS, and of the damage done to Bank of Scotland's reputation.
'Too hot-to-handle'
He added: "Thankfully Lloyds is now breathing new life into Bank of Scotland and we are very much open for business."
Sir Winfried used his speech to other business leaders and MSPs to distance Lloyds from the controversy over bonuses and higher-risk investment banking.
He said: "We do not have armies of people creating the types of esoteric and, often, too-hot-to-handle financial instruments that caught the financial services sector out in 2008.
"You will have read all about bonuses, but it is worth pointing out that Lloyds staff do not enjoy the large bonuses awarded in other parts of the financial services sector.
"At Lloyds we are focussed on what most people would accept are the socially and economically useful functions of banking - helping people purchase their homes, save for their future, set up and grow their business and become more financially capable.
"And we are committed to rebuilding the trust of our customers".