Viewers opt out of STV on satellite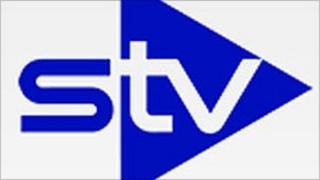 Tens of thousands of Scottish viewers are regularly watching ITV1 London to see network programmes being dropped by STV, according to independent audience research.
The figures from rating consultancy Attentional suggest more Scottish viewers with satellite tv watched the costume drama Downton Abbey on ITV1 London than tuned in to the documentary STV showed instead.
According to the figures, 152,000 Scots watched the first episode of Downton Abbey while 88,000 satellite viewers watched Billy Connolly's 1990s documentary A Scot In the Arctic.
The Attentional figures are in line with other figures which have been seen internally by broadcasters but which have not been made public.
Some advertising agencies believe that STV could lose out commercially because of this but the broadcaster believes its overall strategy is a success.
Viewers with satellite or cable television are able to watch ITV1 London on Sky 993, Freesat 977 and Virgin 853.
However viewers with Freeview cannot and the company's decision to drop Downton Abbey was the subject of much newspaper comment.
STV's Billy Connolly documentary attracted a total of 370,000 viewers once people with Freeview and analogue tv are factored into the equation.
But some believe the fact that so many satellite viewers opted for ITV1 London instead could prove significant.
For more than a year, STV has regularly dropped the bulk of ITV network drama. It has also increased the amount of Scottish material it produces.
STV and ITV are currently engaged in a legal dispute, with each company suing the other for more than £30m. It is due in court next year.
Other viewing figures suggest several other ITV1 programmes, which are not shown on STV, are gaining significant audiences in Central and Northern Scotland.
On 19 September, 122,000 people in the STV region watched the drama Joe Maddison's War - similar to the number watching The Lost Legion on STV at the same time.
Another recent ITV1 drama - U Be Dead - won 93,000 viewers despite the fact it was not being screened on STV.
STV says its programme strategy has "at its heart the provision of a rich, affordable schedule, including 95% ITV network material".
It also says it is on track to achieve the same share of viewing for 2010 as the ITV network as a whole.
However, until last year STV's audience share was higher than the average for the ITV network across the UK. Historically STV's ratings were often significantly higher than the UK average.