Labour's Ann McKechin says coalition has 'no heart'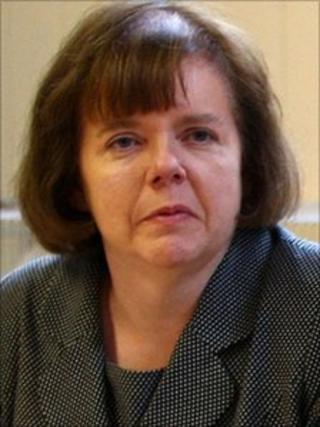 The Scottish Labour party has accused the UK government of targeting vulnerable women and children.
Shadow Secretary of State for Scotland, Ann McKechin, told delegates in Oban the Spending Review would hurt the most vulnerable in Scotland.
She told the Scottish Labour conference: "A government that chooses to hit women and children the hardest is a government without a heart."
Ms McKechin also accused the Tories of having no plan to grow the economy.
The shadow Scottish secretary's comments came in her first major speech since being appointed to new leader Ed Miliband's shadow cabinet.
She used her address to criticise benefit changes planned by Chancellor George Osborne - including proposals to scrap child benefit for some high-earners.
"Families and children didn't cause the financial crisis and they shouldn't be expected to bear the brunt of the burden," said Ms McKechin.
"It is shocking that under George Osborne, children and families pay more for cutting the deficit than the banks."
Ms McKechin claimed the Tories came into politics to make cuts.
She said: "A government that doesn't have a plan for jobs and growth is a government without a head.
"This coalition has lost its heart and lost its way.
"So we should make no mistake. These Tories would be cutting even if there was no deficit. That is why they came into politics."