Scots back 'keeping' summer time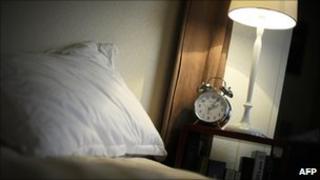 Scots are narrowly in favour of the UK switching to British Summer Time all year round, a survey has suggested.
About 3,000 people took part in the internet survey by energy firm Npower, as the UK prepares to move the clocks back one hour this weekend.
Keeping the clocks one hour ahead of GMT would provide more daylight in the evenings, when most people are active.
In the study 53% of respondents were in favour of the idea, while 35% were against and 12% undecided.
The study also found that almost half of Scottish parents believed the change in daylight hours would affect their children's sleep patterns.
And one-third of respondents said it would be harder to get their children to school on Monday.
Richard Cotton, head of sales for Npower hometeam, said: "Our research found that the greatest annoyances about the clocks going back for people in Scotland are leaving the house while it's still dark (43%), having to have the central heating on (47%), and feeling a general lack of enthusiasm for the day (40%)."
This week a report by the Policy Studies Institute (PSI) claimed shifting the clocks forward by one hour all year round would benefit Scotland by reducing road casualties, improving health and boosting the economy.
But both the Scottish government and the Scotland Office oppose any change to current daylight hours.
At 0200 BST on 31 October, the UK will move to 0100 GMT