Heavy rain prompts flood warning across Scotland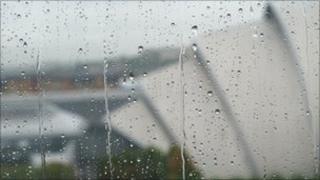 Rivers and lochs across central and eastern Scotland are at risk of flooding, the Scottish Environmental Protection Agency (Sepa) has warned.
The agency said localised flooding was possible in Argyll, Dumfries and Galloway and across the central belt to Edinburgh and the Lothians.
Sepa predicted that floods were also likely in Tayside and Fife.
The Met Office has forecast heavy and persistent rain for the morning and into the afternoon.
Up to 30mm of rain is expected in many areas, with more than 50mm falling in the hills.
The rain is expected to die out later in the day, the Met Office said.