Alex Salmond snubs clan gathering probe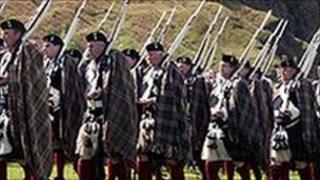 The first minister is refusing to appear before MSPs probing the use of public money to support last year's clan gathering in Edinburgh.
Holyrood's Public Audit committee wanted to question Alex Salmond about the Gathering after he helped rescue the troubled event.
The government said the then culture minister, Mike Russell, would be happy to give evidence to the committee.
It came in response to an invitation by the committee for Mr Salmond to appear.
The Gathering ran into difficulty after receiving £670,500 in taxpayers' cash, including an £180,000 interest-free government loan, not disclosed at the time.
It lost more than £500,000 and owed £675,500 to creditors.
Spending watchdog Audit Scotland later said the Scottish government did not complete robust checks of the company's ability to repay the loan, or seek information from the Gathering's steering group members about the company and the event's status.
Mr Salmond has previously defended the action taken by the government, saying it had saved an event worth £10m to the economy.