South Lanarkshire Council caught in £100,000 scam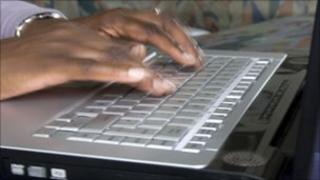 A cash-strapped Scottish council has been conned out of more than £100,000 by a fraud gang, it has emerged.
South Lanarkshire Council paid out £102,000 to criminals, thought to be from west Africa, who posed as one of their suppliers.
The authority then had to pay out another £102,000 to the real suppliers.
Strathclyde Police said they were investigating the alleged fraud as part of a nationwide probe involving several forces.
The news comes as the council considers plans to close or merge 27 schools in an effort to make £90m of savings over the next three years.
BBC Scotland's news website can also reveal a second attempt was made to con the council after procedures were tightened in the wake of the first scam.
Graeme Horne, chairman of the council's risk and audit scrutiny forum, said: "I asked for procedures to be tightened up and this has been done. I can tell you that a scammer, believed to be the same one, came back after that and attempted to scam us again."
A South Lanarkshire Council spokesperson said: "Forged documents instructing a change of bank details were sent to the council and used to obtain fraudulent payment of £102,000.
"We are co-operating with an ongoing national police investigation. The council is confident no member of staff is involved in the fraud."
Strathclyde Police confirmed the incident had been reported to them "as part of a national investigation involving several police forces".
Earlier this week, trading standards officials from the same council warned local householders of a scam involving council tax refunds.
They revealed a number of unsolicited phone calls had been made to residents requesting bank details, so a refund could be made on their council tax.
At the time, the council's divisional trading standards officer, said: "The request for bank details should immediately set alarm bells ringing."