Papal visit: BBC Scotland's coverage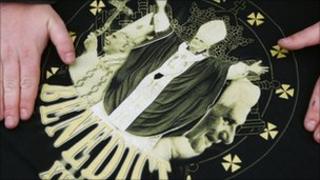 BBC Scotland will provide extensive coverage of Pope Benedict XVI's visit to the UK, starting in Edinburgh.
Viewers, listeners and online users can follow the pontiff's engagements from the moment he flies into Edinburgh Airport at about 1030 BST on Thursday.
A special BBC One programme, from 1000 BST to 1300 BST, presented by Huw Edwards, will feature the official state greeting by The Queen.
At 1700 BST, BBC Two will broadcast the Pope's Bellahouston Park Mass.
The programme will run until 1930 BST and commentary will be led by broadcaster Sally Magnusson.
She will be joined by Father John Keenan, the Catholic Chaplain at the University of Glasgow, and Professor John Haldane, Professor of Philosophy and Director of the Centre for Ethics, Philosophy and Public Affairs at the University of St Andrews.
BBC Radio Scotland (MW) will also broadcast the service between 1700 BST and 1930 BST and commentary will be led by broadcaster Isabel Fraser.
The BBC's news website will cover the Edinburgh event and the Glasgow Mass, starting at about 1715 BST.
It will also cover the state visit through its detailed Live Events page.
BBC Radio nan Gàidheal will cover the visit in its news bulletins throughout the day, along with BBC Radio 5 Live and BBC Radio 4.