Scotland bucks house price trend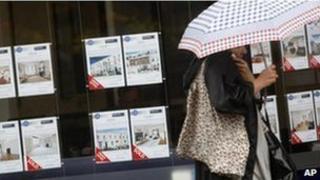 Scotland is the only part of the UK where a continued upward trend is expected in house prices, according to figures from surveyors.
They said there was a modest rise in average prices in July and August.
Surveyors' organisation the Royal Institution of Chartered Surveyors Scotland said it was hard to predict what would happen in the longer term.
In the UK as a whole, house prices have fallen for the second month in succession.
Surveyors expect prices to rise in Scotland over the next three months, the only part of the UK where this will happen.
Sarah Speirs, deputy director of RICS Scotland, said: "What we are reporting is a levelling out of the Scottish market which puts us at odds with the rest of the UK.
"Demand is starting to weaken but prices being supported by continued falls in supply."
She added: "Surveyors in Scotland are confident that prices will rise moderately over the next three months.
"However, the situation as ever is fluid and highly dependent on the scale of public sector spending cuts and the performance of the wider economy."