Inquiry to hear from HIV victims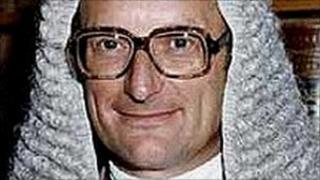 The judge chairing the inquiry into contaminated NHS blood products in the 1980s has set out the next stages of his inquiry.
Lord Penrose will take oral evidence from doctors, senior NHS managers and people who contracted HIV and hepatitis from infected blood products.
The inquiry will look at whether enough was done to protect patients from the risk of infection.
Hundreds of patients were infected before screening was introduced.
Lord Penrose will chair the probe into how Eileen O'Hara and Rev David Black contracted the virus while in NHS care.
'Provide answers'
It follows complaints by relatives of the victims over the length of time it has taken to start the inquiry.
The Scottish government said the withdrawal of the original chairperson, judge Lady Cosgrove, had led to the delay.
At the time of Lord Penrose's appointment, the Health Secretary Nicola Sturgeon told the Scottish Parliament she had "every sympathy with those who have suffered or lost loved ones as a result of Hepatitis C or HIV infection through NHS treatment with blood or blood products".
She added: "I hope the Penrose Inquiry can provide answers and the closure which I know they so desperately want.
"This inquiry will also ensure that all possible lessons are learned to prevent such a tragedy occurring again."