Vitamin 'may help prevent' spina bifida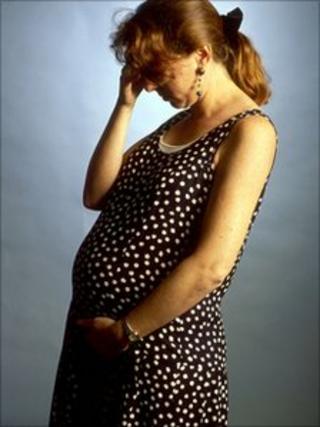 Scientists have begun a study to determine if an everyday vitamin supplement could help prevent one of Britain's most common birth defects.
Every year about 100 children in the UK are born with spina bifida and other neural tube defects.
Prospective mothers are advised to take folic acid as a way of preventing the condition.
However, scientists think the vitamin inositol, taken with folic acid, may be more effective at preventing defects.
Despite taking folic acid, also known as vitamin B9, some woman still go on to have children with neural tube defects.
Many more pregnancies are terminated when the condition is diagnosed by ultrasound scan.
Scientists think inositol could prevent these extra cases.
Tests on mice suggest it stimulates tissue growth in the embryo to prevent neural tube defects.
Dr Nick Greene is one of the researchers working on the project at the Institute of Child Health, University College London.
"Inositol is a naturally occurring molecule a bit like glucose", he said.
"It's in meat, fruit and vegetables.
"We don't think the women are deficient in inositol in their diets but from our experimental work we know inositol can stimulate cells in the developing embryo to proliferate more quickly, and that corrects the defect that would develop in spina bifida."
Anne Marie Hodkinson's daughter, Yasmin was born with spina bifida, despite the fact Anne Marie took folic acid for two years before getting pregnant.
She said: "We went for the 22-week scan, and it was quite a long scan, and at the end of it they told me that there was a problem.
"They said the baby had spina bifida.
"In all the books I had read, I read about spina bifida and then read about folic acid and turned the page, thinking, 'that's fine, done that', so it was quite a shock."
When Anne Marie decided to have another baby she enrolled in the clinical trial and is now seven months pregnant.
Although she doesn't know whether she's been taking inositol or a placebo, antenatal tests have shown her second baby is free from the condition.
"Everything's fine, which is lovely," she said.
"Had this little one had spina bifida as well, we're pro's now so it would have been fine, but nobody wishes that on anybody so it's lovely that this one's ok."
Dr Greene is now looking for more women from all over the UK who'd be willing to take part in the trial.
"We've invited women who've had a pregnancy affected by spina bifida or another neural tube defect and who are planning another pregnancy to contact us.
"The trial is conducted by telephone and e-mail so people don't need to come to us in London to take part."
Further trials are needed but if the evidence suggests inositol can prevent spina bifida, it could be combined with folic acid as a simple and cheap supplement available to all women of childbearing age.
The Association for Spina Bifida and Hydrocephalus provides support and advice for England, Wales and Northern Ireland.
The Scottish Spina Bifida Association's helpline giving advice on spina bifida-related births can be contacted on 08459 11 11 12.