Bungalows see biggest price rises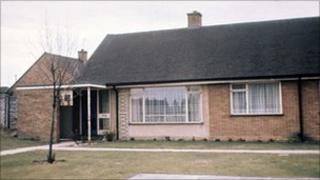 People who own bungalows have seen the value of their property rise more than any other kind of home over the past year, according to a new study.
The Bank of Scotland report found bungalows rose in value by 8%, from an average of £166,000 to £178,000.
Detached properties also fared better than semi-detached and terraced homes, which both saw falls in the average price for the same period.
Flats, the least expensive type of property, saw prices remain static.
In the past year, the average value of a detached property increased by 7% to £257,462, making them 75% more expensive than the average Scottish house price.
The biggest losers in the property markets were the owners of terraced and semi-detached homes, which fell by 5% and 1% respectively.
Since the year 2000, the average price of a detached home has risen by 128%, the largest increase of any property type.
During the decade the average cost of terraced houses went up by 120%, while the price of bungalows rose by 118% and flats and semi-detached homes have seen a 117% increase.
'Buyer groups'
The study also suggested that moving up the property ladder had become harder, with the gap between the most and least expensive property types - detached homes and flats - increasing from 114% to 124% over the past 10 years.
Flats have remained the most popular purchase with house-buyers over the past 10 years, accounting for 36% of all homes sold in 2010.
Terraced homes made up 17% of sales in 2000 but now account for 20% of the market.
Meanwhile, 15% of sales in 2010 were detached homes - down from 18% in 2000.
Bank of Scotland housing economist Suren Thiru said: "It is notable that the property types which have seen the largest average price rises over the past year are likely to have benefited from greater demand from those buyer groups currently most able to enter the housing market.
"The changing pattern of homes bought over the past decade highlights some significant socio-economic forces.
"For example, the rise in the proportion of sales of flats and terraced homes reflects the increasing trend for people to live alone."