Tourism recovery at Scotland's historic sites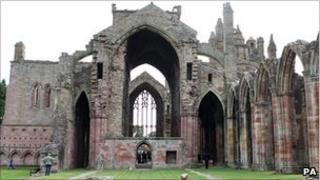 Visitors to Scottish heritage sites have increased by 7% following a challenging year in 2008-2009, according to Historic Scotland.
More than 3 million tourists visited 345 cultural attractions, including Stirling Castle and the Neolithic village at Skara Brae, in 2009-2010.
Takings at the 10 most popular attractions grew by a record 14% on the previous year.
The government agency said the figures were better than expected.
Culture Minister Fiona Hyslop said: "The heritage sector is worth £2.3bn to Scotland's economy so it is very encouraging to see this level of growth in what has been a challenging year for many organisations."
Historic Scotland's Stephen Duncan said more Scots were visiting the sites, and its membership rate had broken the 100,000 barrier - up by 15% on last year.
"The continued strength of the euro and a number of new air routes direct into Edinburgh has certainly helped to generate a larger number of European visitors," he added.
The agency said the sector had also benefited from the Year of Homecoming, which targeted ancestral Scots living abroad and encouraged them to visit Scotland.