Brexit: See how your MP voted on the contempt motion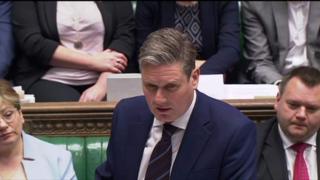 Theresa May's government lost a crucial vote on whether they were holding Parliament in contempt on Tuesday, by a margin of 311 votes to 293.
To find out how your MP voted, use the look-up below.
Parliament had been unable to see the full legal advice on the prime minister's Brexit deal, prepared for ministers by the government's chief legal adviser.
MPs argued that they needed this to make an informed choice on whether to approve the deal in a vote next week.
Data from Commons Votes Services. Click here if you cannot see the look-up.
Interactive produced by Will Dahlgreen and developed by Maryam Ahmed and Becky Rush