SNP MP rebuked for calling Lords 'ermine vermin'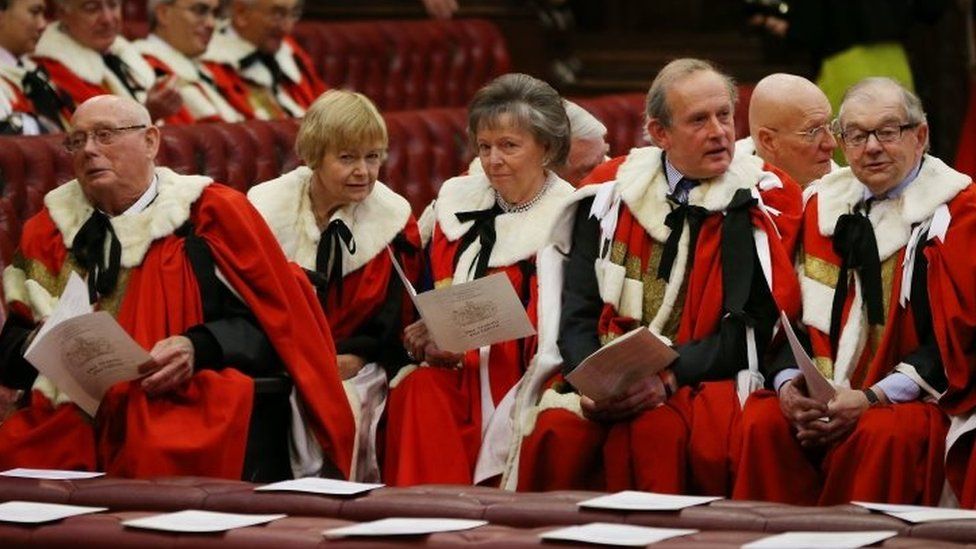 An SNP MP has been rebuked in the House of Commons after he called members of the House of Lords "ermine vermin".
David Linden made the comment during a debate on the size of the House of Commons, when he instead criticised the size of the House of Lords.
After a complaint from a Conservative MP, Speaker John Bercow described Mr Linden's choice of language as "unbecoming".
Mr Bercow urged all parliamentarians to refer to each other with courtesy.
Members of the House of Lords traditionally wear red robes trimmed with white stoat fur, known as ermine, at ceremonial occasions such as the State Opening of Parliament.
The clash took place as the House of Commons debated a private members' bill seeking to prevent the government cutting the number of MPs from 650 to 600.
Labour MPs expressed a fear that a review of constituencies would be to the Conservatives' advantage, while SNP spokesman Mr Linden said cutting the number of MPs in Scotland was "unacceptable".
He added: "I want to use a few minutes of my time to talk about the other place down the corridor, the ermine vermin."
He attacked the House of Lords for having over 800 members and allowing bishops and hereditary peers to sit in Parliament, and questioned how often peers "were actually in the building".
Later, Conservative MP Huw Merriman complained about the use of the term "ermine vermin" to the Speaker, who agreed that the comment "most certainly was unbecoming of this place and, indeed, of the honourable gentleman".
Mr Bercow said that he hoped Mr Linden "will not resort to such a tactic again - we should, seriously, treat each other in this place with basic courtesy".
The SNP opposes an unelected House of Lords and there are no SNP peers.
Front bench spokesman Pete Wishart has previously referred to the upper House as "donors and cronies".
At an event on modernising Parliament, he said it was "absurd" the Lords was significantly larger than the Commons.