Brexit - is it a journey?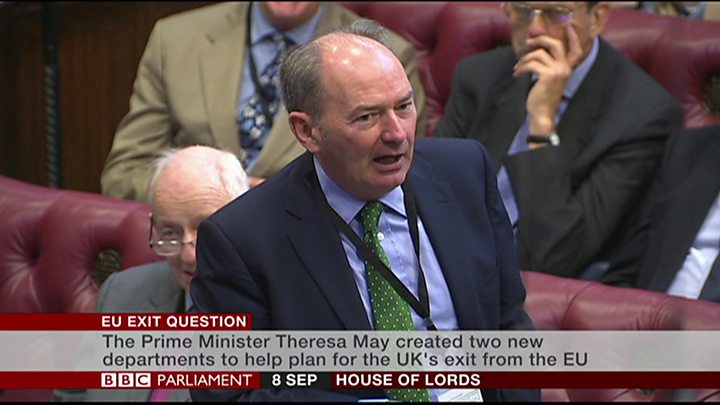 "Brexit means Brexit" is a phrase we are all now familiar with, but parliamentarians have this week furnished us with a new way of understanding it: the journey.
Lib Dem leader Tim Farron got the ball rolling on Wednesday when he said: "We trusted the British people with the question of our departure, so we should trust them with the question of our destination."
The analogy resurfaced in the Lords on Thursday, as Labour frontbencher Baroness Hayter said Brexit was "a journey" for which the government "needs a clear map".
This prompted Conservative Lord Forsyth to jump in, pointing out: "There is nothing more irritating on a journey than having people in the back seat saying, 'Are we nearly there yet?'"
Lord Bridges, the minister for exiting the EU, concurred.
Something tells us this metaphor has legs.
Read the rest of the Lords question session here.