May confirms Crown dependencies to be at Brexit talks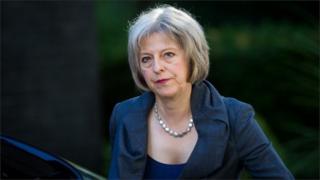 The Prime Minister has written to Britain's Crown dependencies to confirm they will be involved in Brexit talks.
Theresa May said it was right Jersey, Guernsey and the Isle of Man should contribute where "appropriate", although they are outside the EU.
In June the Crown dependencies had requested they be consulted on Britain's exit negotiations.
Guernsey States' President, Gavin St Pier, said it was a "very welcome letter".
"I am grateful for the reassurance that Guernsey's interests are well known and understood, but also that we will be engaged and involved in the process, rather than merely consulted," he said.
The chief minister of Jersey Ian Gorst said he was "very pleased to receive this assurance", adding that communication and cooperation would be "essential" going forward.
Status of EU nationals
Though the islands are not part of the EU, their right to free trade of goods with the union - established under Protocol 3 of the UK Treaty of Accession - will be nullified when the UK formally leaves the EU.
In the letter Mrs May said she had noted that the Crown dependencies thought their interests would be "best served" by a "continuation" of the current arrangements with the EU.
"I also note the particular relevance of the grandfathering of rights of EU nationals that reside in your jurisdictions," she said.
The Crown dependencies had raised concerns over such rights in their letter to the prime minister in June, citing the "significant number" of non-British EU nationals living in the islands.
Mrs May also confirmed that the referendum would not change the "valued, historical and special" constitutional relationship between the UK and the islands.
People in the Crown dependencies were not eligible to vote in the referendum.