EU Referendum: St Albans and Bucks vote to remain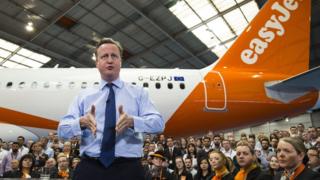 St Albans and two Buckinghamshire districts voted to remain in the European Union - bucking the national trend.
Twelve of 17 council districts in Bedfordshire, Hertfordshire and Buckinghamshire mirrored that result.
St Albans swung 37.3% for leave and 62.7% for remain.
A majority of voters in the Wycombe and Chiltern districts also voted to remain.
Across the UK 52% voted to leave and 48% to stay in the EU.
Bedfordshire voted to leave, with Luton voting 56.5% in favour, Bedford saw 51.8% support the Leave campaign and Central Bedfordshire voted 56.1% in favour of Brexit.
Aylesbury Vale and South Buckinghamshire voted to leave edging ahead at 50.5% and 50.7% respectively.
Across the whole of Buckinghamshire, 146,495 (48.6%) voted leave and 154,456 (51.3%) voted remain.
In Hertfordshire's other nine district council areas, support to leave ranged from a high of 66.3% in Broxbourne to a narrow 50.3% in Watford.
Find the result in your area
Grant Shapps, Welwyn Hatfield MP and former Conservative Party chairman, had backed the Remain campaign.
Following Prime Minister David Cameron's resignation announcement, Mr Shapps said: "I texted him this morning to say I hoped he wouldn't resign immediately and the country needs stability.
"I think he's probably met that halfway by saying 'I'm not going now - I'm going to see us through this immediate turmoil', but by October I think a new leader needs to be in place.
"I think he's judged that about right."
Charles Walker, Conservative MP for Broxbourne, backed the Leave vote.
"I'm sorry David Cameron has made that decision," he said.
"I'm surprised as I genuinely thought he would stay on and see it through."