Three peers bid for Lords Speaker job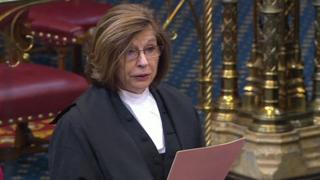 Three peers are in the running to become the new House of Lords speaker.
They are former Conservative cabinet minister Lord Fowler, Conservative peer Lord Cormack and Lib Dem ex-government spokeswoman Baroness Garden of Frognal.
The result of the election to replace outgoing speaker Baroness D'Souza will be announced on 13 June, with the winner taking office on 1 September.
The Lords Speaker oversees proceedings in the House and acts as an ambassador for the Lords at home and abroad.