Who are BBC Generation 2016 for the EU referendum? N-Z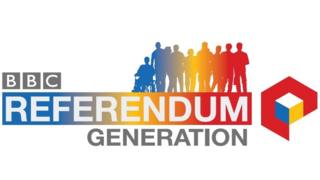 Two hundred and twenty five young people have been selected for the BBC Generation 2016 project ahead of the EU referendum on 23 June.
They represent a cross-section of 18 to 25-year-olds living across the UK and in parts of the EU, and will take part in the BBC's coverage of the election.
Here you'll find the third section of profiles, arranged alphabetically by surname.
Join the conversation with @BBCGen2016 and find out more at bbc.co.uk/generation2016.
Kevin Newbold, 24, Shropshire
I'm a graduate of the University of York. Coming from a working class background I was the first in my family and neighbourhood to go to university. I'm a movie buff and enjoy adrenaline junky sports. My politics are informed by my life experience. I believe passionately in a need to build a fairer, more ethical, more meritocratic and socially mobile society. I think this is something we should all aspire to but will only be achieved through active participation.
Caitlin Newby, 23, Blyth
I work in a local planning authority where I'm saving for a masters degree in town planning. I consider myself an activist for the environment and lobby for Greenpeace regularly. When I voted last year in the general election it shocked me that the environment is low on everyone's priorities. I'd love to see some actual debate on what the EU brings to our environmental efforts mixed in with the discussions on the economy or immigration. I suppose the environment isn't as "sexy" as a subject... Let's see what we can do about that!
Andrew Newell, 18, Fintona
I find the world of politics fascinating. What intrigues me is its continually evolving nature and how virtually every decision affects us or someone close to us. My views are shaped by my interest in history and the Christian values I uphold. Moreover, I am a Unionist and I believe that by being part of the UK, Northern Ireland is in the best position to prosper. Through the combination of being a Unionist, a Christian and a keen historian, I think it is fair to say that I have been moulded into having traditional views on politics and our world as a whole. Whilst I uphold my views strongly, I have a genuine interest in the views of others and am willing to listen, understand and respect.
Jake Nichol, 18, Essex
I'm from Essex, but a London boy through and through. I am beyond obsessed with Formula One and the dream is to become a F1 journalist. Which I will. The person I look up to the most is Ayrton Senna, who inspires me to become the best I can be. I look up to people with similar attributes, from all walks of life. We are not British or American or German or Syrian or Afghani or Libyan, but human. And it is time we started to act like that, especially in the West.
Ellise Nicholls, 21, Cardiff
I am a Devon-native, studying journalism, media and cultural studies at Cardiff University. I work in a pub part-time and pursue various extracurriculars to do with Cardiff Student Media. My experiences from travelling have shaped by political views, bringing me open-mindedness, a humanist approach, and a clearer understanding of Western privilege and its consequences. Thus, my political views reside firmly on the left side of the spectrum. My plans post-university would be directly affected by a Brexit as I rely on being able to travel freely within EU nations in the years to come.
Emma Nickerson, 24, Withernsea
I was born in Hull and I live with my two children in Withernsea, a seaside town about half an hour away. My favourite animals are penguins, and I like to read books. I am particularly interested in books about true crimes and historical crimes.
My ambition is to go to university and to go on to be a nurse. I am doing an access course, and am working towards making this happen.
Benjamin Nisbet, 20, Edinburgh
I'm studying towards an undergraduate MA in philosophy at the University of Edinburgh. I regularly work with young people from areas of the city with typically high amounts of social and economic inequality as part of the Children's Holiday Venture. I also work part-time at White Stuff in the city centre. Having a younger brother with Down Syndrome, I have always been involved with different inclusion initiatives in various different capacities.
Growing up, I've had a strong connection with music. I've played as part of ensembles as well as working for various different arts groups. I write a music blog that discusses live music of all descriptions. As a Christian, my faith has deeply impacted my understanding of the world around me and has encouraged me to take on challenges such as humanitarian aid trips to Honduras.
Oliver Norgrove, 20, London
I call myself a "Conservatarian", favouring conservative social and moral principles, and Austrian economics. I'm particularly interested in foreign policy, and I follow Arsenal. 
Mark Norton, 19, Llanelli
I'm in my second year studying international politics and international history at Aberystwyth University. My modules mainly consist of political and international relations theories, war and security. I enjoy reading fiction. I would describe myself as an individualist and Eurosceptic. My interest in politics mainly comes from how ideological ideas influence and create political structures. I am most agreeable with democratic principles and representation.
Arnoldis Nyamande, 19, Dundee
I'm a university student in Scotland, though I'm from Buckinghamshire. I study economics and international relations with French. In my spare time, I enjoy reading, writing and playing music. I'm an active member of the Model United Nations Society, the Amnesty International Society and the Debate Cub. My favourite subjects at school were history and geography, which helped shape my thoughts and opinions a great deal. I am especially passionate about global development, with particular interest in the advancement of girls and women; I consider myself a feminist. I enjoy playing netball, trampolining and the occasional hockey game, though all of these hold no candle to my love of Netflix.
Liam O'Dell, 19, Bedfordshire
I study journalism at the University of Lincoln and host my own radio show on Siren FM. I am hard of hearing and one of my biggest passions is about deafness and the deaf community. I am also interested in reading, writing and music and I have been playing the drums for the past nine years. I run a lifestyle blog, The Life of a Thinker, where I have been writing blog posts about news, music and writing since August 2012.
Joseph O'Connell, 22, Lund, Sweden
I am a Masters student at Lund University, Sweden, studying the Middle East. I focus on refugee issues in the region, among numerous other topics. Whilst here I've taken part in lots of Middle Eastern traditions, most recently Noorooz, the Iranian, Kurdish, and Afghan (amongst others) new year, as well as the Scandinavian traditions such as the St. Lucia celebrations. Being able to mix amongst so many cultures is incredibly interesting, and with my course mates being from all across Europe and beyond, it has been easy to do so. In return, I am making efforts to introduce them to the delights of Yorkshire; everything from Yorkshire Tea to whippets and, of course, proper pronunciation. Sadly (thankfully, this season) I haven't been able to watch Sheffield United much. The local Swedish matches I have managed to attend have probably been higher quality.
Deborah Owusu-Ansah, 19, Warwick
I am a first year undergrad student studying history and sociology at Warwick University. I hope to be a human rights lawyer one day, I first took an interest in the EU when I was in sixth form studying government and politics and I learned of all the issues the EU raises in regards to the UK's parliamentary sovereignty.
Adam Packer, 21, Milton Keynes
I am an undergraduate student studying human geography at Queen Mary, University of London and live in the heart of the east end of London. I'm passionate about a range of geographical questions from globalization and economic development to citizenship, democracy and rights. As I want to continue to postgraduate study, I'm concerned a Brexit situation will fundamentally change the nature of universities and the production of academic knowledge. I want freedom to research what I want, where I want. Finally, an issue I am passionate about is LGBT rights in the UK. Despite same-sex marriage being introduced, a lot that needs to be done - especially for the trans community - for equality to exist.
Hamza Patel, 20, Bolton
I am a third year economics student at the University of Salford. I am currently living in Bolton. I have always had a strong interest in politics and the world around me. The issues that interest me the most are the economy and education. In my spare time I like to watch football, play sports and spend time with friends. I am currently working on a social action project in partnership with leading national government organisations and charities. My project aims to combat truancy and raise the aspirations of young individuals in schools by delivering workshops which aim to bridge the gap between their aspirations and achievements. I value the importance of education and believe it should always be given priority. I have always had a passion for change, I see myself in the near future getting more actively involved in politics and making a difference.
Courtney Pearce, 18, Wolverhampton
As an 18-year-old who aspires to become a human rights solicitor, I thoroughly believe in the engagement of youth democracy due to the lack of young voices being heard. Through the volunteer work that I've done, as well as being a Wolverhampton City Youth Council member, I continuously see the dissatisfaction within young people. I want to encourage more youths to vote in order to create an equally benevolent nation. 
Liam Pearce, 24, Leeds
I am a PR consultant in Leeds. I have an active interest in politics and eventually want to become an MP but first would like more experience in an industry that isn't politics to probably represent the public. In my spare time I like to explore Leeds and everything it has to offer with friends and family. I am undecided in the EU referendum and am looking forward to hearing the live debates before making a decision. I think young people should have a strong focus on these debates and would like to see more MPs admit that they are undecided.
Nicola Pearson, 21, Rhyl
I am a third year geography student at the University of Chester but currently live in Rhyl, North Wales. I have two real passions, the environment and sport. So much so, I tailored my recent dissertation to incorporate both by conducting an investigation into the environmental impacts of football and fans' awareness of this. It was a really interesting issue and something I would love to pursue further. It is not just football where my sports interest lies, I am also a big tennis fan (which I play regularly too), golf fan and just generally have interest in most sports. I have previously had an interest in politics (even doing work experience with my local MP), but the way politics has moved in losing touch with the general public and endless unfulfilled promises has left me disillusioned with the system.
Eleanor Philpotts, 20, Cardiff
I'm from Kidderminster, Worcestershire, but live in Cardiff. I'm in my second year at Cardiff University. I think young people having a voice within wider society is very important, particularly politically.
I like experiencing different segments of society and speaking to totally new types of people. I was diagnosed with cancer in 2011, which made me very passionate about issues of the NHS. One of my voluntary projects is teaching English to refugees, and through this I've realised these people don't get enough governmental support - which would improve not only their futures, but also the British economy.
Olivia Potter-Hughes, 20, Belfast
I am studying A-level politics part-time at Belfast Metropolitan College. I am a member of my student council and the current elected student governor. I hope to go on to study politics at Queen's University next year. I enjoy working with my student union to engage with other young people. I was elected to National Union of Student in Northern Ireland's Women's Committee, which campaigns for women's rights.
I believe that the political situation in Northern Ireland is utterly disengaged and unrepresentative of the majority of young people who live here. I find it completely unacceptable that we live in a society that continues to further ingrain sectarianism, homophobia and sexism within our society. I feel that our government makes little to no effort to engage with and educate young people politically, and that it is our obligation to prove that we do in fact care about our community by using our right to vote.
Joseph Prebble, 19, Bath
I am a maths student at the University of Bath. For all my life until I came to Bath last September, I lived in west Wirral, and attended school, at both primary and secondary levels, in Birkenhead. Maths has been a pursuit all my life and I have been very sure for several years in wanting a career somewhere in the field. An Everton season ticket holder, I take a strong interest in football though have never particularly enjoyed playing any sports. Nor have I been one for parties or being very outgoing - I derive most pleasure from strolls on the beach with the dog.
Jane Prinsley, 17, Norwich
I am studying A levels in English, History and Drama and hope to go to Edinburgh to study English Literature next year. At school I debate and am on the Head Girl Team, which keeps me very busy. I am also heavily involved in local theatre, performing in plays and musicals and love nothing more than a great show with a political message; my current obsession is Hamilton the Musical. My political appetite is topped up as a member of the Labour Party and at lectures and rallies. At the EU Referendum I will only be 18 by six days, so I am very excited! I relish persuading others but equally enjoy understanding both sides of the argument when debating. Books, plays, family, teachers, friends, films and twitter all shape my beliefs, but I am primarily inspired by the importance of social justice.
Edward Pugh, 18, Oxford
I'm in my first year studying real estate management at Oxford Brookes University. I live in a small town in between the Cotswolds and Stratford upon Avon where I also grew up, went to school, and did my A levels. My interest in politics, especially the European Union, started when I was 16 years old during the run up to the European Elections in 2014, after watching a live TV debate. The reason I'm passionate about this forthcoming EU referendum is the fact that it is a once in a life time opportunity to really change the future course of the UK.
TJ Quinn, 20, Moneyglass
I attended an integrated secondary school which allowed me to understand other cultures within Northern Ireland and without that experience I would not have made the same friendships and relationships that I have today. The experience also allowed me to have a positive outlook on the future of Northern Ireland's political basis by trusting in the new generation of politicians.
As a student journalist, I hope to help my own age group by including some of Northern Ireland's own problems in my works. This includes mental health with young people, housing for students, especially in Belfast, and last but not least drug and alcohol problems with young people. My interests are mainly music and film as I've always been the quizmaster on anything in those two categories.
Ammaar Rahim, 20, Cardiff
I was born and raised in the city of Portsmouth. From a young age I was always encouraged to volunteer and make a difference. I'm studying philosophy, politics and Arabic at Cardiff University. In my spare time I am an avid traveller. Last year I went through South and North America where I experienced a number of fantastic cultures and saw some amazing sights.
In the future I hope to play an active role in changing the lives of young people for the better. Time after time, we see young people forgotten about and not taken seriously. My ambition is to work in a sector where I can change that, and give young people the chance they deserve. 
Laura Ranahan, 22, Edinburgh
Originally from Whitley Bay, I am a final year student of French and German and European Union studies at Edinburgh University. My interest in European affairs was sparked while studying for my A levels at my local comprehensive high school in the North East; as a keen linguist I was drawn to studying foreign languages and wanted to find out more about how Europe actually worked and the benefits of UK membership. Alongside my studies of the EU, during my second year of university, I became the EU Careers Ambassador to Edinburgh University for EPSO and a committee member of the University's European Union society. I then did a year abroad the following year in Lyon and Vienna. I hope to work for the EU in the future.
Leah Rea, 22, Newtownabbey
I am in my final year reading Law at Queen's University, Belfast. I am an alumna of the Study USA scholarship 2014/2015 at Coe College IA, where I majored in business with minors in political science and PR - and joined a sorority! Studying abroad provided me with exciting challenges and opportunities, and memories of new friends and cultural adventures.
Having attended an integrated school (Belfast Royal Academy), I believe education is the means to reconciliation in NI. I also believe in devolution and self-governance. Much to the chagrin of my friends, I'm rather the rights advocate and activist. I enjoy volunteering, blogging and being involved in student organisations. I am an aspiring solicitor and would like to specialise in public law, particularly in human rights.
Emma Revell, 24, Scunthorpe
I have a passion for politics & a politics degree from the University of Leicester (Go Foxes!) but since graduating have worked for a nationwide not-for-profit that supports adults with learning disabilities and mental health needs to live independently. I work across a large area and support lots of different services so I work with a broad spectrum of people; from people experiencing homelessness to those with complex learning and physical disabilities.
For most of my life I have been involved with Girlguiding. I'm a qualified adult leader and run a weekly session for about fifteen 5-7 year old girls. We do games, crafts, and activities that help them make friends, stay healthy, learn new things, and most importantly have fun! It's great to see how the kids change over the two years they come to Rainbows, they start out so nervous and by 7 they're proper confident little people.George Richards, 23, London
I live and work in London. I studied history and politics at York before taking a year out to work in France. Following this I studied for a masters at the University of Reading and is now working in the property industry with consultancy firm CBRE. I enjoy rugby, hockey and cricket and am a keen Scottish reeler in my spare time.
Kieran Roberts, 21, Bridgend
I am a volunteer youth worker and IT tutor. I have been unemployed for about three years but have been volunteering for two already. I have suffered from mental illness since I was seven years old but attempts to get help have been a failure. I am also a job seeker but have experienced years of problems with the DWP, the collapse of my newly started business and worsening health. I am unable to pursue my career path due to my illness and my difficulties with the DWP.
On the positives, my youth work has shown me a great deal of new skills as well as having the support to learn new things and get support in my own personal development.
Lara Rowlands, 22, Bridgend
I live with my three-year-old twin daughters. I am currently studying for an undergraduate degree in religious studies at the University of South Wales. I hope to apply for further study this year, in a subject related to human rights or global governance. Several aspects of everyday life influence my view on politics, the upcoming elections and general decision-making. This includes the welfare of my children, our health, education and being a young female.
Simon Rushton, 24, Walsall
I volunteer for an educational charity called City Year. Politics is a passion of mine and is something that I believe more and more young people need to get involved with. The world is in a state of flux and is rapidly changing. I feel it is imperative that all participate in having a say in how Britain faces these changes.
Jemmar Samuels, 19, Croydon
I am a gender non-conforming black feminist and intersectional feminist. I enjoy participating in politics and having political discussions - whether they are about things that directly affect me for not. I also enjoy debating the issue of race, racial discrimination, particularly in Europe and the UK as well as the world.
Cameron Scheijde, 18, Guildford
I'm in sixth form at Cranleigh School in Surrey, studying history, politics and English literature. I hope to study politics and international relations at the University of Bristol next year, though I am still undecided on career paths. I am a keen actor and a member of the National Youth Theatre. Acting and involvement in youth drama set ups are two of my particular passions. I grew up in South Africa and moved to this country in 2008. My father is a Dutch national and mother is Scottish, so I've had a fairly international upbringing. I find the dynamics of British politics fascinating.
Liam Scholes, 23, Manchester
I went to school at Wright Robinson college in Manchester. I went to college to do A-levels but decided that I wasn't enjoying being in education, and wanted to go and work instead. I worked in nightclubs, bookmakers and a bank before taking on my current role in admin. I've never studied politics, nor gone out of my way to take an interest in it. It's something that just kind of happened as I entered the world of work. I have lived all over Manchester and worked with a wide range of people, all of which have influenced my political views.
Matthias Schotanus, 22, Oxford
I live in Oxford and was born and raised in the Netherlands. Rather unsurprisingly, cycling is a big part of my life. I am currently studying for a master's in social anthropology and as such interested in questions about nationalism, cultural diversity, and migration. Despite being an anthropologist, I'm fairly ignorant about pop culture, which my friends always manage to point out. An exception would be my guilty pleasure for my pop music. I believe it's about time to stop letting national borders define who we are and what interests we have.
Kate Seary, 19, Cardiff
I attended Whitchurch High School but am now in my first year of studying history and political science at the University of Birmingham. My opinions and ideas of the world of politics and world affairs have mainly been stimulated by my study of politics at A level. I was the chair of my school council and part of Cardiff Youth Council.
I have a long-standing passion for athletics, which has led to international honours for Wales on over 20 occasions. I compete over 800m and 1500m on the track as well as cross country in the winter season. I have been taking particular interest in the current relationship between athletics and the political world with the numerous doping scandals that have dented the reputation of the sport.
Phil Seekins, 22, Bradford
I'm Bradford born and raised. I guess Bradford itself has had the biggest influence over me politically. For the last five or six years I've developed a real passion for politics. My dad was a Labour councillor in Bradford a few years back when I was ten. I helped with the door knocking and canvassing. Fast forward 14 years and I'm a member an opposing party and trying to convince him to join too. One thing I would really like to do is get more young people involved in the political process.
Zion Sengulay-Thomas, 22, Dagenham
I'm a sports and exercise science graduate from the University of Essex. I currently work at City Year as a Corp Member at Compass School Southwark. My aim is to make a lasting and sustainable impact on the children I encounter, and in the process I want to help them realise that they can be whoever they want to be. I reside in the borough of Barking and Dagenham. I am striving to complete a PGCE in secondary education and also a masters in international relations. I enjoy sports and take part in numerous such as football, badminton and tennis. I also take a keen interest in instruments and language and I am learning to play the violin and speak Spanish.
I strongly believe the quote by Confucius which says "the man who moves a mountains starts by carrying small stones". I believe it is humanity's responsibility to tackle global affairs and also to look after one another. There are many great issues we face as a global race such as terrorism, political issues, famines etc, however I believe that one small step at a time we can begin to make a sustainable difference in each other and in the world.
Chris Sibthorpe, 23, London
My main interests are politics, law and media. I graduated from university with a law degree and then gained a postgraduate degree in broadcast journalism. At university I was heavily involved in student TV, radio and newspapers, and volunteered at a legal advice clinic and on political election campaigns. I enjoy blogging, recording podcasts, taking part in debates and attending recordings of TV and radio shows.
Natasha Simmonds, 18, Scottish Borders
I live in a tiny village in the Scottish Borders, and I lived in England until I was three. I'm currently taking a gap year before going to study psychology, sociology and politics at university. I spent January travelling in New Zealand and I am planning to go to America to travel and work at a summer camp. I feel very passionately about feminism and human and animal rights. I have always enjoyed singing and acting - music is a big influence for me, as are my family and friends.
I am considering a few career choices, including psychologist, but what I would most like to do is be a personal and social education teacher/guidance teacher. I think it is important that children have a positive role model and are taught about topics such as mental illness, drugs, sex and bullying.
Erin Simpson, 21, Shetland
I'm from a small island of 1,000 people in Shetland and an international relations student at the University of St Andrews. Having grown up through the credit crunch, I believe it is vital to rebuild and strengthen our economy. I'm concerned about opportunities for young people. I don't want to become part of "generation rent" and have to take a zero hours job but the only way to push forward these issues is for young people to vote and make politicians accountable.
Rotimi Skyers, 22, South London
My name Rotimi means stay with me. I am many things; designer, poet and photographer. I am a London-born architectural graduate of Jamaican descent. I am a founding member of Shake, who use the arts to discuss issues on race, injustice and the media. I am the co-founder of Small Axe Cove, a platform that showcases and puts on events for artists of colour in London. I see times are becoming more stable and to branch out into Europe is part of my career plan to expand my brand.
Jade Smith, 18, Redcar
I am from a seaside town on the North East coast and I am studying government and politics, law and English literature A levels at a sixth form in Guisborough. I do not believe that politics cannot merely be an expediency in order to be more popular; that is simply vanity. Politics must be aimed at some form of change you believe will benefit society.
Harriet Southgate, 22, Leigh on Sea
I have always been interested in the everyday effects politics has on such a broad mix of people and in the past few years I have tried to further my understanding. I was an active part of BBC Generation 2015 and really enjoyed the chance to voice my opinion and learn from others. I am always keen to hear others' opinions and enjoy debating with those whose opinion strongly differ from mine. I am practical person and enjoy finding tangible solutions to create positive changes or raise awareness of current political saga's.  Important values to me stem from my childhood, I was encouraged to work hard, be generous to others and stand up for what I believe in. At present I am an undecided vote for the EU referendum (like many others of all ages!) "
Ryan Spooner, 21, Sittingbourne
I am from Kent, but currently reading French studies with history at the University of London Institute in Paris. It is part of the federal University of London, but the entire three-year degree is spent here in Paris. I am in third year, graduating in July, having been here since September 2013. After graduation I hope to remain in Paris for at least a year, possibly as an English teacher, while I decide what to do in the long-term. I am rather impatient to answer this burning question, and have to remind myself that I still have plenty of time. I'm told you should never talk about money, religion or politics, and while the first of those does not really interest me, the other two do very much, but I also just enjoy coffee or dinner with my friends and life in this beautiful city.
Amy Sprinks, 20, Hitchin
I'm taking a primary education degree and so have a particular interest in education, and I feel strongly that there needs to be more support and consistency for teachers, as well as an education system that suits everyone. I am proud to call myself a feminist. I don't think enough is done by politicians to improve gender-equality.
Bethan Sproat, 20, Blyth
I'm a geography student at Royal Holloway University of London based in Surrey, and grew up in the North East. In my spare time I play cricket for the university team and am quite actively involved in campaigns surrounding climate change. I am quite passionate about equality and using various platforms to voice opinions on certain matters such as equal rights and international development. 
Adam Sweeting, 18, Sedbergh
I am an A level student studying economics, English literature and drama, and I am a member of my school's Amnesty International group and attend the debating society. I also hope to study a politics-based degree at university. My interests include: film and TV, acting and theatre, running, reading, and political theory. I have spent roughly the past nine years as a young carer for my mother who has MS, and so this has shaped my beliefs massively. Furthermore, I am a Christian and this has similarly affected my views. I believe in equality, achieved through realistic and fair means.
Durr-e-Maknoon Tariq, 24, London
I am doing a BSc in pharmacology and molecular genetics at King's College London. I am planning to do a PGCE next year, so I can go on to teach Biology in secondary schools. Then I want to do a Masters in Pharmacogenetics and a PhD and also, play a part in politics along the way.
I was born in Lahore, Pakistan. I belong to a minority Muslim group called the Ahmadiyya Muslim community. In Pakistan we are declared non-Muslim by law and that automatically makes us "worthy-of-being-killed" by religious clerics. We have blasphemy accusations imposed upon us all the time. This is the reason my family decided to come to UK, as it had become very difficult for us to live in Pakistan.
Tahir Tariq, 23, Slough
I am a graduate with a first class honours degree in sociology and media communications from Brunel University. I have cerebral palsy and had to work hard to gain my degree. I mention this because I love to be challenged, and, in equal measure love to be inspired by others. I keep busy by working as much as I can on both a voluntary and paid basis through my work as a freelance interpreter.
Jack Taylor, 18, Cheltenham
I'm studying history and politics at university. Since starting university I've been involved in the Student Union election coverage, as well as on the news team at the student radio station. I enjoy travelling the world, and I'd love a future career with global travel opportunities. Politically, my desire is for a government which is truly in touch with the people it serves: I believe in a proportional electoral system and more frequent referendums on issues that matter to the British people.
Tomáš Tengely-Evans, 24, London
I'm health correspondent on Socialist Worker newspaper. I was born in the former Czechoslovakia, now the Slovak Republic, and grew up in west Wales from the age of four but I'm still a Slovak citizen. I don't think free movement of labour should stop at the borders of Fortress Europe, which leaves refugees to drown in the Mediterranean. And the way the EU and the IMF imposed austerity on Greece and free market policies on eastern European countries shows that it's undemocratic and is on the side of the banks and multinationals.  
Alexander Thomas, 25, Warsaw
I am a post-graduate from Durham University (University College). I work in the banking sector, based in Warsaw and London. I am truly international, as I have been brought up in an international education system, lived and travelled around Europe and the Balkans and have a good understanding of what people's thoughts are on EU throughout Europe. In my free time I enjoy travelling, sports, volunteering, doing weekend trips on my motorbike as well as writing for a couple of think-tanks on energy and UK related topics. I speak English and Polish fluently, with a good knowledge of German and Russian.
Greg Thomas, 23, Builth Wells
I am a PhD Student at Aberystwyth University investigating the impact of the Royal Welsh Agricultural Show on rural Wales. Born and bred in Builth Wells, I am passionate about rural Wales, and often frustrated by the way that the area is forgotten about by the Welsh government. I am concerned about the way the Welsh government has treated farmers in recent times, the rural economy, and the current cuts to public services.
Nemos Thorpe, 23, Brussels
The most interesting story of my life is probably the last year which led me to where I am now. In March 2015, while studying the final year of my degree, I met a girl online through a dating website - she was Belgian and living in Brussels.  A few weeks later she bought a ticket to visit me in Egham, Surrey, where I was studying. We fell in love. We visited each other a couple of times more, then I graduated from university and made the decision to move. One month and a half later (beginning of September) I did, and I'm still here eight months later, still dating the same girl and settling into life here in Brussels. I would like to see lots of healthy, civilised debate, with no mudslinging and particularly no demonisation of foreign people and immigrants.
Jake Thurman, 19, Plymouth
I am originally from Hampshire, but recently moved to Devon to study education at Plymouth University. I am also training to volunteer with St John Ambulance. In the rare moments of time that I'm not working or studying, I enjoy anything political, TV, films, and going to the pub with friends. I first became interested in politics after studying GCSE history and focusing on the development of the USA. Ronald Reagan and Margaret Thatcher are key figures that hooked me in.Who are Referendum Generation 2016? N-Z
Marc Tilley, 23, Cardiff
I was born in Algeria, raised in France and adopted into a British family before moving to the UK at the age of 10. After a year in Bristol, my family returned to Cardiff where both my parents had previously studied, and where I still currently live. After completing the International Baccalaureate, I read human rights law at Aberystwyth University with a view to one day working in European politics. Since becoming involved in party politics, I have become increasingly interested in political journalism and am now campaigning on youth engagement in politics and the refugee crisis, both issues very close to my heart.
I am an avid cyclist and enjoy racing, having become the junior Welsh Hill Climb Champion in 2012. I also enjoy running and have completed a 250km ultra-marathon across the Moroccan Sahara.
Agnes Torok, 23, Edinburgh
I am an EU (Swedish) national with Hungarian heritage living in the UK. I have worked on EU issues in Sweden before and been a national representative for the European Youth Parliament, doing projects for democracy and tolerance across several EU member states. I also campaigned for Scottish independence - out of solidarity and respect for the most marginalized in our societies.
Fergus Turtle, 18, Llangynog
I am currently studying physics at the University of Surrey in Guildford. My first memory of politics is of the chaos of Gordon Brown's tenure and intently followed the 2010 election although only 13 at the time. I felt bitterly disappointed that the first past the post system skewered the result as I saw it reducing the liberal influence. I was also deeply saddened that the referendum on a very small amount of voting reform was defeated.
My political beliefs are probably best described as that of a social liberal (with emphasis on liberal). I believe that real problems are often overlooked and our politics rarely looks outside the box for solutions but that it is probably only a matter of time before single party government ends and politics is opened up to fresher and more helpful ideas.
Dominic Twinney, 22, Barrow in Furness
I am studying an MA in history at Lancaster University. I originally hail from Barrow-in-Furness in beautiful south Cumbria. I am broadly centre-right in political opinion but I am always open to new ideas and arguments. I am also a supporter of devolution to local government and the empowerment of local communities as opposed to big government nanny-statism. My hobbies and interests include anything and everything to do with history; particularly in the seventeenth and eighteenth centuries, walking, gaming, golf, reading and rather too much drinking on a weekend!
Rob Tyler, 21, Buckinghamshire
I'm currently doing an MA in security and intelligence studies at the University of Buckingham. My views and opinions have been shaped by my upbringing in the countryside and by the fact that I have a mixed heritage, I'm both British and American. As a result I have more of an affinity for the Anglosphere than I do for the European Union and a healthy scepticism of big government. I'm currently Vice President of my Student Union and in my spare time I enjoy swimming, film, walking and blogging. Politically I'm a libertarian conservative.
Sam Volpe, 22, Whitley Bay
I graduated with an English degree from Oxford University (Exeter College) in 2015. At university I was heavily involved in student journalism. I'm currently an editor on Europe and Me magazine, a voluntary, online project, and also a barman and freelancer. I'm passionate about the arts (particularly film) and sport, and social issues such as widening access to higher education (and the arts and sport). I'm also strongly anti-privatisation, pro-immigration, and passionate about youth issues.
Rebecca Waite, 19, Swansea
I'm a criminology student at Cardiff University. When I'm not studying, I'm often found reading or hanging out with my friends. I travel a lot and enjoy learning about the history of new places. I have had an interest in politics from a young age, due to watching the news, and I'm interested in how policies change. I'm a strong supporter of LGBT+ rights, due to having many friends who fall into the LGBT+ category. I also support bringing in refugees from other countries and agree with creating safer routes for asylum seekers and refugees.
Rachel Ward, 22, Newcastle
I am working as a health care assistant in the local hospitals in Newcastle before going to the University of East Anglia in in September to study medicine. I volunteer for my Local Healthwatch and NHS England, where we discuss local healthcare needs for young people, and with Young Minds as a mental health campaigner.
Mariam Waseem, 21, Oldham
I have worked to engage young people in democratic processes since 2011. I am a former member of UK Youth Parliament and current British Youth Council Trustee. I haves represented young people's views on a European platform numerous times at events such as European Youth Event 2014 and World Forum for Democracy 2014. I was selected as a youth delegate at the Congress of Local and Regional Authorities at the Council of Europe. I am passionate about youth participation. Some other issues I have worked on include votes at 16, youth voter turn-out, youth unemployment, mental health and racism and discrimination. I was recently made an #iwill ambassador for the "Step up to Serve" campaign led by HRH The Prince of Wales. I am on a gap year and intend to study politics at university next year.
Matt Watts, 20, London
I am from Medway and I am doing a degree in biomedical engineering at King's College London. My dream job would be to work within the prosthetics industry, developing and manufacturing artificial limbs. I'm a big fan of heavy metal music and have started learning to play the electric guitar. My real passion is snowboarding and I do my best to get away to the mountains and practice at every opportunity.
Isla Whateley, 19, Edinburgh
I'm a student at the University of Edinburgh, studying geography and social anthropology. A large part of my free time is spent volunteering with Girlguiding (I lead a Brownie group) and getting angry about social injustice. My views are wholly shaped by the activism and research I've done with Girlguiding, on gender-related inequality issues, and also from my own life - I grew up in a single-parent household in Glasgow. I proudly identify as a feminist and have done for a number of years, and this has really shaped my worldview and politics.
Joe Wheeler, 24, Shropshire
I'm a dairy herd manager. I'm originally from Walsall. I studied at the Royal Agricultural College in Cirencester, and also at Harper Adams University. I spent a few years in New Zealand because there were more opportunities in the dairy industry over there.  Here in the UK it is a difficult time for the industry, but there are also opportunities if you are willing to work hard and have ambition. I really enjoy my agricultural life, and relax by going shooting, attending young farmers events and walking the dog.
Jordan White, 25, Belfast
I graduated in Politics from Queen's University, Belfast and I am taking an MA in Politics, looking at a combination of Violence Security Terrorism and The European Union. My primary interests in Politics are The European Union and global LGBT rights. I am a member of the Green Party NI and was delighted when GPNI got two MLAs voted in to the NI Assembly. In my spare time, I volunteer for NI's largest LGBT+ organisation The Rainbow Project as their Health Administrator.
Robert Wight, 24, Vienna
During the day I study business administration at the University of Vienna, whilst at night I fight crime and keep the city safe… Just kidding! It's quite safe in Vienna, so I just sleep or watch TV. I've been passionate about politics since I started school, and I believe it's vital to take part in the democratic process. If you're unhappy with how the country is run, it's in your hands to change things. Every vote counts. My political beliefs have been strongly influenced by my parents, who have had to sacrifice a lot to support me and my little brother. Enabling people to do well for themselves is of utmost importance in my opinion.
Joshua Williams, 18, Birmingham
I have constantly questioned the information I received and always craved for more in the hope of gaining a greater understanding of the world we live in whilst being able to decipher the fluid changes in domestic and global politics that have an impact over our lives. Politics inadvertently correlates to conflict in the modern era yet it also demonstrates, through international relations, the unity that can be achieved through ever changing global relationships. Through charity and community work, I relish in the opportunity to explore political changes further and gain a deeper understanding of sensitive topics to be able to actively promote change. In life, there are always sacrifices we have to make but I feel unity and equity are vital in encouraging a positive and prosperous future for ourselves and our children.
Andrew Wilmot, 21, Aberystwyth
I am an Aberystwyth university student, originally from Buckinghamshire, and I support myself through university as an independent marketing/tech consultant, working with companies all over the world. I only became particularly political since I got to university. Since being here I founded the Aberystwyth Young Independence society and have organised the Vote Leave campaign in Aberystwyth. Aside from work and politics, I enjoy playing the piano accordion and kayaking.
Matthew Wilson, 20, London
I am living in London studying law at London South Bank University. I am originally from Stockton-On-Tees in the north east of England. My hobbies include playing indie board games like Resistance, Coup and Pandemic, and tweeting. I identify myself as a bisexual. My political passions include radical drug and sex work reform, limited government surveillance and limited government intervention in the economy. I see myself as a classical Gladstonian Liberal and I am a fan of the works of Milton Friedman, John Stuart Mill and RuPaul.
Skye Woolcott, 19, Glasgow
I recently moved out of my parents' house and into a nice wee house with my boyfriend. I left school when I was 15 and now I work in a call centre for a bank, which is pretty good because I like talking, a lot. I've no idea what I want to do in the future though. I'd like to work with young carers but I can't seem to stick in at college to get there!
I've been a carer for my mum and my brother for my whole life, and I want to raise awareness of carers - in particular young adult carers - as I feel that the government doesn't do nearly enough for us.
Sara Yassine, 20, Cardiff
I am a Welsh-speaking Muslim studying history at Cardiff University. I am now in my final year and hope to teach English abroad before returning to do a Masters in international relations. My interest in politics increased during university and I currently volunteer with Hope Not Hate and Citizens UK amongst others. I am mainly concerned with the lack of youth engagement in politics and lack of interest in the voices of the BME community. Outside of studying and volunteering, I enjoy socialising with friends, reading and eating.