Who are BBC Generation 2016 for the EU referendum? G-M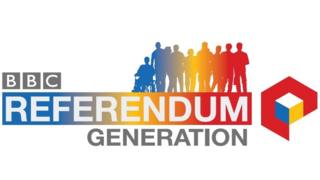 Two hundred and twenty five young people have been selected for the BBC Generation 2016 project ahead of the EU referendum on 23 June.
They represent a cross-section of 18 to 25-year-olds living across the UK and in parts of the EU, and will take part in the BBC's coverage of the election.
Here you'll find the second section of profiles, arranged alphabetically by surname.
Join the conversation with @BBCGen2016 and find out more at bbc.co.uk/generation2016.
Kerry Gadd, 20, Bridgewater
In my spare time I like to create artwork and costumes as well as listening to music. Also looking very much to going to London MCM Comic Con.
Joe Gardner, 18, Glasgow
I'm a film and TV studies student at the University of Glasgow and I'm also a stand-up comedian and comedy producer. I work with the youth theatre group Junction 25. I'm into politics but don't affiliate myself with a political party. I think issues about the economy and immigration are deeply important but I am very interested in cultural and media policies, and how government and politics affects young people. I appreciate truth in all things, even if its not what I want to hear, and the EU Referendum is no exception.
Sarah Garnham, 21, London
I'm a third year English literature student, studying at Queen Mary University of London. Before that I spent half my life living in Cornwall and the other half on the Isle of Wight, so the city is a big change! I do a lot of reading and writing, and I'm the features editor for the campus newspaper. I'm also the co-president of the Film Society, and am involved in a great number more activities, such as archery and the campus radio.
Matthew Garside, 19, Durham
I am a first year student at Durham University, reading history, and co-chair of Durham Students for Britain, as well as having involvement with Out and Proud. I am also a member of the Labour Party, and have been motivated to get involved in this referendum by my belief in democracy and national sovereignty. When not at university I live in South West London and outside of politics I am passionate about rugby and lower league football.
Macauley Gaunt, 20, Leeds
I'm from Leeds and I am currently studying history and politics in my third year at Liverpool Hope University. Like many Yorkshiremen, I'm a big cricket fan and you will more than likely find me in the summer watching or playing cricket. What influences my Euroscepticism is the knowing that if we vote to leave it will be the first step in reforming this country's democracy. This would be the start of a process towards a more accountable, democratic society which is more responsive to the people, locally and nationally, and brings power closer to the people of Britain, where it belongs.
Jack Gevertz, 21, York
I became interested in politics by watching YouTube videos and engaging in conversations on social media. Growing up, I felt alienated from the political process and ignored by the powers that be. I am particularly interested in the rise of the radical left and radical right across Europe, trying to unpick exactly what makes people turn away from the mainstream. I also keenly follow separatist parties. Why, in an increasing interdependent world, do regional borders become so important for some? Outside of my studies, I enjoy meeting new people. One of my aims is to learn about the lives of as many people as I can to understand how they live and what their hopes and aspirations are. I have previously written for The Guardian on working-class students at Britain's top universities and living with a lifelong skin disease.
Aaron Gomez, 20, Exeter
I am a hard worker, I think that's what defines me. I enjoy taking the initiative and trying new things. My role model is probably Will Smith. I respect the the way he never gave up to achieve his dreams and I try to do the same thing. In an ideal world I would have loved to have been an actor and singer. I went to drama school and had a good run at being involved in that industry, I had an agent and enjoyed auditioning for big and small projects. Politically, I am a pragmatic. I don't like using the party labels as I try to be critical and go with what factually works. I respect the government and the work they have done. I am not a conspiracy theorist who thinks the government are in it for themselves and its "us against them".
India Grant, 22, Madrid
I am an au pair from Brighton, currently living and working in Madrid. I moved to Madrid in September with the aim of fluency in Spanish and I hope soon to start French classes (in Spanish!). When not working or studying the language I am an amateur aerialist; specialising in pole and silks and contortionist. My political views are shaped by my sense of compassion; after working in the charity sector I simply do not understand how people do not wish to help each other, however naive that might seem. My left-wing views often seem to put me at odds with my right-of-centre family. I enjoy debating with people and try and keep myself educated about current affairs and political debate. Further, I enjoy that by living in Spain I receive a different perspective on world affairs. In September I will be moving back to the UK to begin my masters course in broadcast journalism.
Matt Gray, 19, Reading
I am studying European studies with German at the University of Reading. In my spare time I love to bake, play Ultimate Frisbee and watch American TV shows. I have a real passion for people and other cultures and this is reflected in my love of languages, of which I am currently learning German and Italian. I believe that we cannot truly understand global issues such as poverty and climate change without seeing first-hand the effect they have on people's lives. I am pro-Europe as I feel that the European Union is a key supranational institution helping to combat some of these problems. My political views and opinions are definitely shaped by my studies in history. By learning about the past, I am able to see what political ideas/movements succeeded or failed and then use that knowledge to influence my decisions regarding the future.
Ryan Gray, 22 ,Bedford
I live with my fiancée in our own flat. I work full-time for a charity that seeks to open pathways for talented young people. I try not to take myself or life too seriously (although I am sure people I know would disagree). I am currently in the midst of a mid-mid life crisis over whether I should emigrate in the near future.
I was born and raised in Milton Keynes, was the first to study at university in my family, and moved to Bedford to start my post-student job. History shapes my opinion. Too often we ignore the past when, to quote Dr. Phil, "the best predictor of future behaviour is relevant past behaviour." I am motivated by stability, and try and live by something Malcolm X once said, which is "the future belongs to those who prepare for it today".
Jamie Green, 22, Durham
I'm a final year German and Italian student at Durham University and spent a year abroad as an English language assistant in South Tyrol (a German-speaking area of Italy) as part of my degree. I've just been offered a place on the MSt in Modern Languages course at Oxford University from September. I'm an avid fan of all sports but particularly football and cricket and am a long-suffering Aston Villa supporter! I am also a keen wheelchair basketball player (I have cerebral palsy) and helped to found Durham's first university wheelchair basketball club. I enjoy writing and have written a regular blog about life as a disabled student at university as well as writing articles for the Guardian website. I have a very open-minded approach towards politics and have always resisted joining a political party as I'm more interested in fairness, equality and respect for others than supporting party politics.
Laurence Griffin, 24, Skipton
My hobbies and interests include travel, photography, visiting stately homes, cars, technology and architecture. Of late I've been influenced greatly by policy change, government decisions and the structure of how the EU operates. There are a number of factors that have shaped my own, conservative, opinions including the standard of education, standard of careers advice, immigration, government interference at a local level and accessibility to equal opportunity.
Vicky Griffiths, 23, Newmarket
I graduated from university in 2014 and am currently the executive director and spokesperson of the Farmers for Britain campaign group.  Farmers for Britain is made up of farmers and others in the agricultural industry who are in favour of leaving the EU.
Darren Grimes, 22, Brighton
I'm a fashion design student hailing from a small ex-mining community in County Durham. My interest in politics came about in the same way I think it does for most, realising there's an awful lot of injustice in the world with the realisation we have a democratic society afforded to us to at least attempt to change that. I feel strongly about economic growth to ensure opportunity can be offered to all, as well as LGBT rights, a greener and more ethical Britain and an end to a complete halt in social mobility we've seen over recent years. I'd also like to see politicians reinvigorate the electorate, simply by offering hope-filled policies instead of this growing rhetoric of fear parties seem to thrive off.
Joe Hamblin, 18, Birmingham
I am a first year student at the University of Birmingham, but I've lived in rural Herefordshire for most of my life. When I'm not studying, I'm involved in several societies. I used to kayak and hike a lot, but it's difficult to find the time at the moment. I'd like to do charitable work after graduating. I believe very strongly that our generation has a responsibility to build a better world, and given the challenges we will face - ranging from industrial automation to climate change - we need to be more proactive in finding solutions.
Hirah Hanif, 23, Birmingham
I am a law graduate from Warwick university and am currently working at Virgin Media. I am extremely passionate about social justice and bringing about change, which is why I decided to join the Uprising Leadership Programme. I am currently working on a campaign which will provide those from disadvantaged backgrounds with a greater number of career opportunities. I am also a firm believer in equal rights and hope to do some work on equality in the future. I've never been one to follow the crowd; I make my own decisions on what's right and wrong whilst always respecting other opinions as everyone has the right to their own views.
Connor Hannon, 20, Salford
I'm a volunteer for a charity called City Year where young adults aged 18 to 26 are sent into schools with mainly disadvantaged pupils, we help them with all aspects of the school life. In my free time I like to play guitar. My views and opinion are formulated from my own experiences, upbringing and logical thinking. 
Georgie Harris, 20, Edinburgh
I am a student in my second year of a Spanish and politics degree at the University of Edinburgh. I live in Edinburgh for most of the year, but am originally from a town in the south of Manchester. As well as enjoying spending time with my friends, and supporting Manchester United, I have a keen interest in both politics and feminism. These interests led me to become a member of the Feminist Society committee at my university. I feel that both of these commitments continually shape my life, as I try to strive for equality and justice in everything I do, and apply these principles to many aspects of my life.
Tom Harwood, 19, Durham
I'm a politics and international relations student at Durham University, and chair of Students for Britain. I've had experience working in the European Parliament, and the UK parliament. Outside of politics, I work in a toastie bar, occasionally act in plays, and from time to time make youtube videos.
Tom Hatton, 24, Lewisham
I'm a corporate banker who works in the healthcare and pharmaceuticals team of a large UK-based bank. I read history and politic at Warwick University after leaving my home town of Manchester. At Warwick I was involved in local party politics as well as running the UK's largest student-run ale festival. I am a practising member of the Church of England and represent the Diocese of Southwark on General Synod. I have also been chairman of my local Young Farmers group. My major interests are: faith in public life, economics, social mobility and fighting for Britain's lost liberal tradition.
Joe Hawkins, 22, Barry
I am a final year university student studying for a bachelor's degree in ICT. I have been politically active for six years, since the 2010 general election. Outside of politics, I love comics, movies, cop dramas, murder thriller novels and baking.
Nathaniel Hayward, 22, Bournemouth
I was born and brought up in Croydon (London) but I am currently studying for an MA in multimedia journalism at Bournemouth University. In 2014 I was awarded my undergraduate degree in international politics from Aberystwyth University. My hobbies and interests include sea-swimming, writing and reading military history. The major influences on my political opinions are the works of GK Chesterton and Roger Scruton.
Sam Henshall, 18, Manchester
I've always held the view that if what I do in life is of no benefit to other people, it's not worth doing. I grew up in the Tameside area of Manchester within quite working class surroundings, and attended Denton Community College. I enjoy spending my time having deep discussions with people on topics such as current affairs, history and philosophy in general. My political views would be considered left wing.
Jo Heywood, 19, Western France
I grew up in the Tory shires but escaped from there to France where I currently live in and teach English language and culture in schools. Next year I will go on to study languages at Cambridge. I love reading and writing (particularly about philosophy), visiting foreign countries, and I enjoy music, film, seeing friends and parties like most people my age. I'm political insofar as recognising the importance that politics holds in our lives, I love debate and I vote, but do not belong to a political party, nor do I identify with one in particular.
Tyler Hoey, 22, Ballymena
I was born and raised in a small Unionist/Loyalist estate in Ballymena called the Doury Road. I am very into my politics, I'm in two marching bands, I'm also in the Apprentice Boys. I'm studying for a level 3 diploma in business administration and I work full-time Monday to Friday. My favourite activities are marching, watching football and catching up with my friends.
James Hofstetter, 19, Leeds
I'm a second year business studies student at the University of Central Lancashire. I'm very interested in politics so much so I ran for election in my Students Union as a school president and for the next year as open council. From this July to next July I will be working on placement in Disney World, Florida. I love to sing, dance and act and I have been involved in the performing arts for a long time now. I am a complete monarchist through and through, I believe in the Queen, I think she is an amazing person and that she should be leading this country. I'm not a member of a political party, I change my vote depending on who is right for me and that time.
Jason Holman, 22, Hove
I am a student from Hove, undertaking my final year of law LLB at the University of Sussex. My primary interest in the upcoming EU referendum that the UK faces stems from the immigration rules that have been implemented since May 2010 by the (then) coalition government and more recently, the Conservative Party. These rules have proven to be fundamentally unfair, in comparison to the free movement rights that EU-nationals are entitled to exercise in relation to enjoy a family and private life. Having endured the reality of the recent shake-up to the immigration rules myself with my Zimbabwean wife's spousal visa application, I firmly believe that it is high time that the British public were shown the disparities of fairness that even people like myself, a British citizen, face all because of the idea of "European citizenship".
Jonathan Hornby, 19, Reading
I'm from the northwest of England but I'm at the University of Reading studying economics and German in my second year. My interests include politics, economics and current affairs. I'm not affiliated with a political party but I'm more right leaning. In my free time I play tennis and badminton even though I'm pretty awful at them.
Charles Houlden-Banks, 21, Filey
I have been through the government's apprenticeship programme and I would like to see politicians go through it too. My parents have very different political views from each other, so I have been exposed to a range of different opinions about the people in power. I first fell in love with politics at about the age of 16 when my history teacher Mr Goode held a mock election in school for the 2010 general election.
Claire Hughes, 20, Sheffield
I'm 20 years old and live in Sheffield. I left school at 16, then dipped in and out of low income jobs, renting my own accommodation without help from 'the bank of mum and dad'. Through the help of the Young Women's Trust charity and an apprenticeship in my local Labour MP's office, I've managed to get a proper career in UK government.
Eleanor Hughes, 21, Surrey
I am at Royal Holloway, University of London studying economics with politics. I describe myself as a libertarian, believing in free markets and individual freedom to make their own decisions. Outside of politics, I have been training Aikido since I was seven years old, gaining my junior black belt and going on to become an adult brown belt. I have competed both nationally and internationally, coming in second in several national competitions. 
Kashif Hussain, 25, Bradford
I'm Pakistani and from Bradford. I have many things to say about politics, I am continuously talking to my friends about common issues and also participate in local debates and political events. I currently am completing my masters in business strategy but also focussing on a legal career. In my spare time, I write blogs for my website and also complete reviews on restaurants. I tend to read many non-fiction books with my own collection of over 200, the genres span from psychology to the arts to quantum physics. My near plans are attending the Bradford literature festival. 
Saira Hussain, 21, Birmingham
I'm an undergraduate student at Aston University Birmingham studying BSc Sociology. As well as being a full-time university student, I think it is vital to take part in extracurricular activities, thus I make the most of any opportunities that come my way. During my first year of university I was the first year representative of Aston University's Pakistani Society and in my second year of university I was vice president of Aston's sociology society. I have also taken part and delivered government-funded programmes such NCS and Aim Higher Mentoring. I enjoy meeting different and diverse individuals as it enables me to learn of other cultures.
Liz Hutchinson, 24, Wiltshire
I work on dairy farm in Wiltshire. We milk 130 cows and keep all our calves and sell as cattle or use as replacements for the dairy herd. Outside of farming I'm a member of Malmesbury young farmers and have been in the past the county chairman of Wiltshire YFC, which was a great way of meeting new people. I still live at home with my parents as I cannot afford a house as prices are sky high where I live. I left school and did apprenticeships at Hartpury College in mixed farming and continue to work on the same farm to date.
Gregor Ironside, 18, Stonehaven
I rarely watch TV. I lived in Sakhalin Island, Russia for six years. I have taken part in "mock trials" where teams of youths carry out court room simulation. I am in an Air Cadet Corp. I love politics and am enthused by the idea that people can change the world for the better.
Mark Irwin, 19, Bessbrook
I'm a history and politics student. I've been interested in history my entire life, fascinated from an early age by ancient Egypt. My interests in politics came later. The earliest bit of politics I can remember is 2007, when the Northern Ireland Assembly was relaunched triumphantly. I remember cutting out the page from the paper that listed all the new MLAs. For me this was all new, I knew nothing about the Good Friday Agreement, or the previous Stormont administrations, I didn't even know about the original Unionist parliament. But I seem to recall a great deal of optimism in NI.
As I continue in life, however, this optimism is falling. Continually Stormont is looked upon as a joke, a large sectarian body of people only interested in themselves and their communities and that's what I want to see change.
Nathan Ives, 22, Caerphilly
I'm a part-time student and work full-time for a defence company as an apprentice electrical engineer. I'm currently on my third year of apprenticeship and wish to specialise in programmable logic controlling. I'd describe myself as energetic, caring and curious. I enjoy a wide range of activities, including martial arts, hiking, electronics and especially travelling. My opinion of the political system is somewhat cynical and reserved but I do hold hope for a younger generation of people who will one day be our political representatives.
Carwyn James, 23, Crymych
I work as a ruminant nutritionist with an animal feeds company, which means I know exactly how to feed cows and deal with stubborn customers. I also help out at home on the family beef and sheep farm with my mother and brother. These are two jobs that complement each other well. Agriculture is in the blood and my family has worked our 300-acre farm for generations; though it's become more and more difficult to earn a decent living in recent times.
Politics play an important role in my work and my personal life; I grew up as a young carer for my poorly mother, so we rely heavily on services offered by the NHS. We've had to fight in the last few years for funding to look after Mam to enable myself and my brother Aled to lead independent lives of our own.
Omar Jamshed, 24, Bristol / Spain
I am a Spanish national living in Bristol. I moved to the UK in 2009 to study for a biology degree at the University of Sheffield and stayed on for a masters course before settling down in the south west. Moving from Barcelona to Yorkshire and the West Country was a pretty big culture shock at first but I fell in love with the UK pretty quickly - its amazingly vibrant arts scene, world-leading scientific research institutions and its people's unique sense of humour. The EU referendum makes me nervous because I think leaving could put all of the things I love about this country at risk - its diversity, the fact it punches far above its weight culturally and scientifically and its identity as a successful hotpot of multiculturalism.
Sophie Janssen, 22, Weymouth
I grew up on the south coast in Weymouth, Dorset and currently live in Staffordshire. I am in the final few months of my degree, studying international relations. Upon graduating I hope to work in international development or the media. Throughout my time at university I have been an active member of the Model United Nations (MUN) society; serving on the committee throughout, allowing me to discuss a wide range of global issues. In the summer of 2014 I spent ten weeks volunteering in Tanzania, alongside other young counterparts from the UK and Tanzania, focusing on SWASH projects, women and youth empowerment. Regardless of the result, the EU referendum will be one of the most important decisions made in my lifetime.
Andrew Jarvie, 23, Highlands
I'm a politics and sociology student from the Scottish Highlands. I've been all over the political spectrum, however my previous political allegiances had been for the wrong reasons. Life events have strongly shaped my views, whether it be starting my own business or becoming a wheelchair user. Having proven my views wrong to myself, I came to realise there is no room for idealism any more and frequently decisions have to be made because they are the least worst option available at the time as populist polices often cause unseen harm. It was at this point where I realised that despite opinions of others, having the facts behind you is the only way politics can work.
Christopher Jay, 19, Reading
I am from High Wycombe, Buckinghamshire and a first year BSc mathematics and economics student at the University of Reading. The main factors that influence my stance on the referendum are employment, job security, especially in financial services where I am hoping to gain employment post-graduation, UK-EU trade, investment and immigration and the welfare state. Other topics that I feel passionate about include; the abolition of student maintenance grants; the effects of alcoholism and mental health issues on friends and family and battery farming in the meat and dairy industry. My hobbies and interests outside of my studies include rugby, which I played for twelve seasons, logical problem solving and outdoor activities.
Jarrad Johnson, 20, Lincoln
I'm studying at the University of Lincoln. Having grown up in Nottinghamshire, but attended school and university in Lincolnshire, the East Midlands is very much my home. I love paying attention to current affairs and politics while I also enjoy playing sports including football and going to the gym. I believe that democracy is the route of all freedoms.  
Richard Johnson, 24, Oxford
I am a PhD student in politics at Oxford University. I research race, representation, and elections in the US and UK. I am inspired by the example of my grandparents who were active in the Labour Party since before the war. In my spare time, I enjoy cooking, visiting places of historical and cultural interest, going to the pub, and having a curry with friends.
Emily Jones, 20, Cardiff
I am a Cardiff-native, and also studying at Cardiff University. As a sufferer of rheumatoid arthritis I am committed to raising awareness of disability, particularly in young people, and eradicating stereotypes that exist within society and the media. The arthritis medications I receive free from the NHS have changed my life, allowing me to regain all aspects of my mobility and pursue my academic career without pain. Thus I believe more should be done to sustain and improve our healthcare system for future generations.
My experiences with living with a disability and my involvement with charity organisations - from caring for disabled children in Belarus, to sleeping on the streets to raise money for a local homeless charity - have shaped my political views, which now reside very much to the left of the spectrum.
Aidan Judd, 21, London
I am a history student from King's College London. I love music, film, and radio. Although I'm studying, I'm doing lots of different extracurricular stuff with podcasting, radio production, and presenting. I'm producing a specially adapted version of Dr Faustus for my university radio station, and I'm also involved with a fantastic production company, Podium.me, which focuses on young people and getting their voices heard. I would describe myself as apolitical. I try and find merit in both left and right wing viewpoints, but this is hard as people often resort to petty mudslinging and negative campaigning. I have found this to be particularly prevalent in the EU Referendum coverage, and I have yet to see a single, cogent, reasoned argument from either side.
Mirjam Kaerma, 21, Cardiff
I am an Estonian student at the University of South Wales studying music engineering. I do not believe in politics much. I think in nowadays world politicians are like someone's puppets/actors giving false promises: they tell what they have been paid to tell, they support what they have been paid to support. In many cases, it is not the in interest of people's wellbeing but all false promises given in order to gain money and power. As Churchill once said: "Democracy is the worst form of government, except for all the others." It is the worst, yet we do not have something better.
Kazim Katranbayiri, 21, London
I study history at Queen Mary University of London. I recently turned 21 and spend my time in both London and Manchester. I prefer London.  Something I love to do is to travel - nothing interests me more than experiencing new cultures and ways of life. In an ideal world I'd love to be a comedian, but I'm not that funny.  Thierry Henry is my hero and Arsenal is my team. The need to help people is something I care deeply about and it is for this reason I see myself politically as a disciple of the great Bernie Sanders. 
Chezzi Keig, 21, Fordham Heath
I am a student paramedic from North Essex. I have seen A&E waiting times first-hand, and I know how long we spend unable to respond to emergencies because our vehicles are queuing up outside hospitals. This causes major stress for both the pre-hospital staff, and the amazing A&E staff. I also tutor maths and science up to A level. I feel that the education system really needs an overhaul. We need to be engaging our young people, not teaching them how to memorise and regurgitate information they feel they'll never need. I also strongly believe that we need to be teaching our children - the future of our country - what an honour it is to have an opportunity to vote. It shouldn't be seen as boring. It should be seen as a privilege.
Nushrath Khandoker, 22, Arkley
As a religions student I've always loved learning about the lives of people both in this country and across the world. Specifically, providing a cultural analysis of those living in impoverished communities, and determining how we can best harness the youthful population within such groups. Undoubtedly I am part of a demographic of young people who are the next generation filling the roles of innovators and entrepreneurs who will drive the economy forward. For this reason I'm interested in policies that aid youth development with young minds at the fore of the journey to make Britain better.
Matthew Kilcoyne, 23, London
I grew up in Marford, a small village in North East Wales, with Irish and Scottish ancestry and English parents. I've always had a British identity. For three years I was at university in York, studying the dreaded PPE, before heading to Cardiff for work on a financial services graduate scheme and master's degree. After a year working in Cardiff I've moved across to the London office in the City, working as an underwriter. I've lived in a small village in North Wales, a small historic city in the north of England, the capital of Wales and now Britain's (and Europe's) largest and most diverse conurbation. Education, devolution and the economy are the issues that drive my interest in politics.
Bente Klein, 23, Edinburgh
I'm from a small village in the Netherlands. I have always felt that this was not the place I wanted to spend my life, which has brought me to Scotland.  I am currently finishing up my masters in environmental and climate change law at the University of Edinburgh. I love yoga, and since moving here, I often find myself craving a cream tea with good company. On a personal level, I'd like to continue living in the UK with my British partner and at this point it is not clear to me what would happen for EU citizens if Brexit happened. 
Joseph Latimer, 23, Tallinn, Estonia
I am a student of international and EU law living in Tallinn, Estonia. Although I'm definitely not a Marxist (dogmatic faith in theoretical models should be avoided), I think that it is a useful ideology for explaining the world/system/mess we live in. I'm currently writing my thesis about the international legal framework for mass surveillance and the conclusion is rather negative. My favourite writers are Anton Chekov, Jorge Luis Borges and David Graeber. Three of my all-time favourite musicians/bands are The The, The Cardiacs and Fela Kuti. Apart from its art, my favourite thing about Estonia is the weather. My favourite thing about the world is nature and its sense of humour.
Angel Layer, 19, Portsmouth
I go to university in Portsmouth and I study law with international relations, I am currently in my first year of university. I am originally from Kent, and live in a seaside area which is similar to where I am in Portsmouth. I have a passion for travelling and learning new languages but I especially enjoy learning German and speaking it to as many people as I can find. My opinions are influenced by growing up in London as well as living in Kent, this means that I have had a variety of experiences in the city and rural areas. I love meeting new people and learning about their cultures and lifestyle, I have a previous passion for politics from youth work in the past and I believe this is why I am so heavily invested in the upcoming referendum.
Frankie Leach, 19, Whitby
I live in the small North Yorkshire town of Whitby with my mum. My politics are mainly quite left wing but I am open to hearing about all ideas and love to discuss politics in general with all different kinds of people. My family is very political so this has definitely shaped my own politics now. I've been going on demonstrations since I was about four years old so I've definitely been brought up in a political household.
Katie Leggett, 24 ,London
I grew up in the Norfolk countryside. I completed an undergraduate degree in environmental economics at the University of York before going on to complete an MSc in environmental technology at Imperial College in London. I now live in London and work in corporate sustainability in the FMCG sector. The thing I'm most passionate about is finding ways to solve the big sustainability issues currently facing our planet. Politics plays a substantial and key role in this, but I think that often political agendas, and especially short political terms, can negatively impact upon the ability to develop long-term progress on sustainability. Outside of work and sustainability, I am a keen scuba diver, sing regularly in choirs and play netball.
Ellena Leslie, 19, Dundee
I am currently studying architecture at the University of Dundee and despite living, working and studying here I originally grew up in a small town in the Highlands called Nairn. I feel strongly about empowering the voices of young people and have worked with various groups and projects within the Highlands to try and engage young people into politics and the political system. Not that I am a political buff or anything, I just feel everyone deserves the right to a voice, and the right to be heard.
Jonis Liban, 18, Birmingham
I was born in the Netherlands, but both my parents are from Somalia and spent a portion of their lives in Germany. I'm currently studying at Goldsmiths College, University of London. Despite my international background I'm critical of much EU policy. I would like to see more autonomy for Britain and its nations. That being said I also can understand the reason the European Union was founded, because it addressed the challenges of the era.
Rosie Lucas, 24, London
I'm from Birmingham and living in south east London. I'm a primary school teacher and the co-founder of Young Feminists London so education and women's rights are important to me. The Brexit campaigns so far have been scaremongering or encouraging complacency and nothing has really grabbed my attention so far.
Kudzai Makopa, 23, London
I studied human geography and international development at the University of Sussex and I now work in marketing and communications for a charity that provides training and support for social entrepreneurs. I am passionate about social change and tackling inequality and I seek to judge policies against these aims. I stay relatively neutral politically and like to take in all sides of the debate.
Pouyan Maleki-Dizayi, 21, Bristol
I was born in Iran but have spent most of my life in the UK. I'm a few months away from graduating in law from the University of Bristol. Last year I completed an Erasmus year abroad in Antwerp (Belgium) specializing in European Law. It was this experience that most significantly shaped my opinions on the EU. Firstly, studying various aspect of EU law exposed me the many objectives and values of the EU and the integration process, most of which I highly admire. Secondly, I experienced the social and cultural dimension of the EU. The Erasmus programme and free movement provisions had enabled the multiple nationalities that I was surrounded by to come together and study, work and socialize. This international dialogue, co-operation and sharing highly developed me as a person.
Noorin Malik, 20, Leeds
I am a law undergraduate at the University of Leeds. My interest lies with the socio-legal dimension of the law and I keenly explore the effect of legislation on those people who do not have the means to challenge it. Outside the law, my passion is to understand life-long effects of trauma that began at childhood and continued into adulthood. The particularities are child psychology, youth crime, and suicide. I am a home student with German nationality which is why I approach the Brexit debate from a specific angle. My major concern is UK's move towards isolation from the EU's knowledge economy which is thriving due to international relations between academics.
Claire Mallett, 22, Madrid
I'm reading Spanish and politics at the University of Bath. This year, I am on placement in Madrid working as an English teacher. It's clear to me that amongst the numerous advantages of the EU there are still many policies that don't work for Britain. My belief is that whether we are part of Europe or not, decisions are going to be made that have a huge impact on us.
Lewis Martins, 21, Durham
I graduated last year from Durham University in history and philosophy, and am working there as a junior common room president at Van Mildert College until July. I'm currently panicking about future employment, hoping that dreams come true and I land somewhere in London come September.
I'm the absolute epitome of millennial culture and have essentially modelled my entire personality and lifestyle on pop culture references of the 21st Century. It's taken over my life, to the extent that everything I do is a parody of myself. I'm right on the divide of aggressively positive and worryingly cynical - and I'm happy to get stuck in to any sort of conversation no matter the topic. I'm a big fan of student political engagement with higher education, and this has translated to an increased interest in national and international politics. I've represented the UK at European Youth Parliament in Zagreb, and fought for better sexual violence awareness within my college.
Harry Mason, 19, Southend-on-Sea
I am living and studying at the University of Essex in Colchester.  I first took an interest in politics a couple of years ago after studying it as an A level course and last year threw myself into the general election campaign in order to try and help change the country for the better, I now look forward to doing the same for the EU referendum. Having come from a family background of small business owners, trade and business regulation policies have a particular affect on me and my family, something which the EU has a great deal of control over.
James Matthews, 22, Leeds
I am a law with French law student in Leicester.  I call Leeds my home and my hobbies include rugby and cycling, as well as having a strong interest in politics and global affairs. I am a firm supporter of conservatism (note the small 'c') and economic liberalism.
Uday Maudgil, 18, London
I am a Londoner, studying in York for a PPE degree. I work in the House of Lords part time as a speechwriter and researcher. I got into politics at the age of 16. This was amid a backdrop of economic uncertainly and heightened risk, and I credit that for shaping some of my current views. My most significant area of interest is in international trade, and rebalancing the UK economy to a more export driven growth model, less dependent on investment and consumption. I enjoy Model United Nations and coin collecting in my spare time.
Jess May, 21, Derby
I'm a student at University of Salford and am studying for a BSc in social policy. I am originally from Derby, but was born in Germany to military parents. I am known for my very strong right wing views.
The main issues that concern me are cutting welfare, immigration, student living costs and mental health services. I am a strong believer that work should pay and find it an insult when I hear the phrase "I don't work because I'm better off on benefits". I also believe everyone should vote. No vote, no moaning.
Elizabeth Mayfield, 18, Derby
I am studying journalism at Staffordshire University. I write social, political and media news and commentary for several websites. When it's not journalism I'm writing, it's short stories. Several of these have been published online, and I'm working towards self-publishing a book at the end of the year. Just over a year ago I started learning guitar, and later this year I'm releasing my debut EP whilst adding other instruments to my repertoire. Over summer I became interested in politics.
April Mackenzie-McQueen, 24, London
I am currently working on starting my own business, creating beauty storage solutions, however I also have a passion for acting and still have hopes of doing it professionally one day. I enjoy dividing my spare time between, going to the theatre, reviewing films and reading a good book.
Erin McAuley, 18, Irvine
I am a history, politics and professional education student teacher at Stirling University. I'm very active in the political world, a believer in grassroots politics and a young trade unionist. My passion is rooted in my personal experiences, which include homelessness, poverty, living with family members who suffer from mental illness and addiction and how education has transformed and saved my life.
I am passionate about young people; education; ending stigmas towards mental health and homelessness; challenging sexist attitudes and bullying; and about my community. I've been on a very active, unusual and emotional political journey at just 18, with being surrounded by many known politicians and leaving a party to join another just this year. I always believe that you should stand up for your values, even if that means standing alone.
Conor McGinn, 21, Belfast
I am in my final year studying history at Queen's University Belfast. For two years I have worked for my university's Widening Participation Unit which aims to remove barriers for young people pursuing higher education. I work part-time as a history tutor. I am currently training to become a mentor for an NGO that works with young people. I am passionate about education and believe students should be given more choice in their education and that more needs to be done to help pupils from the most disadvantaged backgrounds. Last summer I interned for the US Department of Education in Washington DC.
I believe that politics in Northern Ireland should be less tribal, so that people vote based on the future they want and not just because of the community they come from.
Peter McGoran, 23, Belfast
I am a full-time barista and an occasional writer. As a former English literature student, my political opinions have largely been shaped by the cuts to education and cuts to funding for the arts which have seriously affected myself and other young people in my region. More broadly, I, like almost everyone in Northern Ireland, have major concerns about the effectiveness of the current Northern Ireland government and its ability to deliver peace and prosperity to the region.
Mairi-Frances Mckay, 20, Leicester
I study history at Lincoln University. At home, I live with my mum, a writer, my dad, a social worker and my brother who is also a student. I am very close to my gran, who has been a massive inspiration to me. She had eight children whilst being an amazing nurse and politically active. All of my grandparents were interested in politics and often discussed it in the house, the pub and at football matches.
Leicester is a wonderfully diverse city. On my street we have Polish, Indian, Italian, Irish and Somalian neighbours. I am so proud of the range of nationalities we have. I am concerned about a lot of issues such as tuition fees, elderly care, and the NHS. I support Leicester City and St. Johnstone and love going to the theatre.
Ricardo Mendes, 19, London
I attend the University of Surrey and study politics. Outside of politics I'm a keen fan of music, gaming and fitness. I listen predominantly to electronic genres, from chillwave to garage to drum n bass. I like to unwind through gaming, particularly in grand strategy games such as Europa Universalis IV (oh the irony), otherwise I like to keep fit through swimming and cycling in my local area.
Luke Messaggiero, 23, Llanelli
My main hobbies are acting and singing in theatre groups in Llanelli. I'm going to be blunt: politics never interested me. I believe this had to do with no one in my age group representing us and our opinions. However, the recent events in Syria have opened my eyes to what we can do to make our voices be heard. I realised that the town I live in was just a former shell of what it used to be so many years ago, with hardly any jobs being available as well as the only hospital we have in Llanelli now being referred to as just a "minor casualty clinic" and not being used to its full capacity.
Zahra Monsur, 21, London
I am an undergraduate psychology student, on a placement year with an education charity, City Year. My degree and placement have given me an insight into the minds and attitudes of individuals, which can possibly determine one's fate to succeed or fail. I believe in acquiring a belief and a "can do" attitude in anything that we do. I am always up for a challenge, and have involved myself in charity fundraisers such as skydiving for Nepal. These challenges thrill me and most importantly push me outside my comfort zone, which is what I am always seeking to do.  
I joined the City Year UK programme to better the society I live in, to portray the good in the youth and to change the lives of children who are let down by their unfortunate circumstances. I believe that these should empower them to make a change in their life instead of letting it get the better of them. I am excited by the growing potential of today's youth but feel like there is a need for positive and inspiring role models. 
Josh Morrison, 18, County Antrim
I am a first year law and politics student at Queens University Belfast. Politics became apparent to me from a very young age, growing up in the political battleground of County Antrim, Northern Ireland. Throughout my life, I've watched my country emerge from war into peace, a phenomena that is very much an on-going process and not a singular event. My main political interests are the European Union, integrated education in Northern Ireland and judicial review. I'm a professional barista but as much as I love coffee my dream job is to practice law as a barrister. 
Poppy Morrison, 21, Bristol
I am from Bristol and am studying psychology at Oxford Brookes University. Psychology is definitely my passion; I love researching into how minds work and into how we all make decisions, but I particularly love learning about how we all connect with one another, whether it's within a family or throughout society.
Darcey Mulcahy, 19, Manchester
I currently work at a solicitors. I chose not to go to university as I wasn't 100% on what I would like to do.  I enjoy going to different festivals and gigs, travelling and horse riding.