Who are BBC Generation 2016 for the EU referendum? A-F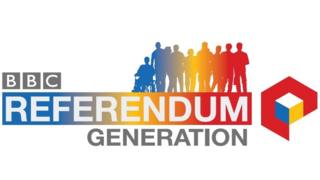 Two hundred and twenty five young people have been selected for the BBC Generation 2016 project ahead of the EU referendum on 23 June.
They represent a cross-section of 18 to 25-year-olds living across the UK and in parts of the EU, and will take part in the BBC's coverage of the election.
Here you'll find the first section of profiles, arranged alphabetically by surname.
Join the conversation with @BBCGen2016 and find out more at http://www.bbc.co.uk/generation2016.
Michael Abbinnett, 24, Middlesborough
I currently work in the financial sector but for a couple of years I was unemployed and really struggling to find work. We're a town that looks after each other when times are hard. We're also a town with high unemployment and a lack of political leadership to move our town forwards.
I believe in a strong democracy where we can hold political leaders to account because I have seen the damage that complacency can do. National politicians are under immense scrutiny. They can't even play a game of Candy Crush without the media reporting it. Local and EU politicians aren't under that same pressure. I believe in the sovereignty of our nation so that we can kick out politicians that are not good enough and make our own laws rather than being dictated to by politicians we've never heard of or elected.
Adaobi Adibe, 19, Manchester
I am studying electrical and electronic engineering at the University of Manchester. I hope one day start my own robotics company focusing on energy, education and health. I am a strong believer in intersectional feminism and identify myself as a black feminist. I am also the BME rep for the feminist society at the University of Manchester.
Muyiwa Adigun, 22, London
I am a graduate from London. I'm really pleased to be part of this project, which I believe is a chance to inspire Generation Y to become Generation Y Not?
Ammani Ahmed, 17, London
I'm a student from East London. I'm an intersectional feminist, climate hawk, centre-lefty, chocolate lover, keen swimmer and young Muslim. Although my faith and predominantly Bangladeshi background has constructed the foundations of my identity, I am constantly developing and am generally more liberal in my approach to life. I'm passionate about staying politically aware, particularly as a minority who's underrepresented, to have a say in society whilst including myself with the wider community; through my local area, school and youth board.
My opinions have been influenced through education including studying business, politics and geography - sparking my concern for the environment, economy and regional disparities - as well as reading novels of great feminist and cultural writers, such as A Thousand Splendid Suns by Khaled Hosseini. I strongly believe that education is the most powerful tool in shaping society and everyone has a right to a good education.
Ali Al Hassan, 22, Cardiff
I'm a Muslim final year dentistry student. I like to think of myself as an all-rounder, I love my sports, my studies and my faith. My current political views are anti-austerity. On the side, I run a small gaming YouTube channel. My passion is technology whether in the dental setting or elsewhere - give me any gadget and I'm all over it!
Rhys Aldous, 24, Chichester
I have two sons, and I currently live with my partner in Chichester. I currently work as an assistant manager at a vape store in Havant. I strongly believe that we should leave the EU, I feel that it is impossible to protect all countries against the impending threat from ISIS with open borders. I also feel that the EU does nothing but hamper the growth of the UK. I fail to see why we pay two bodies to govern us and the value for money is terrible considering the working man is the one that pays the price for their mistakes whilst they continue to live free, wealthy lifestyles. I refuse to support them.
Finlay Allmond, 18, Nairn
I'm a teenager from the Scottish Highlands. I was involved in BBC Generation 2014 and am now even more interested in politics than I was before the Scottish independence referendum. I strongly support the right of young people to vote and have done a lot of work with youth politics across Scotland.
I'm just about to leave sixth year and will be doing a degree in international politics after a gap year in Italy. Outside of education I love singing and drama, performing with a number of groups. I'm looking forward to the referendum as this generation's first major choice in deciding what sort of UK we want to live in.
Salman Anwar, 20, Hull
I study politics at Hull University. I'm the head of the student campaign at university to ensure we stay in Europe. I've been a card carrying Conservative for five years now and really I spend most of the time following politics as I've always found it fascinating. Think mostly the way people try to engage students and young people in politics is actually quite patronising. I think this referendum is one of the most important votes we'll have in years, and think that young people shouldn't only care because of the cliche "you can travel around Europe without a visa" but think that young people care about how it'll affect their ability to get jobs and they care about the UK's standing in the world. 
Elena Attfield, 21, Leeds
I am currently in my second year of university studying economics and politics with German. I adhere to economic liberalism and have conducted research on the benefits of free market policies in Sub-Saharan Africa, whilst interning at the Institute of Economic Affairs in Westminster. Though I identify as English, I am half Finnish and bilingual, and travelling to Finland yearly from birth has contributed to my love of Europe and the world. In my spare time, I enjoy playing the piano, photography and serving on my university's Trading and Investment Society committee.
Abi Awojobi, 23, London
As a politics and international relations graduate, I spent the past four years learning about politics and its meaning. But actually, what I've found is that politics is best understood not just as theory, but as a lived experience. That's what matters to people. My lived experience tells me that the world is increasingly global, and it's best to get on board. I grew up in London, but I've got dual nationality (Nigerian-British). I also spent a year living and studying in Berlin as part of the Erasmus programme. I work for a travel start-up in London, while also running my own (a web app that helps students create yearbooks online). I also work with social enterprise LOOP UK, which helps students formulate and articulate their opinions. From all this, I've seen that the new generation are able (and willing) to build identities on more than just vague notions of nationalism.
Harry Barnfield, 18, Cheltenham
I am a trainee accountant from Cheltenham who is very much concerned with all of the latest political and economic developments. My passions in politics have to be the desire to see a smaller state, the reduction and simplification of taxation and the conviction that the best people to govern Britain are the British people themselves. My hobbies include watching and playing a variety of sports, with a black belt in taekwondo being my proudest achievement. I also enjoy competition with successes ranging from winning an enterprise trading game to coming second in a county debating competition. I feel that, for young people, this referendum is the best opportunity to shape the country we all love and want to grow up in.
Naomi Barrow, 22, York
I'm 22, living in York. I grew up in Leeds with my parents and two brothers. After initially moving to York for uni, I'm now beginning to make it my home. I have a little job and volunteer with various charities, normally around mental health, young carers and encouraging young people to be the best they can be. I also blog, knit, crochet, take photos, and go on walks.
Andrew Baxter, 21, East Sussex
I am in my second year at the University of Nottingham, reading politics. I'm an active participant in university politics; I try to attend all the debates and speaking events that I can at university, and have thrown myself into EU campaigning. I'm also an avid reader in my spare time, mainly politics, some economics. I try to play squash as often as possible besides that. I'd like to consider myself something of a film buff, but doubtless that's wrong. I grew up in a strongly political family and that has likely influenced my opinions as I have grown older, though my parents took great care to encourage me to think independently and not just copy their opinions.
Dana Beaton, 21, Copenhagen
I'm half German, half Scottish and live in Copenhagen, Denmark. I work in social media and web content. I think nowadays young people looking for work will struggle to be able to stay in the same place for very long. I went to school in St Andrews and I have studied with the Open University. I left Scotland a few years ago, partly because I was unhappy with the political situation around the independence referendum. For the EU referendum, it is important that none of the debate is tainted by xenophobia.
Alex Bentley, 20, Bridgwater
I was born in Cyprus, larnaca, as my farther worked out there as part of the Foreign Office. My hobbies include writing poetry and I have three poems published by Poetry In Print. I enjoy history and exploring and reading about castles and other major sites. I also love to film and make short documentaries on different subjects. My last one was during the general election where I interviewed the party political candidates.
Matteo Bergamini, 23, London
I graduated from Brunel university with a degree in politics and history and I am currently studying for a Graduate Diploma in law. At aged 22 I started my own business, Shout Out UK, a media company and course provider, which aims to get more young people involved and engaged in politics. In March 2016 I won the Harrow Business Den 2016 for my work with Shout Out UK.
Tuesday Berry, 24, Glasgow
I am studying film and media at the University of Stirling and hope to work in the creative industries one day. I like to keep busy being involved in lots of activities such as Scouts, the Duke of Edinburgh's Award and Haggeye, a campaign project for blind and partially sighted young people. I enjoy getting involved in and having my say on changes which affect me and think it is important for everyone to have a voice.
Sam Betley, 19, Durham
I am in my first year of studying ancient history and archaeology at Durham University. Aside from the classical world, my passions include football - I'm a Chelsea fan - and cricket, where I follow England and Somerset. I have lived abroad with British Forces since I was two years old, and as such issues of defence and security have strongly influenced my views. My interest in politics was ignited during the European Election campaign in 2014, when I was astounded to learn of the degree to which the UK has surrendered its parliamentary sovereignty to the European Union.
James Birch, 20, Chesterfield
I am a third year languages student at Sheffield Hallam University, currently undertaking an internship at the Polytechnic University of Valencia in Spain.  I have always had a passion for learning foreign languages, which is why I chose to take a university degree in languages. My hobbies include computer gaming, reading and writing.  I really enjoy going out and meeting new people, socialising with them and learning more about different people's cultures. I always like to keep up to date with the news, about what is happening both in the world and back at home.
Euan Blockley, 18, Glasgow
I am a student with a love for all things politics and gaming. I attempt to play tennis every year around Wimbledon but quickly give up as Scotland only has two days of good weather a year. I also work in fast food and as a result the harsh realities of life have hit me squarely in the face. I'll never lose my temper at anyone in the service industry ever again. My particular interest outside of politics is game development where I have helped program and design one of my own games. I also helped market it through Facebook etc which was quite a task.
Jason Boardman, 22, St Helens
I'm an aspiring journalist, with a passion for football and travelling. I love discovering other cultures and backgrounds, learning about them and mixing with people from them. As well as football, I'm also interested in rugby, cricket and tennis - I'm a bit of a sports nut. In my spare time, I enjoy to read and write.
Anna Bonczkowska, 23, Gdansk, Poland
Imagine an enthusiastic, passion-driven psychology student with a thirst for adventures who is always up for a discovering new things. I originally come from Gdansk, Poland but currently I live, work and study in Glasgow. I would describe myself as a curious all-rounder and a globe-trotter. As an extrovert, I thrive in social situations and love meeting people from different backgrounds. For me, borders are established by human decisions and I believe in the creation of Europe's borderless Schengen Area and common currency. While UK is already outside the euro and Schengen zone, why should anything change?
As a former airline cabin crew member, I have travelled across Europe and I lived in various countries. Nevertheless, I love living in the UK because of its multiculturalism. As a citizen of the world, I value travelling, shrinking word, free trade, and globalization. I reckon that it is always better together, we have to unite, not divide, in order to make a world a better place.
Lauren Boys, 19, Cardiff
I study politics and sociology at Cardiff University, although I am originally from a small town called Thatcham in West Berkshire. I love to read and listen to music, and my favourite band is Muse. I am also an active volunteer. I volunteer for many charities including a local charity called PALS, where we help children with disabilities by running activities for them and taking them on days out. Volunteering also inspired me to have an active interest in politics, it has taught me that politics is important for everyone and the importance of getting my voice heard, especially as a young person. I hope to become more involved in politics and maybe even be a politician myself one day!
Toby Brampton, 22, Reigate
I work in an account management/sales and marketing role in the automotive industry and have worked for the same company since I finished A levels. I'm interested in politics, current affairs, music and computer games. I listen to as many different viewpoints as I can to shape my opinions and I try to learn about a broad range of issues.
Ross Bryant, 21, Winchester
I am a history undergraduate at the University of Winchester, looking to teach secondary school history. I am interested in libertarian politics and the freedom of the individual. I am also a keen footballer and Spurs fan.
Josie Buchanan, 19, Barcelona
I'm from Scotland but I'm currently an au pair in Barcelona. I'm a Scottish citizen but I have a Swedish passport, which made it difficult for me to vote last year in the general election. I'm interested in politics because it's what shapes and influences our society and I find it important that young people are clued up on what the different parties stand for. I recently just finished a 10-week placement in Senegal, West Africa, which really justified for me that I wanted to study history and politics at university. 
Jack Buckler, 23, Warwick
I am a full-time student in my final year studying history at the University of Warwick. I currently live on the university campus and at my father's home in Walsall, West Midlands. My interests include rugby league - I am currently first team captain of my university team, volunteering for various charities, and politics. I am beginning a graduate scheme with Think Ahead in July where I will be on a fast track course to qualify as a mental health social worker. As my future employer is the NHS I am very concerned about the current situation that the NHS finds itself in regarding funding and the dispute with junior doctors. The reluctance of the Conservative government to ensure it is exempt from TTIP worries me deeply.
Tim Buffet, 20, Canterbury
I am a Frenchman who has been living in the UK for a little more than two years now. I guess you could call me an anglophile, as I have found a second home here in the UK. I study for a bachelor of history and politics at the University of Kent, Canterbury. I am curious and love learning about new things, but I am most passionate about good food! I am planning on starting a food business after I finish university. I strongly believe in individual freedom and little state interference, hence my Euroscepticism. Governments ought to design a legal framework enabling individuals to thrive.
James Bundy, 19, Falkirk
I'm a first year at the University of St Andrews reading economics and international relations. Outside of university and politics, I play the bagpipes for Denny and Dunipace Pipe Band. I also have a great interest in sports, especially football.
Kat Caunter, 22, Sleaford
I'm 22 and a musical theatre nerd. I show this by writing a blog. I want to do a PGCE, which makes me extremely passionate about the politics around education. Healthcare is also important to me, as I have a condition called Erbs Palsy in my left arm and have also been diagnosed with anxiety and depression. Finally, here are some other facts about me: I ring church bells; I play piano, clarinet and sing; I do tap, modern and ballroom dancing; I horse ride; and am completely and utterly crazy!
Freya Chilton, 18, Stratford Upon Avon
I'm a student at an all girls grammar school in Stratford upon Avon, about to sit my A2s in geography, psychology and government and politics. I am then hoping to go on to get a degree in politics. One of my main key areas of interest is feminism. I am a member of my school's feminist society and have been able to take part in many campaigns, such as the successful "no more page three", and other campaigns against serious international issues such as FGM and child marriage.
Another issue that particularly interests me is voter apathy. It is clear that many young people aren't engaged in politics and therefore not voting. I believe it is important for all children to be taught about politics, suffragettes and the importance of being politically engaged and voting at school, so that they are able to form their own opinions and ideas.
Areeq Chowdhury, 23, London
I'm the chief executive of WebRoots Democracy, a pressure group which campaigns for greater voter participation and the introduction of online voting. Alongside this, I work full-time for an accountancy firm in Canary Wharf, where I am training to become a chartered accountant. I was born and brought up in Manchester and read economics and political science at the University of Birmingham where I began researching the relationship between the internet and political participation.
After graduating in 2013, I moved to London and have worked at the Foreign and Commonwealth Office, the London Assembly, and the Department for Culture, Media, and Sport. At the age of 21, I founded WebRoots Democracy which has been working with politicians, charities, thinktanks, academics, and tech companies on researching the benefits and challenges of introducing online voting in elections.
Jake Clegg, 23, York
A writer at heart; a creative by mind; a heavy metal fan by ear. I don't believe politics is all red, blue, purple or green these days, especially with young voters - we want diverse things from our politicians. I want things like a strong, eco-friendly economy, incentives for businesses, no fracking, immigration control and a much better debate from both sides of the EU referendum
Caolan Clifford, 19, Belfast
I am a highly political person who spends most of their free time campaigning on various political issues in and around Belfast city centre, most recently the closures to mental health day care centres. I am the vice president of the Belfast Met Titanic Quarter campus, a role which involves trying to keep the campus as inclusive as possible for the near 15,000 students from all walks of life who attend it, as well as representing them on a larger scale within NUS-USI. I am a fluent Gaeilge speaker having previously attended Colaiste Feirste, the only Irish medium secondary school in Northern Ireland.
Ellie Clifford, 20, London
I'm a student at King's College London. My interest in politics was first sparked from watching satirical TV shows like Have I Got News For You when I was younger, and from there I built upon it in my A levels when I started my own current affairs blog. My opinions and attitudes have definitely been shaped by my surroundings, coming from such a diverse town as Luton before moving to a university in the capital city. In my time at King's my beliefs have since been altered significantly by what I've learnt from the university's student politics. In my spare time I love all things audio, from listening to music, to producing radio plays, to hosting my own radio show.
Lukas Colledge, 19, Nuneaton
Politics has been in my family ever since I can remember. My grandad was a Conservative borough councillor for 26 years. He was and always will be my idol. After he died in 2005, I wanted to know why politics meant so much to him. At 14, I was elected to be the Deputy Member of the Youth Parliament. A year later I was elected as a Member of the Youth Parliament. Outside of politics I am a football referee. After qualifying, I began to officiate on the local men's football league and very quickly I was asked to join Birmingham City FC's Referee's Academy on a two-year scholarship. I am now working towards my promotion.
Joely Colmer, 24, Bournemouth
I live with my supportive family. I have written a book about living with Asperger's syndrome. I love my disability for the unique qualities and understanding it gives me. My biggest passion is volunteering. I adore public speaking about life with Asperger's, and designing disability awareness workshops for young people and professionals to foster understanding of disabilities. I strive for equality and understanding in society, working tirelessly to raise understanding and challenge negative perceptions of disability. I love life!
Ellie Connor, 20, Swansea
I love shopping and eating out and spending time with my friends and family. I'm currently studying modern history and politics at Cardiff University, which gives me a good understanding of how policies can affect the people. I think everyday life and coming from a hardworking background have a big impact on my opinions.
Scott Cormack, 19, Caithness
I was born in Scotland to a Scottish father and Trinidadian mother. I live in Caithness, which is quite a remote area with not that much to do. We are a bit isolated from the rest of the country. My Christian beliefs do help shape my political views. I feel strongly about education. Coming from what is classed as a "deprived school", I appreciate the value and importance of education and believe it should always be invested in.
Oli Coulson, 18, Cumbria,
I take a huge interest in politics and manage local campaigns in the area where I live. I play the guitar and take an interest in film and TV. I also organise a mental health campaign focused on improving quality for teen services available.
Matthew Cowley, 18, Southampton
I'm a politics and economics student at the University of Southampton. I am the president of the Southampton Debating Union, and the founder of Southampton Students for Britain. Most of my time is spent debating, following politics, or despairing about the football (which as a Southampton fan, is a common occurrence). Politically, I would describe myself as a classical liberal conservative. I spend a lot of my time watching football, and as a season ticket holder at St Mary's I spend every other weekend in red and white, cheering on the Saints. I also enjoy guiding various obscure clubs to Champions League glory on Football Manager, and I'm an avid reader. Additionally I'm a fair weather golfer who spends less time on the fairway than in the rough.
Anne Cremin, 20, Birmingham
I'm studying history and politics at Oxford University, and I have a particular interest in political theory - a lot of my thoughts on the referendum are influenced by the classical liberal/libertarian thought I'm especially partial to. I've been very irritated by the many patronising attempts to engage young people in the EU referendum and I haven't always felt well-represented by the arguments put forward by the campaigns. I hope I might be able to remedy this at least partially by being a keen activist myself.
Outside the politics obsession, I like to think I'm a relatively normal 20-year-old and enjoy watching bad television, eating far less healthily than I should and spending ridiculous amounts of time in the pub.
Kathryn Cribbin, 18, Cardiff
I come from Euxton in Lancashire but I am in my first year at Cardiff University studying politics. Outside of my studies I enjoy live music - most of the money I earn goes towards concert tickets and CDs. Since starting university I've started playing dodgeball - evidence that you don't have to be good at something to enjoy it as my dodging skills leave a lot to be desired.  I became interested in politics at high school when studying European history. How past events have a direct impact on both national and international affairs intrigues me and my love of history is still strong.  I believe that everyone has a responsibility to help others who are less fortunate than themselves. This summer I will be helping disabled and elderly pilgrims during their annual visit to Lourdes in France for the fourth consecutive year.
Ben Crowden, 24, Bristol
I'm a theatre-maker originally from High Wycombe, but based in Bristol. I moved to the South West to study performance and graduated from an MA in 2014. In my spare time I write songs, read books, and make videos. As a creative person I'm a bit of an idealist. In the last six months I've become incredibly disillusioned with the political Left. I've come to realise that in order to be in government and change people's lives for the better, you need to be credible.
Kayode Damali, 24, Crewe
I grew up in Catford, South London and now live in Crewe, South Cheshire. I graduated with a first class honours in psychology of sport and exercise from Manchester Metropolitan University (MMU), where I was then elected vice president of my students' union and student governor at the university. Additionally on a national scale, I was an elected director of the National Union of Students (NUS).
From my extensive experience in higher education, I now have a strategy called the Student Mastery Programme, helping students. Moreover, I am a professional speaker and presenter and I have an events management business. My opinions are shaped and influenced in favour of decisions made that support the growth and wellbeing of young people and my hobbies include resistance and circuit training and playing the piano.
Takyiwa Danso, 23, London
I'm a graduate from London. I studied environmental geography and international development, and currently work as a programme officer for Al-Khair Foundation. I have am a keen advocate for youth engagement in society which is something I learnt most about during my time volunteering in Kenya with VSO ICS where I worked on sustainable development and youth empowerment projects. I have always enjoyed volunteering and continue to do so outside of my job particularly in youth led campaigns. Last year I was a member of the action/2015 UK Youth Panel and this experience taught me about how community activism can influence global policies and create change. And more importantly, how young people like myself should seek, take and create opportunities for involvement in wider decision-making.
Caelum Davies, 22, Helsinki
I'm from Barry, South Wales, studying politics at the University of Glasgow. Currently, however, I am on Erasmus study exchange at the University of Helsinki. I, like many, am passionate about politics and have exercised this passion through being a former full-time sabbatical officer at Glasgow University Students' Representative Council. Particular political interests of mine include education policy along with voter apathy/alienation. Although critical of the EU, I am a believer that Eurovision has done more to engage many of us than the European project has. Being competitive I am a big fan of campaigning, and more so winning. However, I did come last on BBC's bowling-cross-quiz show The Edge last autumn.
Siôn Davies, 18, Llanelli
I'm from Llanelli in South Wales - a town famous for its proud industrial heritage including the coal-mining, tinplate and steelworks industries as well as, of course, being the hometown of Wales' greatest rugby team, the Scarlets! Although in fairness, my opinion may be a little biased.
I'm the president of Coleg Sir Gâr Students' Union as well as being a full-time student at the college. I like to consider myself a proud Welshman, having taught myself to speak Welsh during the summer holidays before moving up to college. I have a big interest in US politics and I look forward to seeing the development of the campaigns for the Democratic and Republican nominations for President of the United States. I'm also very interested in European politics and will be looking forward to the upcoming referendum on membership of the EU.
Maariyah Dawood, 22, London
I'm a history undergraduate from Hackney, of Indian ethnicity. Both my degree and my experiences have led me to take an interest in politics. Growing up in a deprived yet diverse borough made me better understand issues that concern ethnic minorities today, like jobs, immigration, health and housing. Foreign policy is also a major concern, as the actions of the government abroad and the narratives that emerge around it, especially in the Middle East, have a direct impact to how Muslims are perceived at home.
Aside from the serious stuff, my hobbies include Taekwondo, reading novels, browsing social media (where I first began to engage with politics), drinking tea and eating hummus (preferably both at the same time).
Adrian Daykin, 18 ,Clitheroe
I'm an engineer from Clitheroe. I was unable to vote in the general election last year due to being too young. My main hobbies are football and piano. I regularly attend football matches right round the country as my aim is to visit all 92 grounds in the Football League and Premier League. I have also been a season ticket holder at Blackburn Rovers for the past six years and play a lot of five-a-side football with friends. With piano, I am currently working towards completing my grade eight, which is taking a lot of my time up!
Ryan Denning, 20, Reading
I am studying history at university in Bristol. I am from an Irish family and have a deep affection for the culture and history of both Ireland and Britain. My biggest passions are literature and art, and in my spare time I love being out in nature reading and painting landscapes. My dream is to become a published writer and to travel the world with my work. I am also a big music fan, and enjoy everything from Beethoven to Metallica.
Connor Donithorne, 19, Bristol
I am a student at the University of Bristol. I was born (and still live) in Cornwall. It's a great place to cook for friends, travel and go on coastal walks. Its slower pace of life is exactly what I will need after exams and the EU Referendum. Politics has always been important to me - I see it as a genuine opportunity to bring about positive change. There is one important ideal that is central to the way I think about politics: the individual should be given the opportunity and the freedom to make the decisions that shape their lives. I hope that the EU Referendum will be a battle of ideas.
Stewart Doran, 19, Glasgow
I study social sciences at Glasgow Caledonian University but would like to have an influence in politics at some stage in life. Throughout the UK we see poverty and corruption on a mass scale, and not a lot seems to be done about it. This is why I think voters are becoming disengaged with politics completely. Voters young and old are turning away from decision-making that overwhelmingly influences their lives. Over the past year or so we have seen referendums and elections that have attracted many millions as I believe people are tired with establishment politics and politicians. I would love to see democracy continue to thrive in the way it has in the past few months.
Katrina Dougan, 18, Dundee
I'm a first year finance student. I'm from Dundee and I also attend university there, living at home. I work as a student ambassador for the university, and also part time in a bingo hall. Studying finance has made me interested in the trade repercussions if we were to leave the European Union.
Nyasha Duri, 19, Wallington
I am an activist on my gap year, deferring to study political science with social and public policy alongside economics and computer science. I work at a tech startup, run a digital design agency and have founded an award-winning youth political engagement platform using open data. A serial volunteer whose interests extend to almost everything - most notably international development, I am an ambassador for Europeers, Youth Employment UK, #iwill and A World At School. I feel that collaborative co-operation amongst European countries is essential for citizens to benefit from greater opportunities whilst meeting the challenges of the future. For me, radical reform of questionable governance structures that threaten accountability is without a doubt necessary sooner rather than later, in order to ensure that our democratic rights are more fully exercised. Above all, I believe the focus should be on making people informed: in a balanced manner.
Luke Dyks, 20, Manchester
I am originally from Northamptonshire.  For the past two years I have been studying physics at the University of Manchester.  I love the city of Manchester - the sights, the sounds, the experiences, but not its current politics.  The referendum gives me a chance to really help make change in Manchester. My central political belief is that people should be free to make decisions about their own life, not to have those decisions made by the state.  I despise the politics of envy and as someone who was brought up in a working class household, I feel that people from all backgrounds should be able to achieve if they work hard. 
Scott Dymond, 19, Swansea
I study politics at Cardiff University. I was born and bred an hour down the M4 in Swansea. I've always loved to see how things work, even from a young age when I would rather take my toys apart and look inside them than play with them. I became more interested in this as I got older and gradually became fascinated by how we are governed and the inner-workings of the institutions which provide us with democracy. The distribution of wealth and power has always been a huge key area for me to focus on when studying governments. However, the more I studied the more I came to despise the corruption of some governments and corporations. I'm a red-blooded socialist and will never be different.
Romina Ejaz, 18, Slough
I moved to Slough from Germany as a child. I love being able to talk to people and gaining an insight as to how they perceive the world or any other matters such as the EU referendum. I have a passion for making a positive change in the world and the experiences that I have had so far in life have definitely shaped and influenced my opinions.
John-Paul Ennis, 19, Brixton
I study biology, economics and psychology at sixth form with the aim to study philosophy, politics and economics at university. I first became interested in politics when I travelled to Nigeria with my girlfriend in 2013. Since then, I have become involved in the Advocacy Academy which is a year-long fellowship designed to help young people to become more aware of social issues and gain the skills required in order to tackle them. I have delivered a speech in parliament to MP Helen Hayes and am currently engaged in a housing campaign alongside South London Citizens in order to help tackle the housing crisis in South London. I have strong opinions on the EU as it is a pressing issue that will have a major influence on our future as young people and the country as a whole.
Lizzy Fauvel, 22, Porthcawl
I am a massive Welsh Rugby fan, and try to get to all games played at the Millennium Stadium. I also have a little bit of an obsession with crime shows, Law and Order: SVU and How to get away with Murder. On a typical Friday night I will be watching Googlebox, Alan Carr Chatty Man and the Graham Norton show - I know, I have a crazy lifestyle.
I was never interested in politics until I finished university, started work and began realizing how much the decisions made by people I had never met really affect me and my family. I don't know a lot about the system, but I know that with political education young people can stand together and make a change. I deliver workshops to young people in a fun and interactive way to show them the power we could have if we did all go out and just register, not even vote! My family are not political nor are any of my friends so the only people who I talk to about it are my social media followers.
Tom Fenton, 21, Paris
I'm a student at Durham University studying history but am on a year abroad studying at Sciences-Po in Paris. Before I came to Paris, I was editor of the student newspaper in Durham (Palatinate). My basic thoughts on the EU referendum are that I am essentially torn between the two sides but leaning towards the in side. Every time I read a well-written and thought-out piece from one side, I get swayed quite easily - until I read another such piece from the other.
Joanne Ferguson, 18, Glasgow
I'm a first year English literature student at Glasgow University. I have developed my political philosophy by being involved in Glasgow University Union Debating and arguing with other debaters. I have come to the conclusion that above all else I value choice. However, what makes me not a libertarian is that I believe the state has a role to play in helping people make the most of the freedoms they have. I am ecstatic about being able to vote in this election, because voting to stay part of a country and then being told you're not old enough to vote for that country's government is infuriating.
Anthony Flynn, 18, Motherwell
I am a student from Motherwell who has a range of interests including health, politics and education. I believe our generation has the power to make real change in our society and that millennials could revolutionise our world for the better.
Tomiwa Folorunso, 21, Edinburgh
I am a history student at the University of Edinburgh. I was born in Edinburgh and I have lived here my entire life but my parents are Nigerian so I would consider myself half-Nigerian and half-Scottish.
My interests are theatre, reading, politics, cooking, I'm pretty much a regular student. I'm also becoming more interested in women's rights and feminism. My number one ambition is to be successful. The older I get, the more I realise that people will treat me differently because of the colour of my skin, and because of that I have to work five times harder. I would like to work in TV broadcasting, particularly presenting.
James Forrester, 20, Madrid
I am a student from Glasgow doing a maths degree in London. I am currently studying for a year in Madrid, since one of my passions is languages and I have for some time wanted to become fluent in a second language. After my degree I hope to continue learning languages - in particular French and German, but possibly also Italian and Portuguese - as well as perhaps take up studies in economics, which is one of my interests. Other interests of mine include politics as well as music: I currently sing in a choir and enjoy playing the piano.
Mark Francos, 19, Newcastle
I'm from Newcastle-Upon-Tyne, studying information technology management for business at Northumbria University. I'm a highly varied person who loves to enjoy life and be a teenager but also looks at the bigger picture and what is happening within our country. My biggest influences come from my heritage of coming from a indigenous British family with added Eastern European roots. This really shapes me when it comes to many major issues such as the EU, welfare and immigration. My friends would say I only say what I believe, with no sugar coating or diplomacy.
Ciarán French, 18, Newtonards
I'm a trans masculine person with the pronouns of he/his living in Northern Ireland. Right now, I'm in my first year of a level three B-Tech course in TV and film production which I hope to be my starting point for a career path in writing and art. I have a strong interest in helping and working with the LGBT+ community by making speeches, writing, drawing, and making documentaries. I hope to create better voices for the typically unheard, ignored parts of the community because I am affiliated with these people in my everyday life, knowing all too well how much it can hold us back from being listened to and accepted.
Nathan Friend, 18, Monmouth
Born in England, I was brought up in Monmouth, Wales. I consider myself to be British through and through. Then I am a Welshman, Cymru am byth. Then I'm a citizen of the commonwealth. Lastly, I'm European. I love Europe; I just don't think we need to be ruled by faceless, statist, unelected bureaucrats in Brussels. I trained as an actor for ten years until I decided to pursue law. I play rugby to unwind when I'm not at sixth form or working at a local Bangladeshi restaurant. This is not an eccentric statement on sports, drama and curry; I work and play with people from all walks of life. I've learnt that irrespective of whom someone is, all they want is to be left alone. All they want is the freedom "to". I am a libertarian; devoted to limited government, free trade and individual liberty. Don't tread on me.