Young people don't care about politics... or do they?
With the EU referendum just months away, campaigners from both sides of the debate are trying to energise and engage with 18 to 24-year-olds so that they vote in June. Their turnout in political elections is usually lower than any other age group.
The Today programme's correspondent Sima Kotecha visited Hartlepool on the north-east of England coast where she found that not everyone is gripped by the referendum debate.
"I want to live in Hartlepool and I want to work in Hartlepool, so I don't care about the EU."
That was the response I got from a 19-year-old builder when I asked him whether he would vote in the EU referendum in June.
It has just gone 7.30 in the morning and a flock of seagulls fly above a group of men in fluorescent jackets and hard hats. They are drilling away behind a row of shops on the High Street.
They don't look impressed when I interrupt to ask them about the referendum, but are quick to throw out their opinions.
"I don't know what the referendum is," one says. "It's about staying in Europe, isn't it?"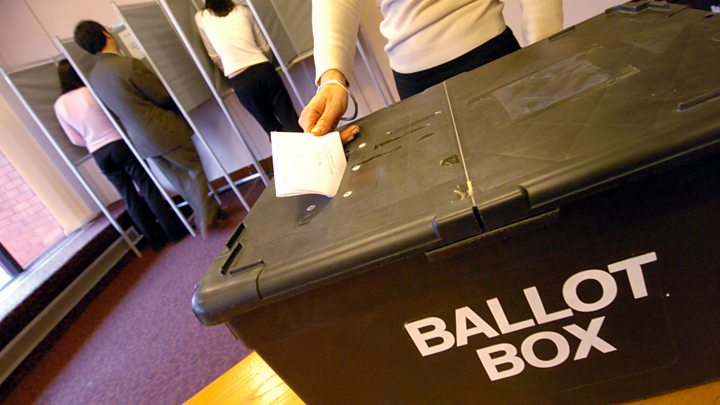 There is concern about whether the 5 million or so people aged between 18 and 24 will actually vote in the summer.
Research suggests a significant proportion are not interested in politics and do not turn out to vote. In the 2015 general election it is estimated that just 43% cast their ballot, according to the market research company Ipsos Mori - that's a lower turnout than any other age group.
For 24-year-old Matty Fitzpatrick there's no point in taking part in the referendum. At the Cooks Corner Cafe across from the church, he orders a full English breakfast. He insists it is the healthy version, with a flapjack on the side for pudding.
"I won't even vote," he says. "I don't know what benefit we'll get from staying or what we'd get from going out - I don't even know. I'm not that strong-minded on the subject to get much involved in it, do you know what I mean?"
Britain joined the European Economic Community - what became the European Union - in 1973. For those in this demographic, there has never been a world where the UK does not sit alongside several other member states.
They have lived under EU laws, gone to school and college with people who have come from other EU states, and they themselves may have studied or lived in other parts of the EU. The existing arrangements between these countries and the UK will change if the UK decides to leave.
Twenty-four-year-old baker Katie Atkinson says she wants "a divorce" from the EU.
"It's a lot of scaremongering - they say that we're going to have no trade or anything... well if we pull out, there's chances we can bring that trade home and we can put people who are unemployed into business.
"We won't because it's a dictatorship, the European Union. If we stand on our own then there's a chance we could be backed as an independent country."
A recent poll by ORB suggests that 53% of 18 to 24-year-olds are certain to vote on 23 June, compared with 85% of those over the age of 65. A similar YouGov poll put the figures at 50% and 69% respectively.
Harry Gurrans is 22 and studies at the local arts college. For him, there's only one way to go.
"I want to stay in Europe and I think it's better because it's better for the economy and it's safer for the future, and also we can work over there without visas and just a passport."
A national campaign launched by the Electoral Commission is calling on young people to encourage their friends to register to vote. It is based around the hashtag #RegAFriend and involves people sharing photos of their "voter cross" on social media.
It is hoped this will enable people to get through to those who are active on platforms such as Facebook and Twitter.
But for some there is simply no interest in registering to vote - and the EU referendum is something they feel has nothing to do with their lives.
Chloe Macalister is 18 and studying childcare.
"I don't know what the EU is - sorry. But maybe I'll learn about it. I'm not really bothered."