Ravaged social care sector urgently needs more money, say MPs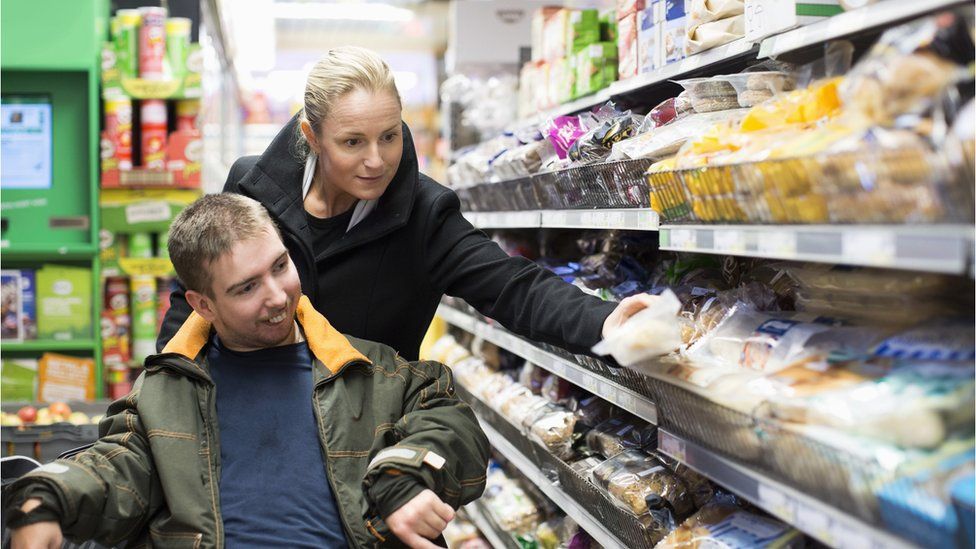 Ministers urgently need to provide more money for adult social care in England which has been "ravaged" by the Covid pandemic, a committee of MPs has said.
The government has increased National Insurance contributions to tackle NHS backlogs and fund social care.
However, the committee highlighted concerns the cash for social care "wouldn't touch the sides".
Tory leadership candidate Liz Truss has made scrapping the National Insurance tax rise a key part of her campaign.
The foreign secretary has argued that there is already "money available" in the budget to cover extra funding.
On dealing with care backlogs, she has promised to appoint a "strong" health secretary to tackle the problems.
Her rival, the former Chancellor Rishi Sunak, has defended his decision to introduce the £12bn a year tax increase.
Since April, workers and employers have been paying an extra 1.25p in the pound for National Insurance.
Under current plans, National Insurance will return to its old rate from April 2023 at which point the extra money will be collected as a new Health and Social Care Levy.
Speaking in a TV debate last week, Mr Sunak said he had received "flak" for implementing the rise, but insisted it was "right thing to do" to protect public health.
The cross-party group of MPs said the industry has been put under pressure, not only by coronavirus, but also rising demand, difficulties with staff recruitment, growing inflation and increases in the National Minimum Wage.
It also expressed concern that the majority of funding raised from the levy will go to the NHS and that the money earmarked for social care will be for introducing reforms rather than helping ease cost pressures.
During its inquiry, the committee had been told the new money "won't touch the sides".
Committee chair Clive Betts told BBC News an extra £7bn a year was needed to address funding shortfalls.
"The issue is going to grow more profound and if we don't address it then the pressures on the NHS and the pressures on families who are trying to support their loved ones without the proper resources are just going to grow and grow," he said.
"As a civilised society we have to address it we have to make sure that finance is available."
A government spokesman said ministers had taken "decisive action" investing an extra £5.4bn in adult social care over the next three years and giving local authorities an additional £3.7bn which could be spent on social care.
"We are also delivering on our ambitious 10-year vision for adult social care, which provides detail on the measures to implement over the next three years to reform the sector and deliver for people."