Keir Starmer: Labour must move away from being a party of protest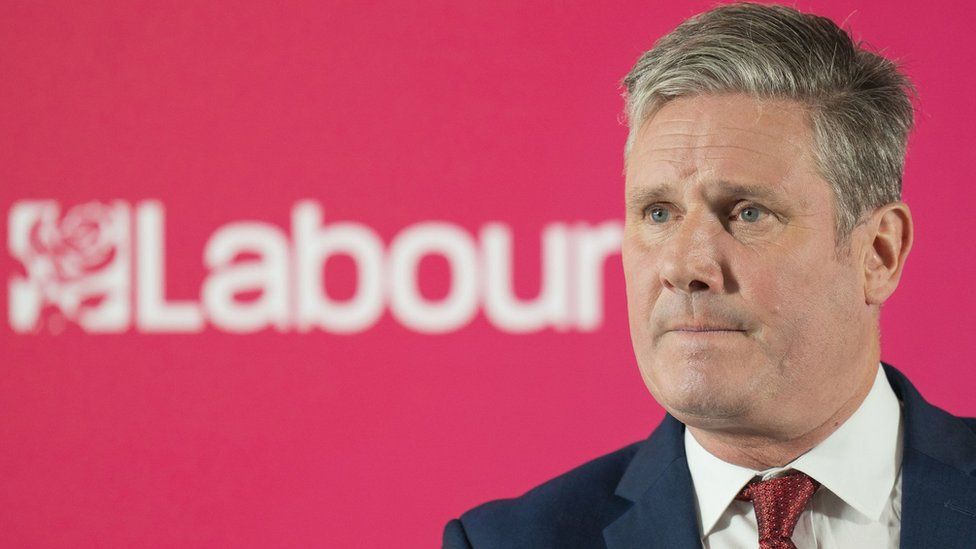 Sir Keir Starmer has said Labour must move away from being a "party of protest" in order to win elections and "hand power to working people".
The Labour leader insisted he supports the right to strike, but that his focus is on getting into government.
He added that he "makes no apologies" for seeking to turn Labour into an election-winning party.
It comes after he was criticised over sacking a shadow minister who joined striking rail workers on a picket line.
Writing in the Sunday Mirror, Sir Keir said he completely understands "why people are going on strike to secure better pay and better conditions" and added that he supported their "right to do so".
The Labour leader emphasised that he represented striking miners for free when he still worked as a lawyer, adding it was not just for "sentiment and a photo op" and that he backed his my words "with action".
Sir Keir wrote: "I am now leading a Labour party that wants to change lives and give Britain the fresh start it needs.
"That means turning from a party of protest into a party that can win power - then hand that power to working people. I make no apologies for that."
His intervention comes as part of an ongoing debate between Labour's left and right wings about how to respond to the cost of living crisis, amid growing threats of further industrial action from public sector workers.
Ongoing rail strikes from transport unions have disrupted travel in recent weeks, with union leaders calling for pay rises more in tune with soaring inflation levels.
It comes as the rate at which prices rise has hit a 40-year high of 9.4% and is expected to grow further over the course of the year.
Government pay offers to teachers, nurses, police officers and other key public sector industries have been rejected or condemned by unions as failing to address the crisis, with many in the process of or suggesting plans to consult their members on whether to strike later in the year.
Labour receives significant funding from trades unions - with Unite and their over a million members being the largest single donor - and unions also play a key role in internal party leadership elections.
Unions and senior figures on Labour's left have reacted angrily to the sacking of shadow transport minister Sam Tarry from shadow cabinet, with one senior Union leader describing the party as "becoming more and more irrelevant to ordinary working people".
Mr Tarry himself has said he was expressing "solidarity" with workers when he attended the protest at London's Euston station on Wednesday, despite Sir Keir telling frontbench MPs to stay away.
But Sir Keir has said Mr Tarry was sacked for doing interviews "without permission" and "making up policy on the hoof", after he spoke to broadcasters from an RMT union picket line on Wednesday during last week's rail strike.
The BBC understands Sir Keir objected to an interview Mr Tarry gave to Sky News in which he said workers should get pay rises in line with inflation, as the party's policy is that there should be "fair" rises through negotiation.
Veteran Labour left-winger Diane Abbott has previously told the BBC that Mr Tarry was being unfairly treated, adding: "Everybody knows Sam Tarry wasn't sacked for interviews, he was sacked for going on a picket line."