Cost-of-living help offered with discount supermarket deals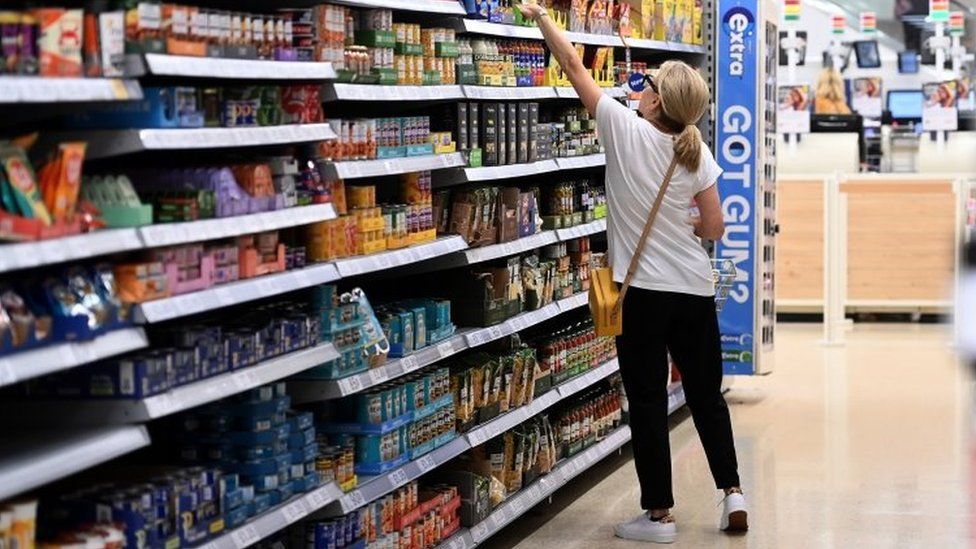 Major supermarkets and retailers have announced discount deals as part of a government campaign to help with rising living costs.
Cut-price meals and free entertainment are among the deals offered by businesses including Asda, Morrisons, Amazon and Vodafone.
PM Boris Johnson said the deals would cuts costs in "tough" economic times.
But Labour said they did not amount to "real help" and called on the UK government to do more.
The fallout from the Covid-19 pandemic and the war in Ukraine has left the global economy reeling and sent living costs soaring.
Prices are continuing to rise at their fastest rate for more than 40 years, driven by higher petrol and food costs.
UK inflation, the rate at which prices rise, jumped to 9.4% in the 12 months to June from 9.1% in May, the Office for National Statistics (ONS) said this week.
Last month the government hired the former chief executive of Just Eat, David Buttress, to come up with ideas to ease the burden on household budgets.
The cost-of-living business tsar has asked the private sector to step in to help, and secured deals with retailers as part of the government's Help for Households campaign.
The government says "some deals are a continuation of successful support schemes which businesses are already running".
"Without question, it's a tough time for people, and this campaign is about doing what we can to help those people in really difficult circumstances," Mr Buttress told the BBC.
The first round of deals will be available over the summer holidays and include some supermarkets offering free - or discounted - meals for children in their cafes.
Sainsbury's has a campaign to feed a family of four for less than £5, while Asda is extending its "Kids eat for £1" scheme.
London theatres giving children a free ticket to a West End show in August
A mobile social tariff of £10 a month, providing by Vodafone
Amazon's new "help for households" page, which will provide free access to some of its streaming
Mr Buttress said it was a "good start" but there were "more deals to announce" - such as when children return to school and at Christmas.
Labour shadow minister and leader of Telford and Wrekin Council, Shaun Davies, dismissed the campaign as "yet another headline-grabbing story".
"But actually what isn't happening is real help for households up and down the country," Mr Davies told the BBC.
"The idea that a free West End theatre ticket for a child, with a full-paying adult, is going to help people in the Midlands and the north and large swathes of the south is just not going to cut it I'm afraid."
The government is not compensating businesses that provide discounts. This led to some criticism when the campaign was first announced.
Kate Nicholls, the chief executive of UK Hospitality, said bars, hotels and restaurants were also facing "colossal input costs" that made price reductions difficult.