General Election: When is the next one and could it be called sooner?
By Tom Edgington
BBC News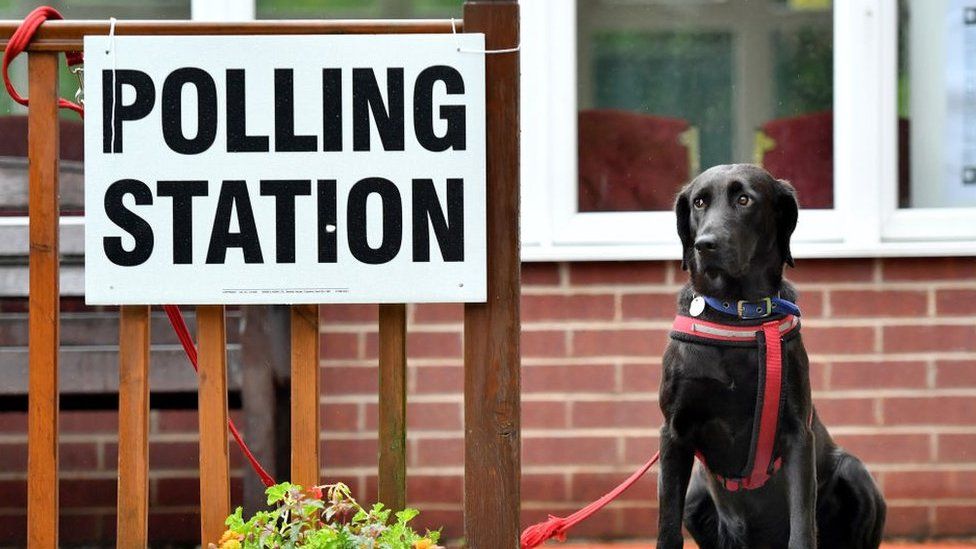 Boris Johnson has stood down as Conservative leader, but will continue to serve as PM until the party chooses his successor.
Will this mean a general election will need to be held?
When is the next general election due?
UK general elections - where all 650 MPs are elected to the House of Commons - have to be held no more than five years apart.
This represents five years from the day the current Parliament first met (17 December 2019), plus the time required for an election campaign.
Who can call an early election?
The decision to hold an early election usually rests with the prime minister.
However, until very recently, this wasn't the case.
In 2011, a law was passed that removed the PM's power to hold an early election and instead hand control to the House of Commons.
Under those rules an early election could only be held under certain circumstances - such as if two-thirds of MPs agreed to one.
Would a new PM need to hold an early election?
Now that Mr Johnson has resigned, the Conservative Party will need to choose a new leader. The winner of that contest will become the next PM.
The new PM would not be obliged to call an early election - but could do so if they wished.
When Gordon Brown took over from Labour prime minister Tony Blair in 2007, for example, he did not hold an early election.
How is an early election called?
If a PM wants an early election they need to make a "request" to the Queen to dissolve Parliament - the official term for closing Parliament in order to hold an election.
Once an election is called, polling day would be expected to take place 25 days later.
At this point, MPs lose their status and campaign for re-election (assuming they choose to stand again).
Could the Queen refuse to allow an early general election?
As the PM is required to "request" permission from the Queen, in theory she could refuse it.
The circumstances under which the Queen might do this are a bit unclear. A government document called "dissolution principles" sets out the requirements under which the PM can ask the Queen for an early election, including:
The PM maintains support as the leader of the government
The Queen should not be drawn into party politics
So while principles exist that would allow the Queen to refuse an early election request, they've never been tested in the cold light of day, according to Catherine Haddon from the Institute for Government think tank.
Meg Russell, director of the Constitution Unit, agrees: "There is a tacit acceptance that the Palace has some role.
"So the question becomes 'under what circumstances would the Queen block it?', but it would be politically problematic."