Labour loses vote on giving MPs power to appoint new ethics chief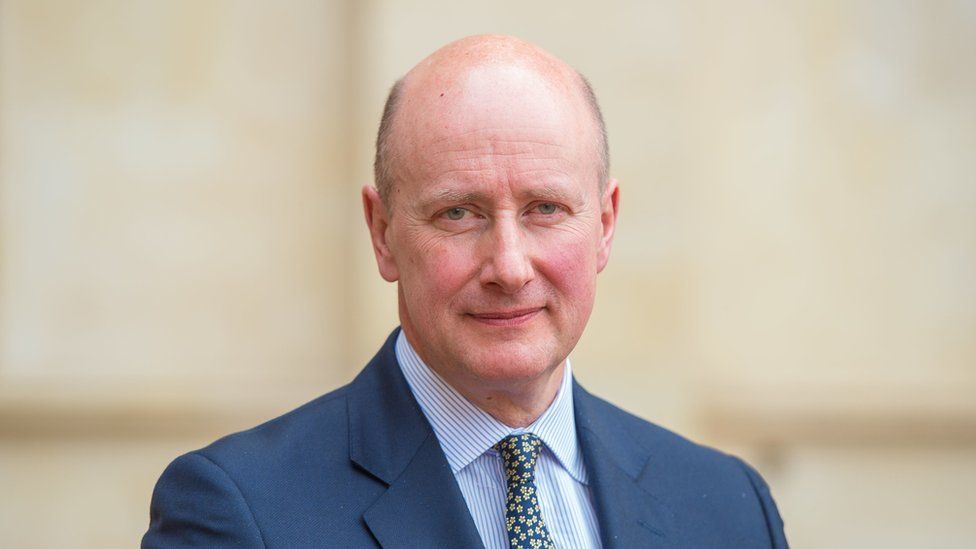 Labour has lost a vote on its proposal that MPs should have the power to hold ministers to account if Boris Johnson's former ethics chief is not replaced.
Lord Geidt resigned last week after he said he was put in an "impossible and odious" position by the PM.
Mr Johnson has yet to commit to appointing a successor.
Labour's proposals would have enabled a Commons committee to appoint an independent ethics adviser if the role is unfulfilled for two months.
The motion - which was defeated by 252 votes to 161 - was proposed by Labour deputy leader Angela Rayner, who said the role needed to be "urgently reformed".
Lord Geidt's task was to advise the PM on the ministerial code - a set of rules governing standards of behaviour.
In his resignation letter, he said he had been asked for advice on an issue he believed would amount to a deliberate breach of the code, adding: "This request has placed me in an impossible and odious position."
The former ethics chief also said he had come close to quitting over the Covid-law breaking in Downing Street.
Downing Street accepted that Lord Geidt had fulfilled a "vitally important" role, but said the prime minister was reviewing the position and could abolish it.
Labour's proposal, debated over several hours by MPs, would have given powers to the Commons Public Administration and Constitutional Affairs Select Committee to appoint an independent adviser on possible breaches of the code and to initiate its own investigations.
They would have advised the committee on any potential violations and on the effectiveness of the ministerial code.
Ms Rayner said Conservative MPs should back the proposals to "clean up politics".
"It's time to show the prime minister he's not above the rules and for this House to draw a line in the sand," she told the Commons.
Responding for the government, Paymaster General Michael Ellis said: "The government remains absolutely steadfast its commitment to upholding standards in public life."
But he ruled out supporting Labour's motion, arguing it "attempts by proxy to change the British constitution by the back door", adding that the government recognised the importance of the ministerial code and wished to "protect" it.
The changes suggested would lead to "dysfunction" and "gridlock" in government, Mr Ellis argued.
Lord Geidt was the second ethics adviser to quit under Mr Johnson, after Sir Alex Allan left in 2020.