Ministers asleep at the wheel over dentist shortages, say Lib Dems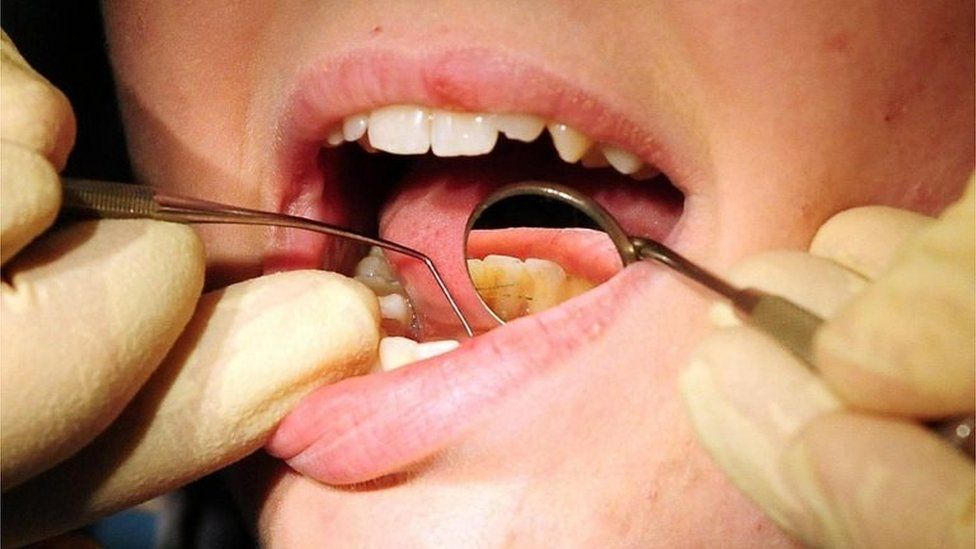 England is facing a "dentist shortage crisis" as 14% of NHS dentists approach retirement, the Lib Dems have warned.
The party says the situation will be acute in some rural areas such as parts of Lincolnshire and Cumbria.
Their health spokesperson Daisy Cooper accused ministers of being "asleep at the wheel" and said it was "no wonder" people were turning to "DIY dentistry".
The government said it was giving the NHS £50m of extra funding for up to 350,000 more dental appointments.
Earlier this month, Healthwatch England, the NHS body representing patients, warned that people in England were struggling to get dental treatment as dentists were closing to new NHS patients.
It said some were living in pain or unable to eat properly, because they could not find treatment - and that the poorest were suffering most as they were least able to afford to pay for private dentistry.
The watchdog said a long-standing shortage of NHS provision had been exacerbated by more dentists closing their lists to NHS patients during the pandemic, as well as some staff retiring.
According to figures from the House of Commons Library, 3,416 (14%) of the 23,733 dentists carrying out NHS work in England in 2020-21 were over the age of 55.
Between 2019-20 and 2020-21, the number of NHS dentists fell by almost 4%.
The Liberal Democrats said the numbers could fall further as dentists looked to retirement and warned of a "dentist shortage time bomb".
It said those areas "at the greatest risk of an exodus" included rural areas such as north-east Lincolnshire, where 29% of dentists were coming up to retirement age or Morecambe Bay in Cumbria (23%).
Ms Cooper described the shortage as a "scandal", adding: "It is sadly no wonder people are desperately turning to DIY dentistry."
She said the government needed to recruit more NHS dentists.
A recent poll by Healthwatch England of 2,000 adults found that of those who had visited an NHS dentist in the past two years, 41% had found it difficult to book an appointment.
And 20% said they could not access the treatments they needed, with 17% feeling under pressure to pay privately.
A spokesperson for the Department of Health said the government had provided an extra £50m "to fund up to 350,000 extra dental appointments and we are expanding the dentistry workforce so people can get the oral care they need".
They added: "As we now learn to live with Covid, we have been working with the sector to safely increase activity and practices are now expected to deliver at least 95% of the activity they were delivering before the pandemic.
"We are also working closely with the NHS to reform the dental system and we are currently negotiating improvements to the contract with the British Dental Association."