Tory MP Michael Fabricant condemned over 'grotesque' tweet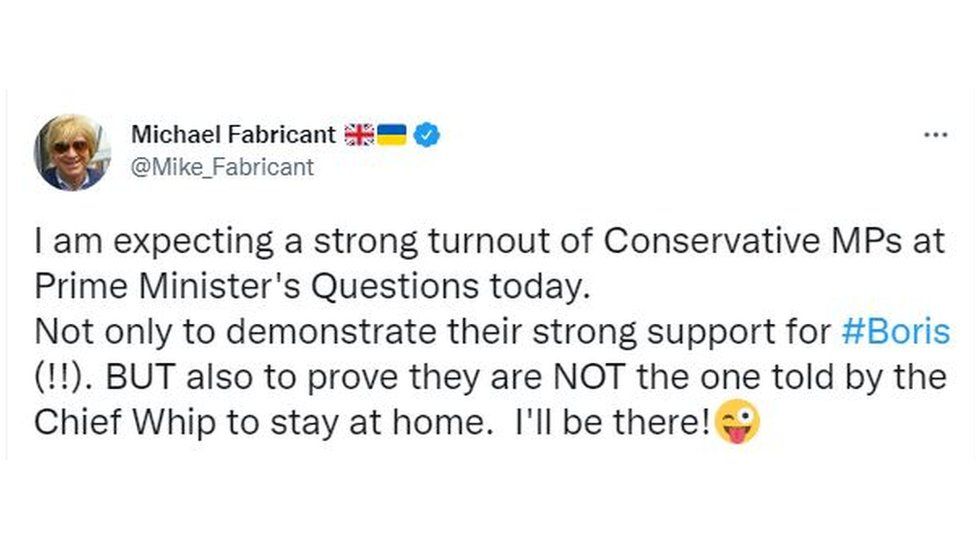 Conservative MP Michael Fabricant has been criticised for a tweet relating to the arrest of another MP accused of rape and sexual assault.
On Wednesday, Mr Fabricant tweeted there would be a "strong turnout" of MPs to "prove they are not the one told by the chief whip to stay at home".
Labour's deputy leader Angela Rayner called the tweet "grotesque".
Welsh Secretary Simon Hart also condemned it as "idiotic" and "insensitive", telling BBC Two's Politics Live: "It attempts to make light of a really serious situation, I despair when I read stuff like that."
And the chair of Parliament's Committee on Standards, Labour MP Chris Bryant, said the post showed "absolutely shameful disregard for the alleged victims", appealing to Mr Fabricant to take it down.
The Lichfield MP initially appeared to defend his position with a follow up tweet, saying: "No-one is making light of rape or assault. Far from it.
"But those who want to read something into a comment will contrive to do so whatever. They are professional offence takers."
However, just over two hours later, Mr Fabricant's original tweet had been deleted.
A source in the Tory whips office also called the post inappropriate and said the whips had spoken to Mr Fabricant about it.