Partygate: Met Police issue 30 more Downing Street lockdown fines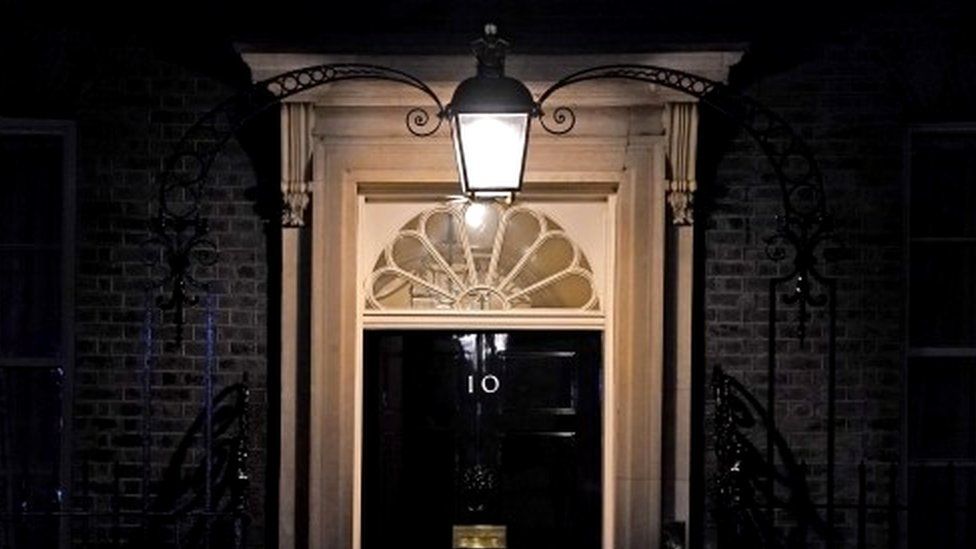 Police have issued at least 30 more fines for breaches of lockdown regulations at gatherings in Whitehall and Downing Street.
This comes on top of the 20 fines sent out last month.
The Met Police are not providing details of who will be sent a fine or about the events they relate to.
But Downing Street has said it will confirm if Prime Minister Boris Johnson and top civil servant Simon Case are among the recipients.
The fines relate to specific breaches, rather than individuals, meaning one person could receive more than one fine.
In a statement, the police said they were "making every effort to progress this investigation at speed", with the possibility of more fines to come.
Matt Fowler, co-founder of the Covid-19 Bereaved Families for Justice campaign group, said: "It's plain as day that there was a culture of boozing and rule breaching at the highest level of government, whilst the British public was making unimaginable sacrifices to protect their loved ones and communities."
The police are investigating 12 events that may have breached Covid lockdown rules in government buildings, including at least three attended by Mr Johnson.
As part of their inquiry, they have sent out over 100 questionnaires to ask about people's participation in the events. They issued the first set of 20 fines on 29 March.
Labour leader Sir Keir Starmer said the latest fines "call into even further question the honesty and integrity of the prime minister".
Speaking on a visit to Glasgow, he said the latest update makes it "obvious there was widespread criminality" adding: "It blows the prime minister's defence out of the window" that "all rules were complied within Downing Street."
Liberal Democrat leader Sir Ed Davey said the fines "expose the shocking scale of the criminality in Boris Johnson's No 10".
"The police have now completely shredded Johnson's claims that no laws were broken. He cannot be trusted and cannot continue as prime minister."
Reports of gatherings in Downing Street and Whitehall during the pandemic led to several Conservative MPs calling for the prime minister to resign.
When stories about rule-breaking in Whitehall first emerged, Mr Johnson said that "guidelines were followed at all times".
He later apologised for attending a drinks party in the Downing Street garden, but said he believed he had been attending a work event.
The prime minister ordered an inquiry - led by senior civil servant Sue Gray - into the allegations of rule-breaking.
The police began their own investigation after receiving information from Ms Gray's team. Ms Gray will release her full report when the Met have concluded their inquiries.
Among those already issued fines are the government's former head of ethics Helen MacNamara, who received a fixed-penalty notice for attending a leaving party in the Cabinet Office in June 2020.
Ms MacNamara - who is now the Premier League's director of policy - said she apologised for "the error of judgement I have shown".
Sources have told the BBC that some fines had been given to people who attended a leaving party in Downing Street on 16 April 2021 - the eve of Prince Philip's funeral.
Those who receive fines can either pay within 28 days or contest the police decision.
If they contest the fine, police will review the case and then either withdraw the penalty or take the matter to court.