MPs vote to keep at-home abortion service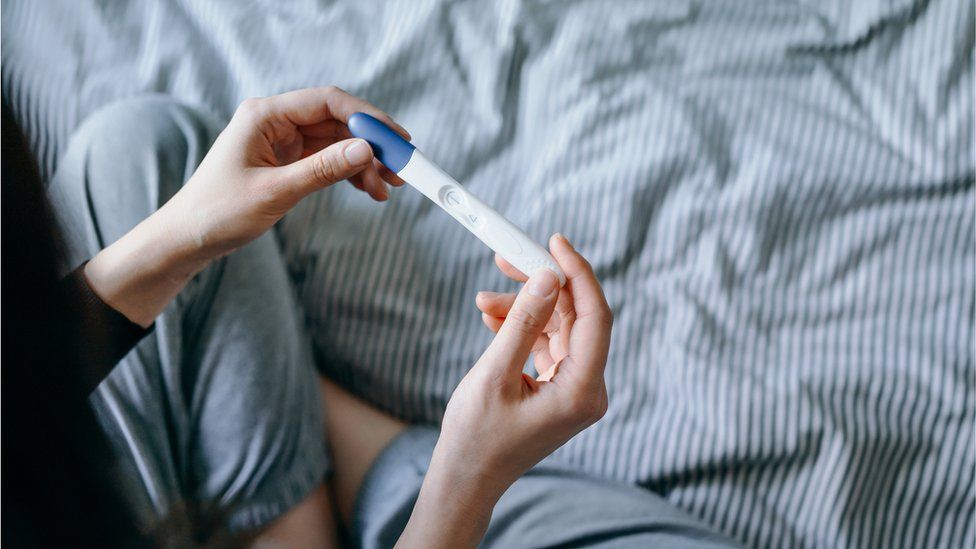 MPs have voted to allow women in England to continue accessing abortion pills at home.
The service was initially brought in during the coronavirus pandemic, to avoid face-to-face appointments.
The government was set to axe the service and return to pre-lockdown arrangements where women would take the first pill under medical supervision.
However, MPs raised concern this could increase late abortions and voted to keep the change by 215 votes to 188.
The amendment retaining the at-home service was added to the government's Health and Care Bill by the House of Lords.
Before the pandemic, women seeking an abortion of a pregnancy under 10 weeks needed a face-to-face consultation in a clinic.
Medical abortions involved taking two pills - the first at the clinic, the second at home within 48 hours.
However after the lockdown was introduced, the rules were changes to allow the consultation to take place at home, after which the woman could take the pill, also at home.
Clinics say around 150,000 abortions have been provided via telemedicine in England since the pandemic began.
Claire Murphy, chief executive of the British Pregnancy Advisory Service, supported retaining the service, arguing it had made it easier for vulnerable women - for example those with coercive partners - to access abortions.
"These women either turn to illegal methods or they present to us very late," Ms Murphy said.
Debating the amendment in the Commons, Labour's shadow health minister Rosena Allin-Khan said maintaining at-home early abortion provision "enabled thousands of women to access urgent care more quickly, more safely and more effectively".
"Scrapping telemedical abortion services would drastically reduce access to such an incredibly vital service for women and will simply serve to increase later term abortions."
Labour MP Jess Phillips said women could be trusted to make their own decisions on healthcare.
Recalling her own abortion, the Birmingham Yardley MP said: "The worst process of having an abortion is the waiting. I had made the decision of what I was going to do with my body. I had made it the second I saw that I was pregnant on a pregnancy test, because I am an adult woman, completely capable of handling my own body and knowing my own mind.
"That is how we should treat every woman in this country."
Speaking against the amendment, Conservative Fiona Bruce said allowing at-home abortions had led to "a number of deeply concerning, indeed unacceptable, health and safety risks to women and girls in this country".
She said several women had needed hospital treatment after taking an at-home abortion pill because they had been over the safe limit of nine weeks and six days.
Also opposing the amendment, Conservative Caroline Johnson asked MPs: "Do we want to make things more convenient for the majority of women or do we want to protect those women who are most vulnerable, the most marginalised and most at risk?"