PM misspoke over Roman Abramovich sanction claim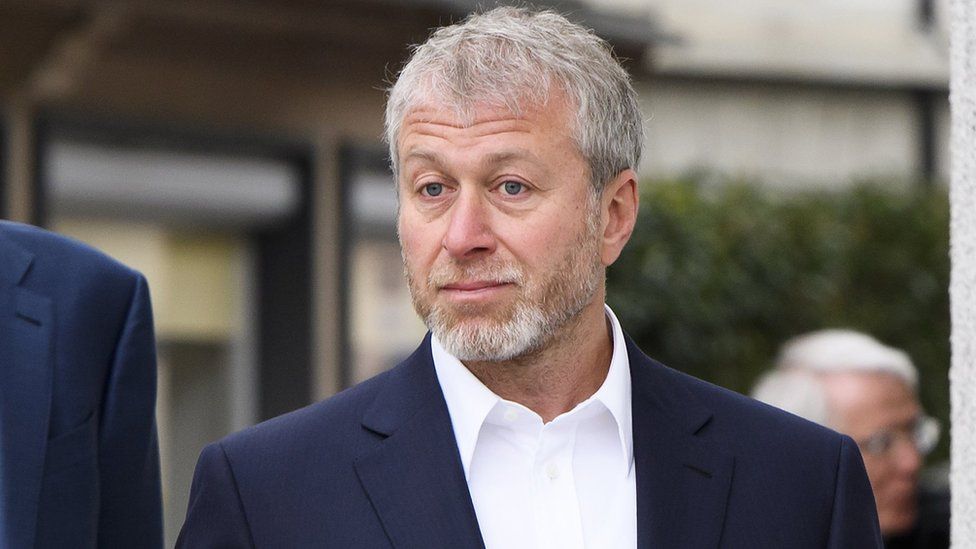 Boris Johnson "misspoke" when he claimed Chelsea Football Club's Russian owner Roman Abramovich faced sanctions, his spokesman has said.
But Labour's Chris Bryant later raised a point of order to ask about the accuracy of his remarks.
The prime minister's official spokesman said the PM would correct the record.
Mr Abramovich has had issues with his UK visa before - but has not been sanctioned.
Speaking after the statement as the prime minister left the chamber, Mr Bryant said: "The prime minister said that Roman Abramovich has been sanctioned. As I understand it that has not happened.
"I am sure the prime minister was completely inadvertent in giving a false indication.
"But it would be helpful if the prime minister could correct the record... these are important moments of fact."
Commons speaker Sir Lindsay Hoyle said that he was sure a correction would be made if necessary.
Mr Abramovich, who made his fortune in oil and gas in the 1990s, became owner of the companies that control Chelsea in 2003 and is reportedly close to Russian President Vladimir Putin.
In October 2021, the businessman's spokesperson confirmed he travelled to London as an Israeli citizen - therefore entering the United Kingdom without the need for a visa.
Mr Abramovich had held a Tier 1 investor visa, a type of document designed to encourage very rich people from outside the EU to invest in the UK.
To apply the individual must be prepared to invest at least £2m in the country within the first three months of arriving.
The 55-year-old is one of Russia's richest people
He reportedly sold dolls before making his fortune in oil in the 1990s after the collapse of the former Soviet Union
Mr Abramovich was a one-time business partner of the late tycoon Boris Berezovsky, an associate of former Russian President Boris Yeltsin
Critics say the two businessmen used their Kremlin "family" ties to acquire key state companies for below market value
He has served as governor of Russia's Chukotka region
He is believed to be close to current Russian President Vladimir Putin