Sue Gray: Initial findings of Downing Street lockdown party probe published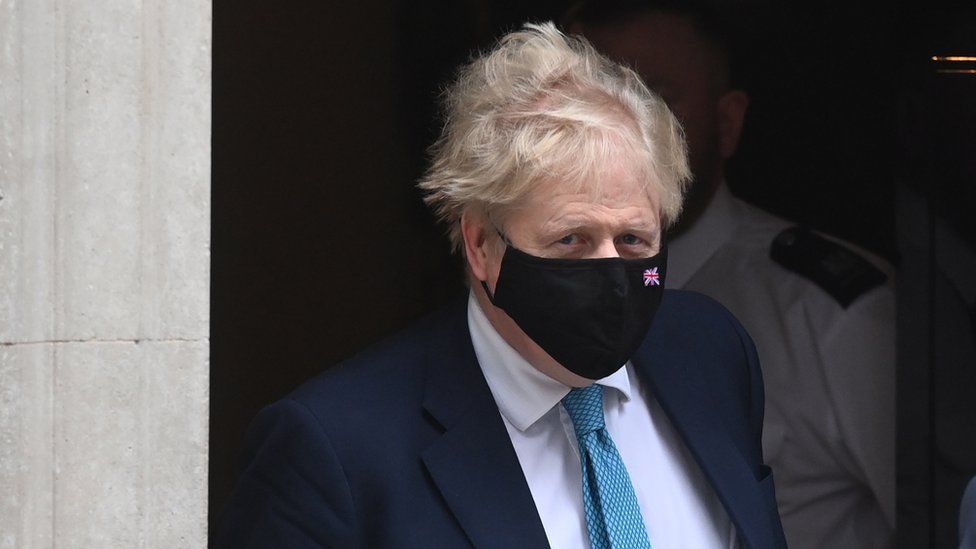 The initial findings of a report on lockdown parties in Downing Street have been released to the public, ahead of a statement to MPs by Boris Johnson.
The report, by senior civil servant Sue Gray, looks at allegations of Covid-rule breaking in No 10 when the country was under strict lockdown.
It is not being published in full - because the most serious allegations are being investigated by the police.
Mr Johnson is to make a statement to MPs on the report at 15.30 GMT.
Opposition MPs are demanding all findings are released in full.
The report is crucial to Mr Johnson's premiership, which has been rocked by weeks of damaging headlines about parties in Downing Street and other government buildings.
Many Conservative MPs have said they are waiting for its findings to decide whether to try to oust him from office.
At least 54 of them can set up a vote on his position if they submit letters of no confidence to a backbench committee representing Tory MPs.
Mr Johnson is due to address a meeting of all Conservative MPs after his Commons statement, as he seeks to rally their support.
Downing Street said it would "publish what we have received" from Ms Gray's inquiry team.
The PM's spokesman told reporters it was "not clear" how the police investigation will "interact with any ongoing work".
Asked whether a further version of Ms Gray's report would be published after the police probe, he replied: "We will consider what will be appropriate in due course."
Speaking earlier, Mr Johnson refused to be drawn on whether Ms Gray's report would be a "whitewash", when answering questions.
The process was thrown into confusion last week, when the Metropolitan Police announced their own inquiry into an unspecified number of gatherings.
Ms Gray was forced to rewrite the report to be released on Monday after the force asked for only "minimal reference" to be made to events they are looking at, in order to "avoid any prejudice to our investigation".