Geoffrey Cox row: Boris Johnson says MPs must serve their constituents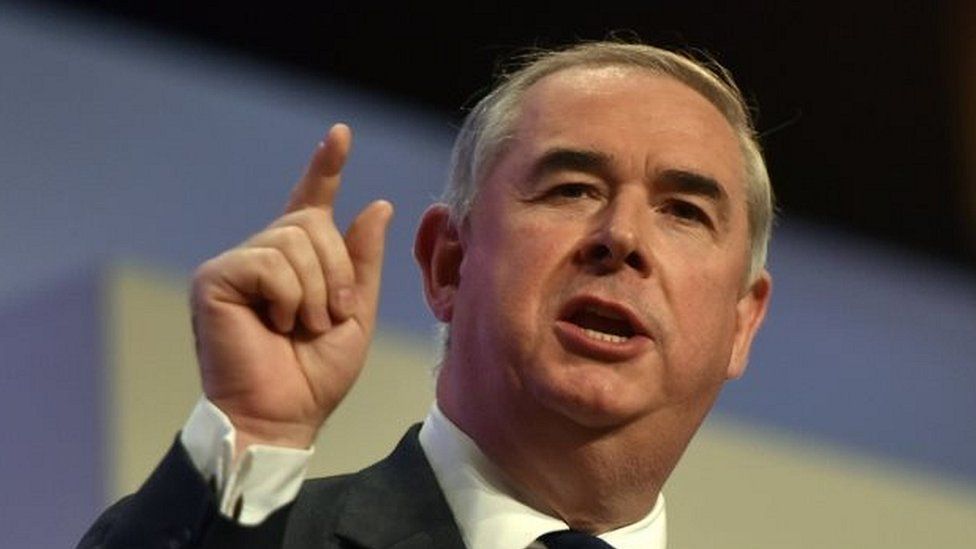 MPs who are not available to help constituents and represent them in Parliament are "not doing the job", Downing Street has said.
It comes after Conservative MP Sir Geoffrey Cox was found to have been working remotely from the Caribbean.
The former attorney general has earned over £700,000 doing legal work in the British Virgin Islands (BVI) on top of his MPs' salary.
Boris Johnson's spokesman said MPs should be "visible" to constituents.
"The prime minister is clear that MPs' jobs must be to serve the constituents they represent in their interest in Parliament," the PM's spokesman said.
He added that MPs should be "visible in their constituencies and available to help constituents with their constituency matters".
"If they're not doing that, they're not doing their job and will rightly be judged on that by their constituents."
Labour is calling for an investigation into Sir Geoffrey's activities, saying he "took advantage" of Covid restrictions to work remotely from the Caribbean.
The BBC has contacted Sir Geoffrey for a comment.
Since he was sacked as a minster last February, the Torridge and West Devon MP has spent very little time in the House of Commons chamber.
He made at least two trips to the British Virgin Islands, where he has been advising a BVI government inquiry into alleged corruption.
Covid rules meant the Conservative Party's whips office could cast votes on his behalf - as all parties did for their MPs while restrictions were in place.
There is no suggestion Sir Geoffrey has broken the rules - the legal work he did was declared in the register of MPs' interests.
But, in the wake of controversy over ex-Tory MP Owen Paterson being found to have broken lobbying rules when working as a consultant, it raises fresh questions about MPs' second jobs.
Downing Street has faced torrid headlines for days now.
What started as a story over one MP - Owen Paterson - morphed into one about the government's approach to standards.
Now, the balance of MPs' work in and out of Parliament is being questioned.
There is no suggestion that Geoffrey Cox has broken any rules. Indeed, many MPs have second jobs.
But the extent to which he has focused on his legal work - and the fact he appears to have spent a number of weeks in the Caribbean - leaves question marks over whether he has got the balance right.
Number 10 haven't explicitly criticised him - but the inference in the comments of a spokesman for the PM were clear: MPs should prioritise their work in Parliament and make that work visible to their constituents.
The BBC has established that Sir Geoffrey was in the BVI in April and June this year on at least two separate trips, to work on a corruption investigation into the government of the Overseas Territory, which was launched by the UK Foreign Office in January.
The duration of the trips is not known but the Daily Mail, which first reported the story, said he had been there for nearly a month, between April and May.
A BVI government press release on 26 April, announcing his arrival, said: "Sir Geoffrey Cox QC, who is currently in quarantine, intends to hold a series of meetings with government ministers in the next few weeks."
Sir Geoffrey has not commented on the reports, but broadcasters at his constituency home have been told he is abroad.
In a letter to Boris Johnson, Labour Party chair Anneliese Dodds said: "The people of Torridge and West Devon must be wondering if Geoffrey Cox is a Caribbean-based barrister or a Conservative MP."
The Liberal Democrats said the public would be "gobsmacked" by the reports into Sir Geoffrey's activities.
But the deputy chair of the MP's local Conservative Association, Debbie Flint, told the BBC the group "fully supports our MP".