Arrest after mock gallows erected outside Houses of Parliament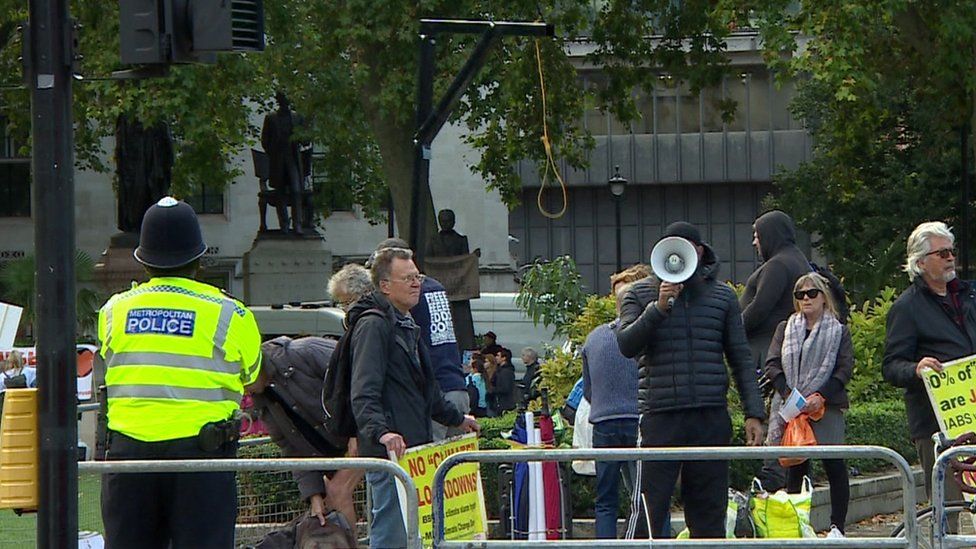 A protester has been arrested for a public order offence after a mock gallows was erected outside Parliament.
The action was part of a small anti-vaccine protest held in Parliament Square on Wednesday.
The Metropolitan Police said a man had been taken into custody. The gallows and noose have now been taken down.
Labour's Hilary Benn also called the protest "scandalous", adding: "We should be able to carry out our job without being threatened by people out in Parliament Square."
Police were seen dismantling the gallows shortly after 16:00 BST and a man was seen being put into a police van and taken away from the scene.
Mr Fabricant told the Commons that Piers Corbyn - an anti-lockdown protester and the brother of former Labour leader Jeremy Corbyn - was part of the group protesting.