New NHS patient data store delayed by two months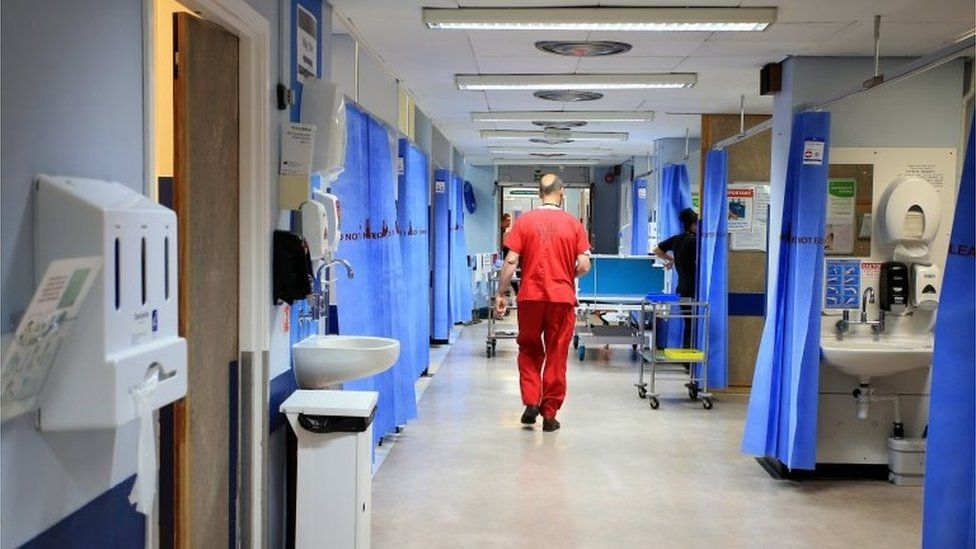 The creation of a central NHS digital database from GP records in England will be delayed by two months, the government has announced.
The system was due to begin on 1 July, but the date has now been pushed back to 1 September.
The NHS had been calling for a delay to allow patients more time to learn about the system.
The British Medical Association and the Royal College of GPs had also expressed concern.
Speaking in the House of Commons, Health Minister Jo Churchill said the GP data programme would "save lives".
However, she said the government was "absolutely determined to take people with us on this journey" and had therefore decided to push the implementation date back to the beginning of September.
She said ministers would use the extra time to "talk to doctors, patients and charities to strengthen the plan... and ensure data is accessed securely".
"Patients own their own data," she added.
Labour's shadow health minister Alex Norris welcomed the delay but argued that the "current plans to take data from GPs, assemble it in one place and sell it to unknown commercial interests for purposes unknown has no legitimacy."
He criticised the government for a lack of "public engagement" and said the plans had been "snuck out under the cover of darkness".
NHS Digital said that the data would only be accessible to organisations "which will legitimately use the data for healthcare planning and research purposes, and they will only get the specific data that is required".
It added that the information would never be used for insurance or marketing purposes, promoting or selling products or services, market research and advertising and any requests for data would be "scrutinised by NHS Digital against stringent criteria".
Under the proposed system - the General Practice Data for Planning and Research - information from surgeries in England will be added to an NHS Digital database.
The includes data from records created up to 10 years ago.
The collected data includes sex, ethnicity, sexual orientation, diagnoses, medications and information about a patients' physical, mental and sexual health.
It does not cover names and addresses - except for a postcode which is replaced by a unique code generated by de-identification software.
Simon Bolton, head of NHS Digital, said all collected data would be protected or pseudonymised before it leaves the GP "to ensure patients cannot be directly identified".
He also said patients would be able to opt out of sharing their data.
During the pandemic, patient data was used to assess how effective certain treatments were and to identify which groups were most at risk from Covid.
GP data has also been used to identify disparities in care for individuals with learning disabilities and to improve services for diabetics.
Earlier this week, the British Medical Association and Royal College of General Practitioners expressed their concerns "about the lack of communication with the public".
In a joint letter, they urged NHS Digital to "take immediate action to run a public information campaign".
Welcoming the delay, Professor Martin Marshall, chair of the Royal College of GPs, said "appropriate use" of data was important for improving healthcare but added that any system should be "built around trust".
He said the NHS should communicate with "every patient… clearly articulating the benefits and risks of data sharing so that patients can make a genuinely informed decision about whether they are happy for their data to be shared - and if they are not, how they can opt out".
Analysis by Chris Vallance, BBC Technology reporter
It was evident last week that NHS Digital wanted a delay to a programme that proposes to transfer information from the records of every GP patient in England to a central NHS database.
Doctors representatives were clear: patients needed more time to learn about the programme to extract data and the job of informing them couldn't be left to GPs busy with the pandemic and its aftermath.
Now the government have conceded that a delay is necessary after maintaining as late as Friday that none was needed.
It's news that will be greeted with a strong sense of déjà vu with those who remember the cancelled Care.data programme, a previous effort to collect centrally GP record data.
It foundered in part because of a lack of awareness among patients, in spite of a national information campaign.
Today the Information Commissioners Office told me "the success of any project will rely on people trusting and having confidence in how their personal data will be used".
The NHS will need to use the time this delay affords to rebuild just that: trust.
Speaking to the BBC's Politics Live programme, Caroline Cake, chief executive of Health Data Research UK, said using data during the pandemic had helped find new Covid treatments and provide information on the impact of vaccines.
She said it was essential that all groups of society are "represented" within the new system.