Deleted police records were on outdated 1970s IT system
By Brian Wheeler
BBC News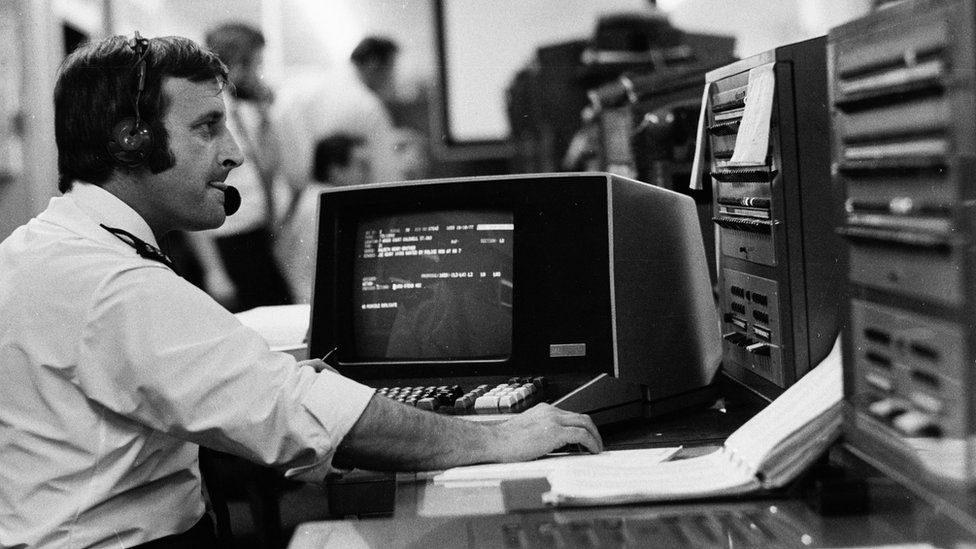 Urgent reforms are needed after thousands of crime records were wrongly deleted from an outdated IT system developed in the 1970s, a report says.
The Police National Computer (PNC) files have now been recovered.
An independent report on the "critical incident" blames "human error" and management failures.
But it also says the mainframe computer used for background checks on suspects' characters - first built in 1974 - must be updated or replaced.
A much-delayed replacement for the 47-year-old, UK-wide system won't be ready for another seven years.
The PNC, based in Hendon, North London, holds personal data on about 13.2 million UK citizens, including arrests, convictions, property and vehicle ownership.
In January this year, a PNC engineer accidentally deleted 209,550 offence records, associated with 112,697 individuals, along with 195 full fingerprint records and 26,329 DNA records.
The deletions were down to a single error in a piece of code, made while engineers were trying to make improvements to the system required by law.
But rather than blame an individual, an independent inquiry, chaired by former Metropolitan Police chief Lord Hogan-Howe, points to failures in the management of the PNC team.
The computer, which has been updated several times since it was launched, continues to prove effective "in its simple task of providing background detail on people's character wherever they are found in the UK," the report says.
But it is "inflexible when changes are required" and it relies on a "diminishing skills base" of software engineers who know how it works.
The problems of an old IT system go way beyond the hardware and software associated with it, the report continues.
"The team who operate it have worked together over a long period of time.
"The expertise and closeness of the teams involved in running the PNC increased the risk that their work would be accepted rather than checked by a leadership that were in a poor position to challenge their decision-making."
The report says managers were too slow to act when the deletions were discovered, and that it took nearly a month for police forces to be informed.
The report also gives the Home Office eight weeks to come up with a plan to either replace the PNC or to invest in making it more resilient - including options for taking it out of Home Office control.
Crime and Policing Minister Kit Malthouse told MPs on Monday the Home Office would follow up on the reports 21 recommendations.
But in a written statement to MPs, he said: "To date, we are not aware of any law enforcement operations that were significantly adversely affected by this incident."
Plans to merge the PNC with the Police National Database (PND), which contains CCTV footage and other intelligence data, to create a National Law Enforcement Data Service were first announced in 2014.
But the giant database, which has been criticised by privacy campaigners, has been beset by cost over-runs and delays,
In February, Home Secretary Priti Patel told MPs that updating her department's "legacy" IT systems was a key priority.
"This is something that has been neglected by successive governments for far too long," she told the home affairs committee.
"The infrastructure is absolutely, as we have seen from the Police National Computer issue, out-of-date, struggling, and we have to absolutely update our systems."