COP26: Alok Sharma urges nations to banish coal
By Roger Harrabin
BBC environment analyst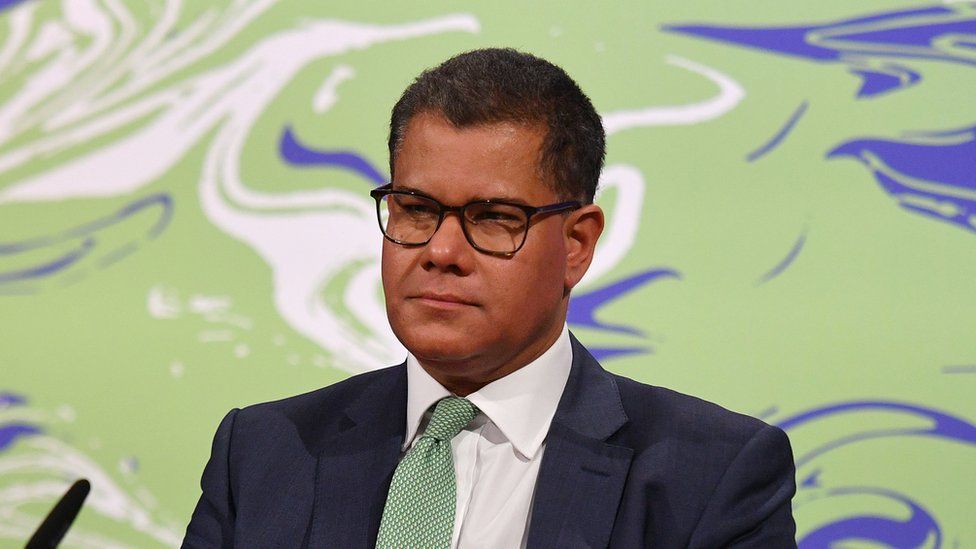 The head of a vital UN climate summit due to be held in Glasgow in November says his personal priority is to banish coal.
Speaking ahead of the COP26 conference, Alok Sharma will urge nations to abandon coal power generation, with rich countries leading the way.
He will add that wealthy nations must help poorer ones make the same change.
And he will tell banks and institutions to stop lending money to countries to build coal power stations.
In his speech, the former business Secretary will say: "The days of coal providing the cheapest form of power are in the past. And in the past they must remain.
"The coal business is, as the UN secretary general [António Guterres] has said, going up in smoke. It's old technology.
"So let's make COP26 the moment we leave it in the past where it belongs, while supporting workers and communities to make the transition and creating good 'green' jobs to fill the gap."
His apparent passion explains why he was reportedly "apoplectic" when Communities Secretary Robert Jenrick allowed plans for a new coal mine in Cumbria – a decision that's now gone to a planning review.
Mr Sharma is set to re-iterate the UK's main themes for the summit, which will bring together climate negotiators from 196 countries, the EU, as well as businesses, organisations, experts and world leaders.
They are: limiting global warming to 1.5 degrees; helping people and nature adapt to climate warming that will inevitably happen; and drumming up finance for poorer nations to get clean technology.
He will be supported by government ministers who will be taking part in climate-related visits throughout Friday to show how the UK is attempting to "green" all parts of society - from hospitals and prisons, to jobs and transport.
Mr Sharma will say: "I have faith that world leaders will rise to the occasion and not be found wanting in their tryst with destiny."
And he will invoke a message from his children: "In preparing for this speech, I asked my daughters what message I should give to world leaders about their priorities. Their response was simple: 'Please, tell them to pick the planet.'"
He and the summit face enormous challenges.
More and more nations are signing up for ambitious climate targets but many of them - including the UK - are falling behind on existing targets.
The UK is criticised by environmentalists for failing to curb emissions from its housing stock, and for planning a £27bn road programme that will increase emissions.
Last week came a slightly hopeful analysis from the think tank Climate Action Tracker following US President Joe Biden's virtual climate summit.
It estimated that newly agreed targets have reduced projected warming by the end of century by 0.2C.
The forecast increase now stands at 2.4C - a small improvement, but still higher than the 1.5C threshold nations are aiming for under the 2015 Paris climate agreement.
And that's assuming that nations actually keep their promises - and that Covid doesn't wreck the summit.