Boris Johnson pushes for power to call election at any time
By Justin Parkinson
Political reporter, BBC News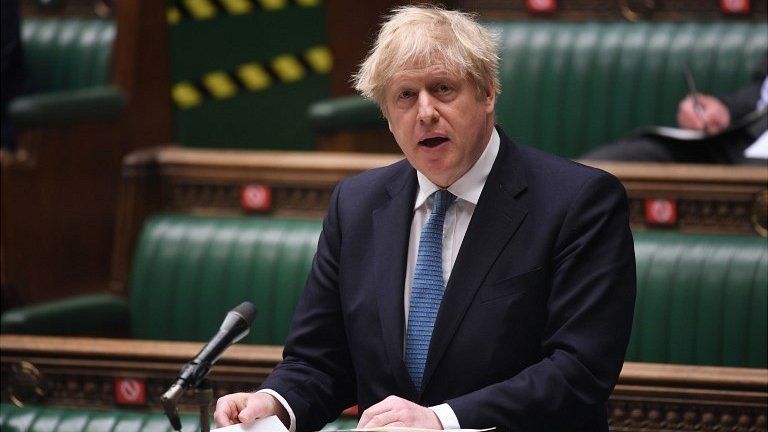 The government has set in motion its plan for prime ministers to regain the power to call general elections whenever they like.
Currently voting takes place every five years on a set date - unless two-thirds of MPs back a change of timing or a government loses a no-confidence vote.
As things stand, the next election is due to happen on 2 May, 2024.
But a bill - published on Wednesday and also backed by the Labour Party - aims to remove fixed dates.
Prime ministers had the power to decide when general elections were held until the law changed under the coalition government in 2011.
This happened as the then-Prime Minister, David Cameron, sought to reassure his Liberal Democrat partners that he would not call an early vote.
It states that the prime minister's old powers would be "exercisable again, as if the FTPA "had never been enacted".
By Sean Curran, Parliamentary correspondent
The power to call an election at a time of their choosing used to be one of the most powerful weapons in a prime minister's political arsenal.
A prime minister riding high in the polls could decide to go the country early. One in trouble could put off election day in the hope that things would improve. And rebellious backbench MPs could be kept in line with the threat of a general election.
As things stand under the Fixed Term Parliaments Act (FTPA) of 2011, the next general election will take place on 2 May 2024 - but don't save the date just yet.
The elections of 2017 and 2019 showed - to the horror of the legendary Brenda from Bristol and no doubt plenty of other people - that there were ways to trigger a vote early.
The plans mean that Boris Johnson will get back powers enjoyed by many of his predecessors and they herald the return of another Westminster tradition - speculation about the date of the next general election.
The government says bringing the old system back will prevent "paralysis" in the House of Commons, such as happened during 2019, when MPs refused to back Mr Johnson's Brexit deal but would not vote for an election.
It adds that in this and other, less dramatic, situations, a prime minister should have the right to put his or her case to the country.
But the Commons Public Administration and Constitutional Affairs Committee raised concerns last year that this would return an unfair degree of power to the party in 10 Downing Street.
The 2019 impasse was finally broken when the Commons passed a bill overriding the FTPA, allowing the general election to take place.
And in 2017, then-Prime Minister Theresa May got the backing of two-thirds of MPs for an early vote to take place.
So far, the 2015 general election is the only one to have taken place according to the timetable set out in the FTPA.