Elections 2021: Should Tories worry about losses in their 'Blue Wall'?
By Helen Catt
Political correspondent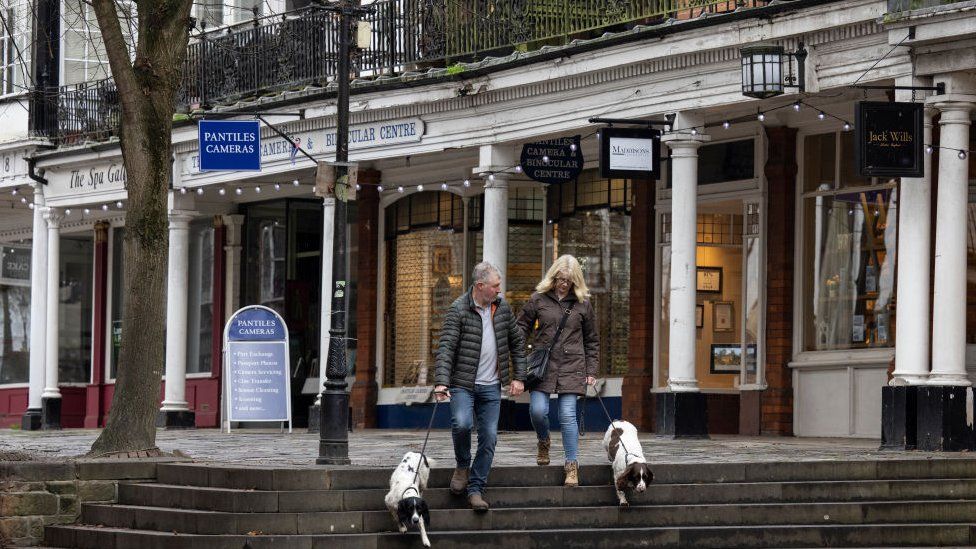 While many headlines following the local elections focused on Conservative wins in previously Labour-held areas, the Tories did suffer some eye-catching losses in the south of England.
The party lost councillors in Tunbridge Wells, Surrey and Oxfordshire - whilst Labour made gains in areas like Chipping Norton and Canterbury.
So are Tory bosses likely to be worried this will lead to a crumbling of support in its 'Blue Wall' of heartland seats?
In the immediate term, probably not.
Despite the headline losses, the Tories have made gains in some of the areas where parliamentary seats would most easily be in Labour's reach, or which they currently hold, such as Southampton, Hastings and Crawley.
While its loss of control of the council in Tunbridge Wells is a symbolic blow, and there is a disaffected Remainer vote there, it has been largely driven by a very local row about development in the town centre.
It's worth noting that all of the town's seats on the larger Kent County Council went to Conservatives.
So do the Tories have nothing to worry about?
Well, I wouldn't say that.
The Lib Dems did take Tory seats in some remain-voting commuter belt areas of West Sussex and Surrey.
The loss of three Tory seats to the Greens in Kent (aided, but not entirely explained, by Lib Dems not standing there) is likely to raise a few eyebrows too.
Worthing in West Sussex, where the Conservative majority has been slashed to just one, is somewhere that could prove more instructive.
The council leader there warned that a combination of large housing targets, and money and investment being seen to flow to the North, has driven support away from the party.
The Tories lost several seats at county level to Labour too.
One of the town's Conservative MPs, Tim Loughton, has seen his majority reduced to under 8,000 in both of the last two elections.
Activists in recent years have suggested changing demographics may be playing a part here too, with more people moving out of nearby pricier and more left-leaning Brighton.
If the fallout of the pandemic accelerates a similar shift from London to the surrounding counties, that could start to move demographics away from the Tories' favour.
Oxfordshire also offers a long-term warning to the Tories over development.
Growth plans have cost them; the Lib Dems are largely the beneficiaries.
Successive governments have promised - and failed - to solve the conundrum of providing houses people can afford while balancing development with the right infrastructure and location.
The Conservatives will need to show they are still committed to finding the answer to that puzzle, as house prices keep home ownership out of reach for many in the South while others see huge development popping up next door and worry about the strain on local services.
Lastly, there is often an assumption that the South is exclusively wealthy and "posh".
Of course, a lot of it is, but worries over the cost of living, jobs and local infrastructure exist in many places, particularly on the coast.
If life isn't improving for people there, and there's a perception that all the investment is going north, that may push them away.
If Labour can find a formula embracing aspiration to win back working class voters in the North, it is likely to play well in many less well-off parts of the South too (as Tony Blair demonstrated in 1997).
So while the Tories look to shore up their gains in Labour's so-called "Red Wall," they will need to keep a careful eye not to neglect their Blue foundations in the South too.