Elections 2021: How to follow the results on the BBC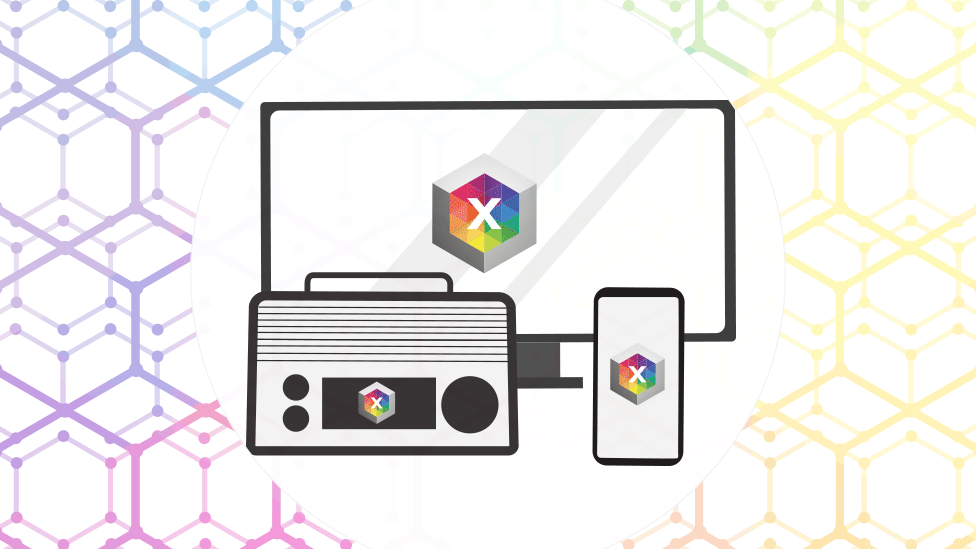 Whether you want to watch, listen, or follow online, the BBC has you covered for all your election needs.
Results for Thursday's elections in England, Scotland and Wales began coming in on Friday morning.
The BBC News website will have all the results as they are announced, with live results, and live pages with the latest reaction and analysis from our correspondents.
The coverage will include:
Live results from Scottish and Welsh parliaments, English councils, mayors and PCC elections, and London mayor and assembly elections
Live pages from Scotland and Wales and England, and live video streams of the special coverage on the BBC News Channel
A postcode checker will allow easy access to information on constituencies, results as they come in and information on candidates
Extra push notifications direct to your smartphone for results in Scotland and Wales - sign up here
Election coverage on smart speakers. Wake your device at any time and say "give me BBC News" for a bulletin, with the latest results, tallies, reaction and analysis
On social media, follow live results, analysis and on-the-ground reporting from the BBC's political correspondents, with BBC Politics on Twitter and Facebook
Finally, follow the latest on where you live on your local BBC social media accounts, and the picture across the UK with BBC Politics' Twitter list .
The BBC's Election 2021 results programme will begin later than usual, as the pandemic will delay vote-counting.
The programme will kick off at 09:00 BST on Friday and run until 22:00 BST on the BBC News Channel and BBC iPlayer. It will also be available on BBC Two in the morning and BBC One from 14:30-18:00.
Huw Edwards and Kirsty Wark will lead the show, co-hosted from London and Edinburgh, bringing the latest results, analysis and in-depth reporting from the BBC's election teams.
They will be joined by political editor Laura Kuenssberg, polling expert Professor Sir John Curtice as well as Reeta Chakrabarti and Lewis Goodall, and correspondents will be on the ground at closely fought council, mayoral and police commissioner contests.
As results are expected to continue coming in over the weekend, the special programme will continue on Saturday from 13:15 to 22:00. It will be broadcast on the BBC News Channel throughout the day, and on BBC One until 18:00.
BBC local radio stations will carry results and analysis throughout the day on Friday and into the weekend, with special programmes across the network. You can find your local station's schedule here.
On BBC Radio 4, the latest results and forecasts will be broadcast on Friday on The World at One at 13.00 and PM at 17.00, presented by Evan Davis.
On Saturday from 07.00, the Today programme will have news and analysis, and Jonny Dymond will present PM later in the day at 17.00.
And, as the inevitable fallout continues into the following week, the Today programme will be co-presented from Glasgow with Scotland editor Sarah Smith on the Monday, from 06.00.
BBC Radio 5 Live will have full coverage of the results across Friday and into the weekend. Reporters will be based at the key counts, political experts will explain the significance of the results and listeners will be sharing their reactions throughout.
In Wales, TV coverage will begin on BBC One Wales from 13:30 on Friday, with a special programme led by Nick Servini and Wales political editor Felicity Evans. S4C's coverage begins at 13:15 and is presented by Bethan Rhys Roberts.
Viewers in Wales who want to watch the BBC's election special with Huw Edwards and Kirsty Wark can see it online, on the BBC News Channel and BBC iPlayer.
BBC Radio Wales will have an extended election special with Gareth Lewis on Friday between 16:00-19:00, while on Radio Cymru Dewi Llwyd and Kate Crockett will present Etholiad 2021 from 13:30.
And the Walescast podcast will provide a lighter look at issues and developments across the campaign.
All the latest results, news and up-to-the-minute analysis from our election teams in Wales will be on Twitter in English @walespolitics and in Welsh @BBCCymruFyw.
In Scotland, coverage begins on BBC One Scotland from midday on Friday.
Special coverage will run on English-language and Gaelic programmes and platforms across Friday, Saturday, and into the Sunday if there are still results outstanding.
BBC Naidheachdan will bring the Gaelic audience the latest news with a series of An La specials, and extended reports on radio, TV and online.
Viewers in Scotland who want to watch the BBC's election special with Huw Edwards and Kirsty Wark can see it online, on the BBC News Channel and BBC iPlayer.