Right to challenge government in courts overhauled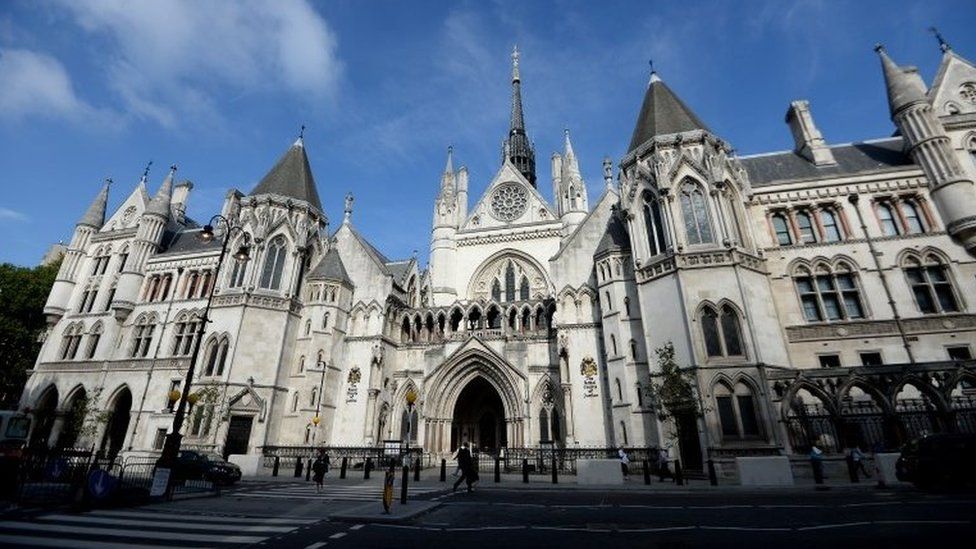 Plans to change how government decisions are challenged in the courts have been announced by the justice secretary.
Robert Buckland says the move is to "protect" judges from being drawn in to politics and to "strike the right balance" between public scrutiny and the "need for effective government".
It comes after an independent review into the issue.
Labour says it is an attempt to "trample on values we all hold dear".
Last year, the prime minister ordered a review into the relationship between the government and the courts.
The review was headed by the independent peer, Lord Faulks. The Ministry of Justice said the review found "courts were increasingly considering the merits of government decisions themselves, instead of how those decisions were made - moving beyond the remit of judicial review".
Judicial review is a procedure that allows anyone who has been affected by a decision or a failure to act by a public authority to apply to the courts to rule whether its actions were lawful or not.
Addressing MPs, Mr Buckland said while judicial review was an "important" and "vital" check on power, reforming the process would "protect" judges from being dragged into issues beyond their remit.
Mr Buckland said ministers were considering putting a set of rules in place that would "clearly delineate" which issues the courts could rule on and which they could not.
He said the reforms would "restore a more sensible balance of responsibilities between Parliament and the courts".
Judicial review helps the public hold power to account because it allows any of us to ask a judge to scrutinise a decision by a minister or public body, where we have an arguable case that they've acted unlawfully.
Recent cases have led to improvements in NHS critical care guidelines during the pandemic - and the Supreme Court declaring that Boris Johnson unlawfully shut down Parliament.
His 2019 election manifesto promised to curtail judicial review to prevent judges taking political decisions.
Critics say JR currently allows judges to retake political decisions about how a policy should operate.
But the government's own review panel found some of the most controversial cases have only come about because the courts had to step in to clarify the law, after Parliament had failed to do so.
Gina Miller, who brought one of the two cases against Parliament's shutdown said the public had to ask themselves whether they felt comfortable placing all their trust in politicians, or whether they preferred independent courts to continue to act as a defence against potential abuses by the executive.
The shadow justice secretary, David Lammy, accused the government of trying to impose "new limits" on judicial reviews.
He said it was an attempt to "trample on values we all hold dear - including fairness, accountability and the rule of law".
"Judicial review is the only mechanism by which members of the public can challenge the government and public bodies when they break the law," he added.
What are judicial reviews?
A type of court case that allows members of the public to challenge the legality of a government decision.
It can be a decision by a government department, a regulator, a local council and certain other public bodies
Judicial reviews cannot overturn entire Acts of Parliament passed by MPs
Decisions can be challenged on the grounds that a minister did not have the power to make it, or the process leading up to it was unfair or irrational
A decision can also be overturned if a public authority has acted in a way which is incompatible with the Human Rights Act
Most cases do not get very far - in 2018 only 218 made it as far as a court hearing, out of 3,597 that were lodged
Of the cases that reached court, the government won 50% of them
Note 19 May 2021: This story was amended to make clear that the quote assessing the review came from the Ministry of Justice.